Summary

AML3D has sold its Arcemy® Module to iKAD Engineering for the initial purchase order of $300k.
Arcemy® Module is a Wire Arc manufacturing technology to manufacture large scale structures with flexible configurations.
IKAD is planning to utilise Arcemy® Module for its key clients in the Oil and Gas sector.
On 24 December 2020, an additive manufacturing company, AML3D Limited (ASX:AL3) has announced the sale of its highly specialised Arcemy® multi-dimensional Robotic Welding and additive manufacturing solution to iKAD Engineering.
iKAD is a mechanical and structural engineering company which provides engineering solutions to diverse sectors like Oil and Gas, Industrial, Defence etc.
Details of the Arcemy® Module
The Arcemy® Module had been sold in excess of $500k to IKAD (final sale value), subject to the agreement on the final decision. However, the initial purchase order of $300k (ex GST) had already been received. The purchase is on the standard commercial terms.
Post this initial offer; the company expects to receive a second purchase order of a similar amount for construction and commissioning.
AML3D's Arcemy® module is an advanced underlying Wire Arc manufacturing technology and can manufacture large scale structures of multiple lengths and diameter. The scope of its flexible configurations helps to ease the manufacturing process with low downtime and higher depositions.
Initially, iKAD will be manufacturing pipes with the Arcemy® module, having multiple lengths between 4 and 12 metres and a diameter between 500 and 4,000 mm in size.
The efficient production capabilities would help iKAD to increase its foothold as a versatile system designer and fabricator. The module's integration will also provide both iKAD and AML3D to strengthen Australian Sovereign capability manufacturing offering to Defence.
Read More: Modest beginning but Significant Expansion Potential - A Look at ASX's Latest Entrant AML3D
Management commentary
Mr Ivan Donjerkovich, iKAD Engineering's Managing Director, is delighted to work with AML3D to enhance the manufacturing capabilities of IKAD. According to him, this technology would initially be utilised to cater to the clients in the Oil and Gas sector with future potential to serve Defence and other sectors.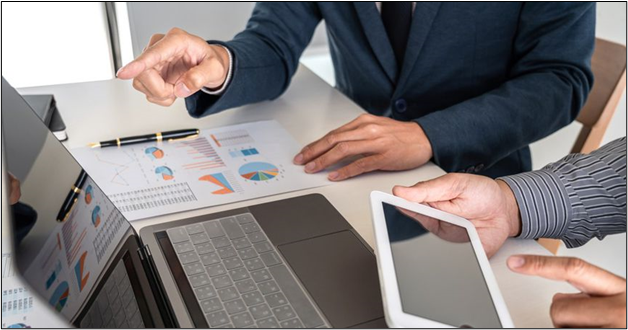 Stock Performance
AML3D's share price has seen an uptick of 2.73% to A$0.375 (as at 11:12 AM). The stock has been falling for the last three months, delivering a negative return of over 31%. However, Since the debut in April 2020, the stock has delivered a healthy return of over 150%.