Source:photofriday, Shutterstock
Summary

Shares of Freedom Foods fell 94% earlier in the day as the company resumed trading after 9 months while shares of Insurance Australia Group fell 3% this morning.
Freedom Foods has been mired in legal battles amidst rising debt and a string of financial losses.
Insurance Australia Group has offered increased assistance to those affected by flooding due to heavy rains in NSW and QLD regions.
Freedom Foods Group Ltd.
Shares of Freedom Foods Group (ASX:FNP) are under the scanner today as the company's shares have returned for trading following a 9-month suspension. The company's share prices, however, were lower 94%, trading at just 18 cents following the announcement, early morning.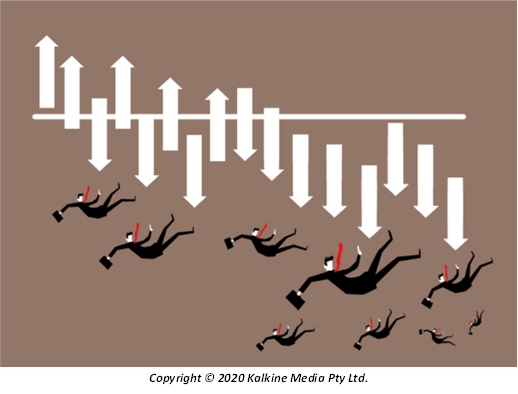 The company's shares had been put under trading halt following certain events that pointed to accounting fault on the company's behalf. The firm's financial position was questionable as it continued to bring in losses with surmounting debt.
In June 2020, the company suffered a massive inventory loss including the loss of UHT milk and cereals worth AUD 60 million. Meanwhile, the losses are piling up for Freedom Foods as it is continues to battle a AUD 20 million lawsuit placed by Blue Diamond Growers in California on the claims that the beverage company's MILKLAB brand breaches a non-competition clause.
ALSO READ: How Freedom Foods (ASX:FNP) managed to trim losses in 1HFY20
Share Price Moves
Freedom Foods is expected to raise AUD 265 million under its recapitalisation plans released on the 19th of March 2021. This would be achieved through the issuance of unlisted, subordinated secured convertible notes.
The company's capital raising plans also include a participation invitation to all eligible investors in a wholesale investor offer of AUD 130 million of notes and a placement worth AUD 200 million of notes to Arrovest, the company's biggest shareholder.
The funds attained from these notes, priced at AUD 1 per note, would be used to pay debt between AUD 183 million and AUD 233 million. These are crucial to ensure that the company can get back on its feet.
Insurance Australia Group Limited
Insurance Australia Group (ASX: IAG) announced today that it would be increasing its support for customers affected by ongoing heavy rains. The company has received over 2,100 claims regarding property damage from the heavy rains.
The announcement was followed by IAG's shares dropping 3% during the morning down to AUD 4.69 per share. However, prices have shown recovery since then and are currently trading at AUD 4.74 per share.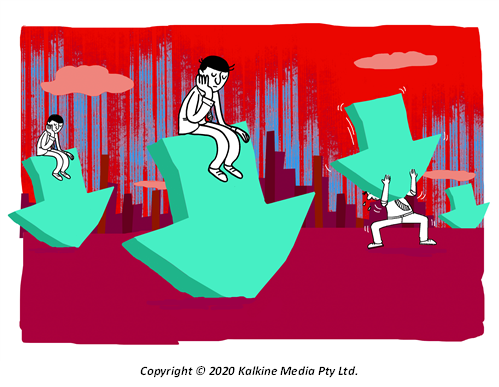 Increased Support by IAG
The company operates through NRMA insurance, CGU insurance, WFI insurance and Coles insurance in the affected areas. Extra claims have been put by the company on the customers working over the weekend.
As of 1 January 2021, the company reportedly held a Maximum Event Retention of AUD 169 million. The company's retention reduced to AUD 135 million for a second event. IAG promises 24/7 continued support in the affected areas of southeast Queensland and northern New South Wales.