Summary

Telstra Corporation shares gained 5% on its plan to sell stake in mobile tower business.
The telecom firm is set to sell nearly half of its mobile tower business for AU$2.8 billion.
AGL Energy shares dropped as much as 7.5% after the company announced to split the business.
Australian shares were trading higher on Wednesday, led by gains in telecom and material stocks. Talking about individual stocks, Telstra Corporation (ASX:TLS) was one of the top gainers on the ASX, while AGL Energy Limited (ASX:AGL) was among the top laggards.
Shares of Telstra Corporation rose 5% to hit an intraday high of AU$3.78 after the telecommunications giant announced that it will sell nearly half of its mobile tower business for AU$2.8 billion. A consortium comprising the Future Fund, Commonwealth Superannuation Corporation and Sunsuper will acquire a 49% stake in Telstra InfraCo Towers, Australia's largest mobile tower infrastructure provider. The transaction values Telstra InfraCo Towers at AU$5.9 billion.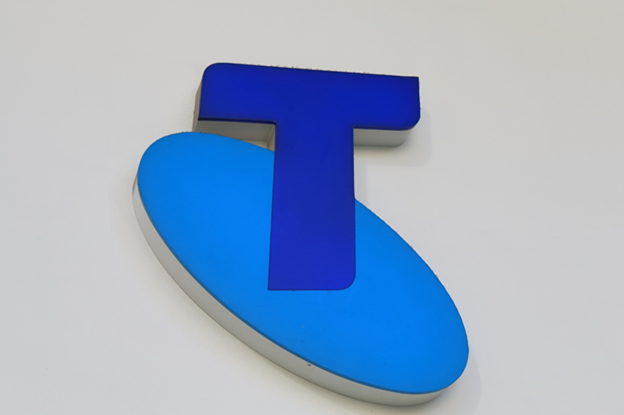 Image: © Tktktk | Megapixl.com
Telstra expects to use the net cash proceeds from the deal to pay off its tower entity debt, while it also intends to return approximately 50% of funds to shareholders in FY22. The deal is expected to complete in the first quarter of FY22.
Commenting on the development, Telstra CEO, Andrew Penn said the deal was a significant milestone and an acceleration of the company's strategy to unlock value in its assets.
"We are delighted to be forming a long-term strategic partnership with such a high calibre Australian consortium comprising the Future Fund, Commonwealth Superannuation Corporation and Sunsuper, managed by Morrison & Co," said Penn.
The Market Movers || How Is ASX 200 Positioned At EOFY Amid Virus Woes?
"Telstra's objective in seeking a strategic partner has been to maximise overall value for our shareholders, maintain control of the assets and agree terms that secure Telstra's mobile network leadership and competitive differentiation into the future. I am pleased that we have been able to achieve that ahead of schedule through this transaction announced today."
Penn further stated that Telstra would continue to remain a majority stakeholder in InfraCo Towers and own the active parts of its network, including the radio access equipment and spectrum assets.
AGL Energy to Split its Business
Image source: Red ivory, Shutterstock.com
The share price of AGL Energy (ASX:AGL) dropped as much as 7.% to AU$8.43 after the company unveiled its demerger plan. The company will be renamed Accel Energy and demerge its retailing business, AGL Australia, into a separate ASX-listed entity. The deal is expected to close in the fourth quarter of FY22, subject to requisite approvals.
In an exchange filing, AGL Energy said that it will undertake a demerger to create two leading energy businesses with separate listings on the ASX. Under the demerger proposal, AGL Energy will become Accel Energy with focus on electricity generation business. AGL Australia will be a multi-product energy retailer with focus on energy trading, storage and supply business.
Accel Energy will retain a minority stake of 15 to 20% in AGL Australia, but it will not seek representation on the board of the new entity.
As per the company, its board believes that the proposed demerger will be in the best interests of shareholders, protecting value and providing greater strategic focus.
Accel Energy will be headed by Peter Botten as Chair and Graeme Hunt as MD and CEO. Meanwhile, AGL Australia will be led by Patricia McKenzie as Chair and Christine Corbett as MD and CEO.