Source: leungchopan, Shutterstock
Summary

The BNPL space has developed significantly in the last couple of years, with big players like Afterpay and Zip Co growing over 550% since their respective listing.
The sector has the potential to grow further driven by the rising popularity amongst all age Group.
Splitit Payments has collaborated with UnionPay International. It would open up its solution to the large number of UnionPay credit card holders.
Z1P has delivered impressive Q3 FY2021 results and recently partnered with JB Hi-Fi Limited to provide fully integrated payments solutions.
In recent years, the BNPL sector has grown massively, with key players including Afterpay (ASX:APT) and Zip Co Limited (ASX:Z1P) growing 653% and 585%, respectively, since their ASX debuts. Besides, companies including humm group Limited (ASX:HUM) and Openpay Group (ASX:OPY) have also played a vital role in its growth.
A report from the Reserve Bank of Australia highlighted that BNPL transactions grew by ~55% in 2019-2020. In the last two financial years, the transaction tripled, with the listed entities processing nearly A$10 billion of purchases in Australia and New Zealand.
BNPL has become popular across all age group and is proof of the creativity of the retail and finance sectors in Australia in developing new and flexible payment options.
On that note, let us look at two ASX-listed BNPL companies Splitit and Zip Co Limited and their recent developments.
INTERESTING READ:
Splitit Payments Limited (ASX:SPT)
Global payment solutions provider Splitit Payments Limited announced a new global collaboration with UnionPay International. UnionPay is a component of China UnionPay and offers bank card services and key card schemes in mainland China.
Following the announcement, SPT shares moved up on the ASX and were trading 9.615% higher at A$0.855 (at AEST 2:31 PM).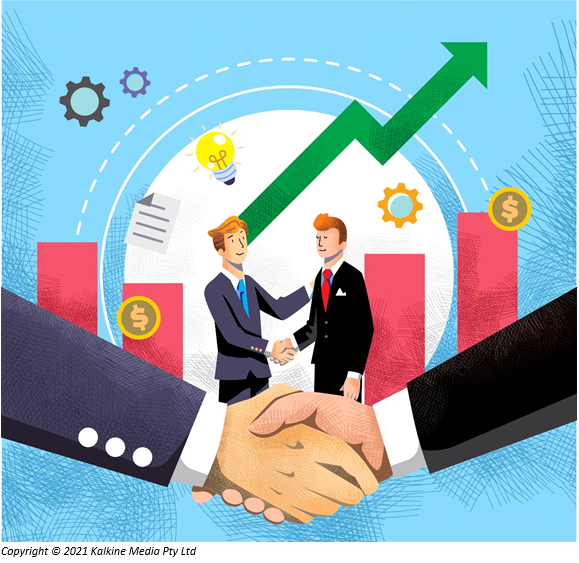 As per the deal, UnionPay International would combine with SPT to make it accessible to its network. With this, the cardholders of UnionPay International an opportunity to use the SPT's instalment payments product.
The UnionPay global acceptance network has grown to 180 nations and areas & has more than 55 million merchants. It has more than 9 billion UnionPay cards issued in 68 countries and regions.
Through this collaboration, UnionPay aims to strengthen its partnership with allies in the South Pacific region. On the other hand, the partnership would help SPT open up its solution to UnionPay credit card holders. It would support establishing its current card partner networks.
Further, it would help SPT in its APAC expansion strategy to improve consumer adoption & merchant acceptance. This improved relevance to additional cardholders & merchants would help speed up the merchant sales volume.
ALSO READ: Splitit Payments, Sezzle post full year results: How did the BNPL stocks fare?
Zip Co Limited (ASX:Z1P)
On 31 March, Zip Co Limited, the leading player in the digital retail finance and payments industry, announced its partnership with JB Hi-Fi Limited (ASX:JBH). As part of the collaboration, Zip would offer a fully integrated payments solution for JB HI-FI as well as The Good Guys. The customers would be able to shop in-store & online and pay with Zip's interest-free BNPL payment solutions.
Q3 Trading Update
The Company announced its Q3 FY2021 trading update today, reporting strong growth and momentum in the business. Post the update, Z1P shares moved north and were trading at A$9.240 at AEST 2:31 PM, 11.057% higher than the previous close.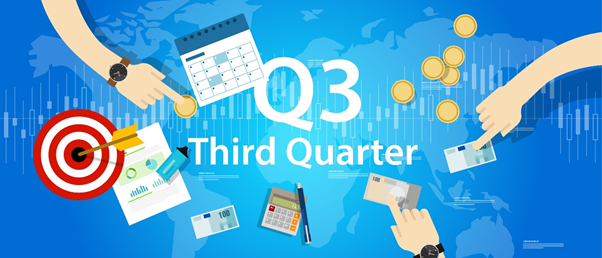 Source: © Bakhtiarzein| Megapixl.com
Key highlights of the quarter are mentioned below:
Revenue during Q3 was A$112.3 million, up 10% QoQ and 83% YoY.
Transaction Volume improved by 114% to A$1,599.3 million compared to the previous corresponding period (pcp).
Transactions improved by 195% to A$12.4 million.
As per Zip's unaudited financials, as of 31 March 2021, Zip US (Quadpay) reported 240% growth in revenue to US$42.1 million on pcp.
Transactions improved by 246% to 4.5 million.
Net bad debts reduced from 1.93% to 1.78%.
App downloads were robust, with 1.6 million new downloads worldwide for a total of 7.6 million downloads.
DO READ: BNPL giants Afterpay and Zip boost customer base; shares on the wane