Source: superjoseph, Shutterstock
Summary

Amaero hosted an investor webinar Wednesday, further adding to the strong momentum seen this month. 3DA shares lost gains in February but are below their October 2020-lifetime highs.
3D printing start-ups have drawn strong investor interests, and the 3D printing ecosystem is beginning to see promising prospects. Besides, Amaero continues to build a strong international intellectual property portfolio.
Amaero International (ASX:3DA) labels itself the largest metal additive manufacturing business in Australia. Recently, traders had bid up the prices of 3DA stock after the announcement of a deal with Rio Tinto.
Copyright © 2021 Kalkine Media Pty Ltd
It serves the defence, aerospace, and automotive sectors. With facilities in Melbourne, Adelaide, and Los Angeles, the investor community is increasing the pricing of potential growth prospects in global markets. The firm is likely to hunt for funding as it implements the 2021 growth strategy, including a $108 million proposed Middle East 3D Printing Centre.
Amaero has also developed multiples revenue streams. Its trading activities generate recurring and transactional revenue. The 3D printing co-provides contract manufacturing, tooling, design and prototype, after-sale services, equipment sales, and metal alloys.
Earlier this week, the company struck a deal with mega-cap miner Rio Tinto (ASX:RIO) for the supply of Amaro's High Operating Temperature (HOT) Aluminum alloy, which has twice the operating temperature of the leading aerospace alloy. Rio will supply alloy billets under the partnership.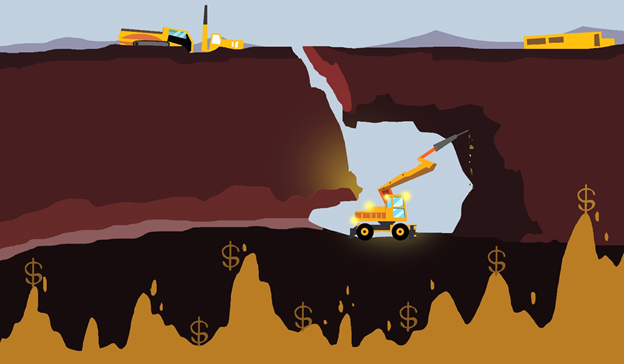 Copyright © 2021 Kalkine Media Pty Ltd
The firm is beginning to prove its mettle, but it is a long road. It counts six of the top 10 defence companies as its clients. Amaero has a strong 3D printer line up with 3D metal printers of multiples sizes and capabilities.
In the last six months, the firm has depicted its commitment to growth by winning orders from blue-chip companies and executing partnerships with other companies, including new strategic alloys joint venture.
Similarly, it bagged orders from The Boeing Company, Raytheon Technologies, Nissan Casting, and Gilmour Space. With an aim to support production, Amaero is also incorporating a new factory near the largest aerospace manufacturer.
Its international patent application for the high-performance titanium alloy is in the final stage, and the alloy product is 30% stronger. The company has an AS9100 certification for its facilities in Los Angeles, Melbourne, and Adelaide.
On 17 March 2021, 3DA shares closed 10.08% higher at $0.71.