Summary

The Australian stock market has given an impressive performance in 2021, with the benchmark index, ASX 200, delivering a robust double-digit YTD return.
Stocks available below AU$5 are small or mid-cap players relatively riskier than the well-established large-cap firms.
Pilbara Minerals, Steadfast Group, Healius and Uniti Group are some of the ASX-listed stocks trading under AU$5 that have made significant progress this year.
Australia has witnessed a revival in 2021 following a tumultuous, pandemic-hit 2020. ASX 200, the benchmark index, has been able to deliver an impressive double-digit YTD return. A range of companies across different sectors have performed admirably in 1H 2021 and are likely to build on the momentum in the second half.
In this article, we would take you through four stocks with share price under AU$5 that have shown significant progress during 2021.
Generally, a stock trading under AU$5 falls under the penny stocks category and is relatively volatile. While making an investment decision, people tend to think twice before including these stocks into their portfolio. Penny stocks are riskier and investing in them could sometimes turn out to be the wrong decision. However, that is not the case every time.
Let us walk through four stocks – Pilbara Minerals, Steadfast Group, Healius, and Uniti Group - and their recent developments.
INTERESTING READ: How do I start trading penny stocks in Australia?
Pilbara Minerals Limited (ASX:PLS)
Pilbara Minerals is a prominent pure-play lithium company that owns independent hard-rock lithium operation. In 2021, the Company witnessed significant growth of ~79%. On 24 June 2021, the shares settled at AU$1.545.
On 23 June 2021, the Company updated further considerable assay findings from the existing exploration and resource extension drilling plan in progress at its Pilgangoora Project in WA. The strategic exploration and resource extensional drilling program adjoining the historical Altura tenement boundary had well-defined zones of high-grade pegmatite mineralisation.
Pilbara completed 10,158 drill metres. It obtained promising assay results for the first 32 Reverse Circulation holes of the 62-hole program.
ALSO READ: Collaboration Updates from Lithium Players - Pilbara Minerals, Jadar Resources
Steadfast Group Limited (ASX:SDF)
Steadfast Group Limited, the insurance broking and underwriting services provider, delivered a YTD growth of ~7.12%. However, it reported an excellent unaudited nine months performance to 31 March 2021. On 24 June 2021, SDF shares settled at AU$4.310, down 1.147% from the previous close.
Revenue improved by 7.2%, while underlying EBITA was up 20.5%. Based on the solid trading during these nine months and the accretive acquisitions during the period, the Company lifted its FY2021 guidance range.
The above guidance would depend on the below assumptions:
The strategic partners remain to apply moderate premium price increases.
The ongoing trading situations reflect the experience of YTD.
DO WATCH : The Penny Picks || Why Are Penny Stocks Riding High Amid Broader Market Volatility?
Healius Limited (ASX:HLS)
Healius Limited is the leading healthcare companies in Australia that offer quality, reasonable and accessible healthcare for all Australians. It has an extensive network of pathology laboratories, day hospitals, diagnostic imaging centres, and IVF clinics.
Healius, in 2021 noted a YTD growth of ~18.30% in its shares price. On 24 June 2021, the HLS shares settled at AU$4.460, up 1.363%.
In Q3 FY2021, Healius delivered a solid trading performance despite cycling lower relative data late in the period.
In Pathology, HLS had undertaken more than 800,000 COVID-19 tests. HLS reported a 5% growth in the non-COVID-19 revenue in Q3 FY2021 compared to Q3 FY2020.
In Imaging, HLS reported an 8% growth in revenue during Q3 FY2021 compared to the previous corresponding period (pcp) at a different rate in different states.
Day hospital witnessed over 25% constant growth on pcp, led by Montserrat. Westside Private Hospital did around 1,000 procedures during March 2021.
Uniti Group Limited (ASX:UWL)
Uniti Group is a diversified provider of telecommunications services. Uniti Group made its ASX debut on 13 February 2019, and it aims to become a market-leading constructor, owner & vertically unified operator of privileged fibre infrastructure. It also aims to be the provider of value-added telecom services in well-known, profitable niche markets.
In the recent June quarterly rebalance, the Company entered the ASX 200 index, which includes the 200 biggest ASX-listed stocks by float-adjusted market cap. This is a significant milestone as the Company entered the prestigious list in just two years. At the time of its ASX debut, UWL was a young fixed wireless operator with negative earnings and a market cap of ~AU$30 million.
On 24 June 2021, UWL settled at AU$3.420, down 1.441% from its previous close. The shares delivered a YTD return of ~95.4%.
In 1H FY2021 (period ended 31 December 2021), UWL delivered record results across all key financial measure.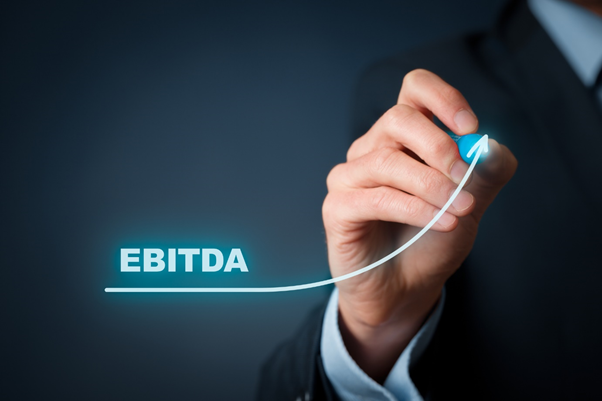 Source: © Jirsak | Megapixl.com
Revenue and EBITDA run-rate by December 2020 end stood at AU$200 million and AU$116 million.
Operating Free Cash Flow less capital expenditure was AU$18.3 million.