Summary

In 2021, the benchmark index, ASX 200, has performed reasonably, delivering a YTD growth of 11.72% (As of 17 June 2021).
With a strong recovery in the market compared to the challenging 2020, several stocks have generated strong returns this year.
Aristocrat Leisure, Cochlear, Boral, OZ minerals, Pro Medicus are the fastest-growing stocks in 2021, delivering over 17% growth on a year-to-date basis.
In 2021, the benchmark index ASX 200 has generated a YTD return of 11.72% (as of 17 June 2021), driven by some of the big players listed on ASX.
A day earlier, on 16 June, the index settled at 7386.2, up 0.091%. The S&P/ASX 200 Energy sector was the top gainer yesterday, settling at 8618.3, up 1.488%.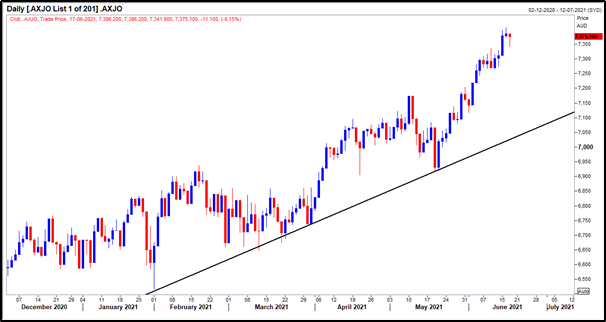 Source: Refinitiv Eikon
Source: Refinitiv Eikon
Do Read:
With this backdrop, let look at a few stocks listed on ASX that have grown considerably in 2021.
Aristocrat Leisure Limited (ASX:ALL)
Aristocrat Leisure Limited, the trusted and leading gaming entertainment and technology company, has witnessed a 31.44% growth in its share price during 2021. During 1H FY2021 (period ended 31 March 2021), the Company reported an 11.2% growth in normalised EBITA to AU$550.8 million and 18.4% growth in NPAT to AU$305.9 million.
Despite the COVID-19 impact in the gaming market and foreign exchange headwinds, there was only a slight decrease of 1% in Group revenue. Further, the Company announced an interim dividend of 15 cents (no dividend in 1H FY2020).
Cochlear Limited (ASX:COH)
Cochlear Limited, the global leader in implantable hearing solutions, reported a YTD growth of 28.18%. Recently, the Company announced the retirement of Chairman Rick Holliday-Smith from the board on 20 August 2021. His position would be taken up by the present non-executive director Alison Deans.
On 24 February 2021, COH announced that it received FDA clearance and CE Mark accreditation for the new Cochlear™ Baha® 6 Max Sound Processor. The product is designed to enhance the hearing results for people with single-sided deafness, conductive or mixed hearing loss.
Source: © Demidovichphotostock | Megapixl.com
ALSO READ: Which are the top five ASX-listed technology dividend stocks?
Boral Limited (ASX:BLD)
Boral Limited, the manufacturer and supplier of building and construction material, witnessed a YTD growth of 35.41% in its share price. In 2021, some of the important achievements of the Company include:
On 15 April 2021, BLD declared that as a component of the assessment of its North American Fly Ash business, it is exploring possibilities for North American Fly Ash business via a prospective JV, strategic partnership, divestment to a third party of continual ownership.
On 01 April 2021, BLD completed the selling of its 50% share in USG Boral JV to Gebr Knauf KG for US$1.015 billion (~AU$1.33 billion). The sales proceeds would be used to reduce the Company's net debt position from ~AU$1.9 billion to AU$1.5 billion. The remaining amount from the sales proceeds would either be reinvested or returned to shareholders via on-market buy-back.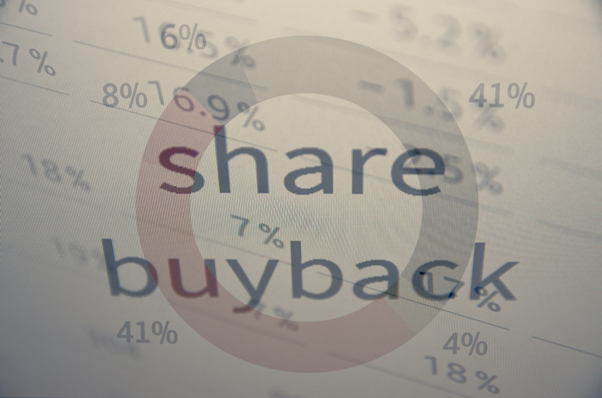 Source: © G0d4ather | Megapixl.com
OZ Minerals Limited (ASX:OZL)
OZ Minerals, an Australian based modern mining company, witnessed a YTD growth of 17.41%. On 3 June 2021, Red Metal Limited (ASX:RDM) updated that the drilling at the Three Ways project aiming at high conductance targets recognised from the newly completed Ground EM survey is under progress. This three-hole program is financed by OZ Minerals as per the conditions of Greenfields Discovery Alliance and is projected to end by mid-July 2021.
Other than this, during Q1 FY2021 (period ended 31 March 2021), OZL delivered a solid operational performance with full-year group production guidance on track. OZL hopes for improved copper production in the upcoming quarters as the grade at Carrapateena rises as per its mine plan. OZL maintained its cost well during the quarter, although AISC and C1 cost impacted by a stronger Australian dollar & lower gold price.
Pro Medicus Limited (ASX:PME)
Pro Medicus Limited, the developer and provider of software & IT solutions to the Public & Private Health sectors, delivered a YTD growth of 54.07%. Recently, PME revealed that its US subsidiary, Visage Imaging, Inc entered into a multi-year research collaboration deal with Mayo Clinic.
Copyright © 2021 Kalkine Media
The deal amongst the two parties in the deal would serve as the basis for an alliance between them and would allow development & commercialisation in AI leveraging the Visage AI Accelerator platform.
On 13 May 2021, PME's US subsidiary, Visage Imaging, Inc, signed an eight-year contract with The University of Vermont Health Network Inc (UVM) worth AU$14 million. Under this deal, Visage would replace multiple legacy PACS, and Visage 7 Enterprise Imaging Platform would be implemented across six hospitals, giving a unified diagnostic imaging platform throughout the network.
Virgin Money UK PLC (ASX:VUK)
Virgin Money UK PLC is the new disruptive force in UK banking. It serves 6.4 million customers across the UK via a digital-first methodology that offers top online and mobile services, backed by telephone & branch banking.
VUK has delivered a YTD growth of 57.87%. Recently, the Company signed a three-year contract with 9Spokes (ASX:9SP). Under this contract, 9Spokes will provide a Virgin Money UK PLC instance of the 9Spokes platform that includes Track, Connect, and Explore for the bank's SMB customer along with bank serving products Engage and Monitor 9SP's recently developed loan application and management solution.
Source: © Stokkete | Megapixl.com
In 1H FY2021 (period ended 31 March 2021), VUK delivered strong performance with a net interest margin of 1.56%. VUK had stable lending balances showing cautious management all through the Covid-19 period. The Company an underlying return on tangible equity of 10.1%, underlying profit before tax was £245 million and statutory profit before tax was £72 million.
Stock Information (As of 17 June 2021)