Highlights

Shares of Sayona Mining have increased by a whopping 1500% over the past year.
SYA has been in pursuit of its growth and expansion plans for advancing its land assets.
The miner has a slew of notable activities planned to be undertaken across the project portfolio in the future.
The share price of Sayona Mining (ASX:SYA) shot up to AU$0.16 on Monday. This rise in the Company's shares marks a 1500% increase over the past year.
SYA is an emerging lithium producer with exploration assets in Québec, Canada and Western Australia. The miner is looking forward to downstream processing in Québec to supply the rapidly expanding battery and EV market in North America.
SYA holds a significant project portfolio in the Pilbara region which is prolific for gold and lithium. Lithium explorers and producers have gained notable attention in recent times due to increased demand from battery and EV manufacturers.
Lithium exploration assets
SYA has been engaged in advancing its Western Australian exploration assets with the completion of due diligence and struck an agreement to commence the earn-in period with Altura Mining Limited.
Recently, prices and global demand for lithium have been rising. Also, Western Australia is home to the largest spodumene mine globally and other producing miners.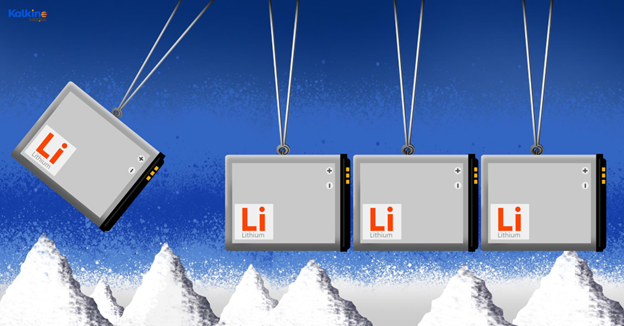 Source: Copyright ©2021 Kalkine Media Pty Ltd.
SYA has a growing presence through its numerous projects in the two significant lithium markets of the Asia-Pacific and North America.
Throughout the year, SYA had undertaken significant work across its project portfolio along with the achievement of various milestones.
Acquisition of NAL
Recently, SYA attained a new milestone for its Abitibi lithium hub as the subsidiary of SYA, Sayona Québec, and its strategic partner Piedmont Lithium (ASX:PLL) finalised the acquisition of North American Lithium Inc. (NAL).
Prior to this, SYA also raised AU$45 million and AU$20 million under heavily oversubscribed Placement and Share Purchase Plan, respectively.
In the future, SYA looks forward to resuming operations at NAL, while a scoping study is currently progressing along with the evaluation of downstream processing.
Strategic review of WA assets
A strategic review of SYA's assets in Western Australia undertaken in the past year had indicated the Company's increasing focus on its exploration efforts on these projects. SYA's projects are located within the globally renowned Pilgangoora lithium district, and SYA looks to maximise the value of its Australian assets.
For this purpose, SYA looks to engage with its earn-in partner Altura Mining to unlock the value from these projects and deliver benefits for both parties.
SYA lays emphasis on its expansion strategy in Québec, where it has a short-term opportunity to move towards production.
Advancement of gold assets
SYA is also in pursuit to advance its Australian gold assets and has indicated confidence in the potential of its projects.
SYA has successfully identified 16 new target anomalies through an airborne magnetic survey undertaken in April. This has provided encouragement for further exploration activity.
Source: © Slovegrove | Megapixl.com
Moreover, it has plans to advance work across these identified targets along with the ongoing work at its lithium projects in Canada.
Bottom Line
Over the past year, SYA has garnered strong attention from investors on account of a significant growth in its share price and completion of its heavily oversubscribed capital raising. SYA has numerous works in progress, and it also looks to advance its growth strategy amid the opportunities triggered due to a potential increase in the demand and prices of lithium.