Summary

Super is money set aside by an individual for retirement while he/she is still working.
It can also be used to get insurance covers such as a death cover or Income protection insurance.
If you are 65 or above, then you can easily access your super money without any restrictions, despite being an employed person.
When it comes to retirement planning, the most common and relatively safe vehicle in Australia is superannuation or simply super. But what is super?
Super refers to the money set aside by an individual while he/she is working, in order to accumulate a decent corpus of money to live off after retirement. To be more precise, an employer (or an individual oneself if self-employed), directs a set percentage of salary to his/her nominated super account on a regular basis, often monthly.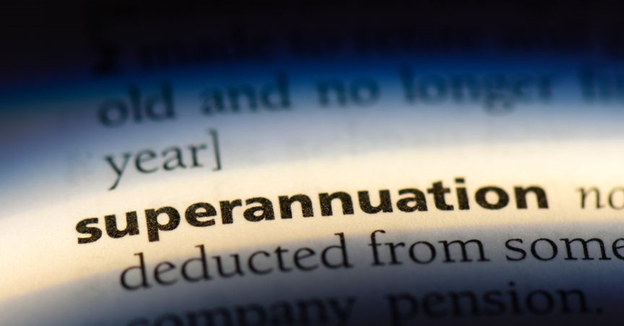 Image source: Casimiro PT, Shutterstock.com
This money is then further invested by the super fund manager with an aim to earn a decent return, which eventually helps grow and compound retirement savings. The super fund invests in a wide range of assets.
How Super works?
Generally, the moment you start working either as an employee or self-employed person, earning a minimum of AU$450 or more a month, you'll be setting some part of it for your super with a fund like AustralianSuper. Your savings grow month-on-month because your employer contributes a compulsory sum of money on your behalf into your super account. This sum, called the Superannuation Guarantee, which is currently 9.5% of your salary income before tax.
Image Source: Copyright © 2021 Kalkine Media
However, you can contribute more money towards your super by choosing the option that works best for you. For example, you have an option to choose whether you want to contribute pre-tax income or post-tax income. When you start your super account, generally it invests in relatively low-risk assets, however, you do get an option to choose another investment option based on your risk appetite.
Besides saving for retirement, your super account can incorporate different types of insurance covers as well, which can be accessed during times of sickness or injuries. The covers include total & permanent disablement income protection and death.
Read More: Everything you need to know about the self-managed superannuation fund
What are the insurance options through super?
There are primarily three types of insurance covers that you can take advantage of.
Income protection Insurance
Income protection insurance helps maintain the lifestyle or standard of living of an individual. The cover pays a weekly benefit to the beneficiary if he/she is unable to work due to serious illness or injury.
Typically, income protection covers offer to protect one-third of your income, however, some super funds, such as QSuper, offer up to 87.75%. The payments generally cover a period of two years to give ample time to the beneficiary to recover.
Total and permanent disability (TPD) cover
Total and permanent disability (TPD) cover is designed to pay a lump sum of amount if a permanent illness or injury leaves an individual unable to ever work again. This is beneficial, particularly to cover their out-of-pocket medical expenses, and other necessity expenses such as home or transport modifications, to take care of their dependents or to support their ongoing financial needs.
Death cover
As the name suggests, it is no different than a life insurance and pays the full amount in a lump sum to one's beneficiaries in the unfortunate event of one's demise. It can be used to cover living expenses for one's dependents, pay off existing debts, or provide the financial support to their family.
When can you access your super money?
Although, super is a compulsory, long-term investment and for many Australians, it could be a become a primary source of their retirement income, accessing your super money has certain rules which guide an individual as to when and how much of the super savings can be accessed.
If you are 65 or above, then you can easily access all of your super money without any restrictions. This applies even though you are still working at or beyond this age. It you are between 60 to 64, then you can only access your super as long as you are retired. However, if you're not yet retired, you could only draw some of your total savings while you're still working. This is done by opening a Transition to Retirement Income account.
But what if after retiring, you decide to go back to work? If you get retired at or after the age of 60, you'll be able to access your super. But if you decide to go back to work again, then you have to wait for your new employment to end before you can access any of your leftover money or new contributions during the working period.
Read More: What is Superannuation Fund and how it is different from KiwiSaver?