Summary

Virgin Australia has announced to reward the Velocity Frequent Flyer members with lucrative incentives for their loyalty.
The airline invited Qantas Frequent Gold card and Platinum card members to get a Velocity Discover Gold Status trial membership.
Existing Velocity Gold and Platinum members would be granted a status extension for up to one year.
There would be ongoing rewards plus thousands of bonus points to the existing members when they choose Virgin Australia for their trip.
On 07 December 2020, Virgin Australia announced that Velocity Frequent Flyer would reward its Gold and Platinum members for their loyalty. It would give the eligible Qantas Frequent Flyer members and their companion an exposure to an entertaining and lively airline under the new offer.
Image Source: Shutterstock
What is the offer?
As part of the new offer, Qantas Gold status members, along with its companions, would have to fill a short expression of interest form by 21 December 2020. Following this, the members would get three months of Velocity Gold Status trial membership. With this membership, the members could have access to complimentary lounge, priority boarding, special seating, higher checked baggage allowances, along with lucrative bonus points when the customer books and decide to travel using Virgin Australia.
Further, to preserve the Velocity Gold Status for 12 months and get extra benefits of Velocity Gold membership, the members would be required to take one flight and earn 80 status credits during their three-month trial period of the Discover Gold Status. This award was earlier given to the most active Velocity members.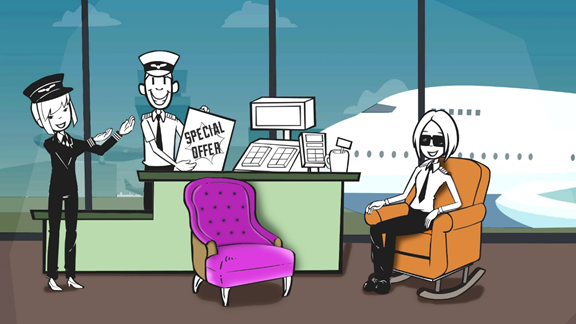 Image Source: © Kalkine Group 2020
Status credits can also be increased via Velocity's unrivalled family pooling benefit. The members, through this, can quickly climb the status ranks and can start displaying their Gold card at Virgin Australia lounges.
INTERESTING READ: 'Now is the Time': Melbourne Airport launches campaign to woo travellers
Extension of Status for Gold and Platinum Members:
Virgin Australia would also provide Gold and Platinum members with a status extension for a year or by 31 March 2022, as long as they take one flight with Virgin Australia before 28 March 2021.
The Brisbane-headquartered airline would also provide its Gold and Platinum members with 5,000 bonus points when they take two eligible flights with Virgin Australia by 28 March 2021. Velocity gold members can also enjoy Economy X upgrades. In contrast, Velocity Platinum members can enjoy Business Class upgrades in case, they take three or more than three flights in the same time frame.
What does management say?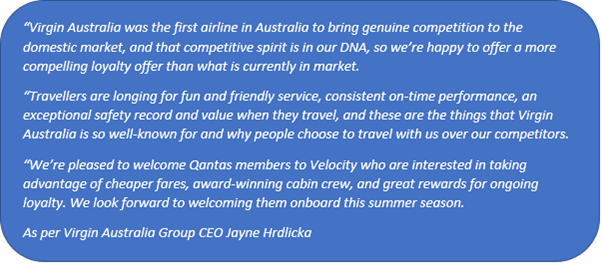 Virgin Australia considers the Velocity Frequent Flyer members an essential element of the future of the Company. The Company announced the offer after it received confirmation that Melbourne and Sydney airline lounges would reopen from 15 December 2020.
ALSO READ: Is it too early to buy low-cost, flexible international travel packages?