Source: Ratanapon Srisuneton, Shutterstock
Summary

Universal Biosensors has entered into exclusive agreements for the commercialisation and development of its biosensors.
Avecho has received ethics approval to conduct an Australian Phase 1 clinical study to characterise CBD absorption profile in healthy participants.
ASX-listed developer of electrochemical cells (strips) Universal Biosensors Inc (ASX:UBI) has entered into exclusive agreements with Deakin and Swinburne to develop and commercialise its biosensors. Another biotech player, Avecho Biotechnology Limited (ASX:AVE), announced a significant development in its cannabidiol (CBD) program with the ethics approval to progress a Phase 1 clinical trial.
Following the key announcements, the share price of these players moved up on the ASX. At AEST 10:39 AM, UBI shares were trading at A$0.675, up by 8.870%, while AVE shares were up 4.545% at A$0.023.
Other healthcare stocks faring well this morning include Exopharm Limited (ASX:EX1), up 9.09%, BARD Life Sciences (ASX:BD1), up by 5.9%, and Anteotech Ltd (ASX:ADO), up 5.66%.
Universal Biosensors signs exclusive agreements
On 13 April 2021, Universal Biosensors announced that it had entered into exclusive agreements with Deakin University's Institute for Frontier Materials (DIFM) and Swinburne University of Technology.
The Company signed this agreement to-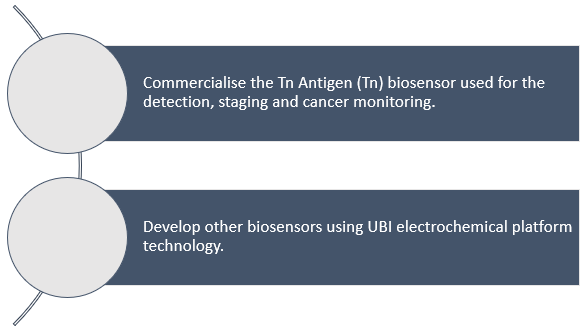 Source: UBI Announcement, 13 April 2021
The DIFM agreement is for five years for a fixed fee. The deal can be terminated with prior notice of 30 days.
The Swinburne agreement is also a fixed fee deal that ends in February 2022. The agreement can be extended if the parties involved mutually agree.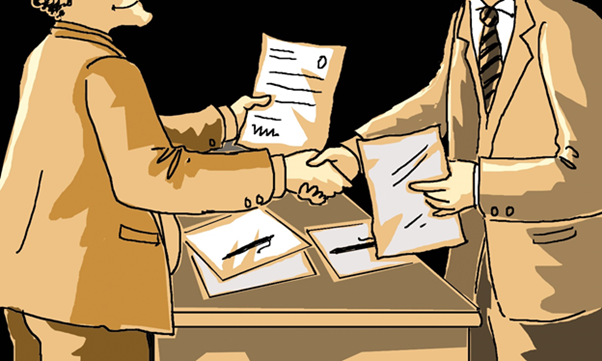 Copyright © 2021 Kalkine Media Pty Ltd
The Company updated that both the agreements have fees payable by Universal Biosensors, which collectively should not surpass A$300,000 pa.
John Sharman, CEO of UBI, commented-
Avecho obtains Ethics Approval for Phase 1 Clinical Study
Avecho Biotechnology revealed that it had obtained ethics approval for its Phase 1 clinical trial of CBD products. The clinical study would focus on the characterisation of CBD's absorption profile from its TPM®-enhanced pharmaceutical CBD product in healthy participants.
Avecho's CBD formulation is currently being produced as a pharmaceutical soft-gel product by Catalent Inc.
The Company disclosed that exact timelines for dosing in the Phase 1 study are subject to the evolving CMC (chemistry, manufacturing, and controls) work at Catalent. The Company anticipates that the timelines to be the early third quarter of 2021.
On this, Dr Paul Gavin, CEO of Avecho commented-

Now, the Company is planning a more extensive development program beyond this Phase 1 clinical trial. This includes the clinical indication that will be targeted in a future pivotal clinical trial, along with the clinical, CMC, regulatory, and safety studies needed to submit a report to the Therapeutic Goods Administration (TGA) for product registration.