Source: baranq, Shutterstock
Summary

In a bid to restart the operations at its Namibian uranium project, Paladin Energy has announced an equity raise of A$218.7 million.
The proceeds will enable the company to focus on project developments and remove the legacy corporate debt.
Z Energy is expecting to pay a dividend after renegotiating terms of covenant waivers.
The company achieved structural cost reductions of A$48 million in FY21.
Businesses need capital for various activities including maintaining their operations, expansion, tapping new markets, and launching products.
Here in this article, we are discussing two ASX-listed players that have released some significant market updates. Paladin Energy, a large-scale uranium miner and explorer, is undertaking a capital raising program, while Z Energy has unveiled debt covenant waivers that are likely to allow the business to pay dividend for FY21.
Let us have a detailed discussion around these updates.
Paladin Energy Raising A$128.5M to Boost Financial Strength and Resilience
Paladin Energy Ltd (ASX:PDN) has announced an equity raising program to support its operations at the Namibian uranium asset. The company operates the Langer Heinrich uranium project and holds a valid Mining License and Environmental Clearance Certificate, which allows mining, processing, and export of uranium from the project.
Important update: America Aims to Restore Leadership in Nuclear Energy; President Backs Purchase of 19 Mn Pounds of Uranium
Paladin is looking to raise A$218.7 million to become corporate debt-free and maintain a cash reserve to restart the project. Of the total, the company plans to raise A$128.5 million through an institutional placement and remaining A$90.2 million through a pro-rata non-renounceable entitlement offer. The Company is banking on the renewed interest of investors in the nuclear energy.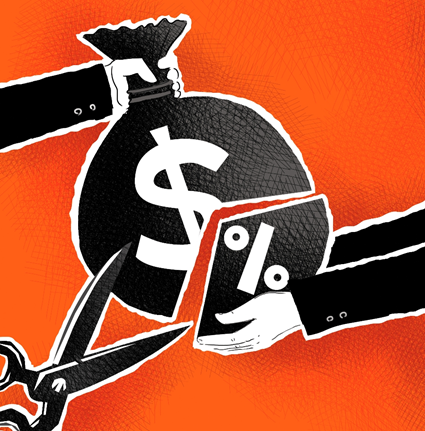 Copyright © 2021 Kalkine Media Pty Ltd.
To strengthen the financial flexibility and balance sheet of the Company, proceeds from the equity raise will be used for the redemption of outstanding senior notes. As of 31 March 2021, balance from the senior notes, including accrued interest, will be around A$203.6 million. Also, a 2% premium is payable on the redemption, taking the total to A$208.2 million. Transaction fees and other expenses incurred in the equity raising will come around A$10.5 million.
Capital restructure will provide the following financial benefit to the project:
Copyright © 2021 Kalkine Media Pty Ltd. (Date source: Company update, 17 March 2021)
Stock Performance - Paladin has provided a handsome return of 73% in the last three months. The shares of the Company closed the day's trade at A$0.465 with a market cap of A$963.33 million on 17 March 2021.
Z Energy Likely to Pay Final Dividend, Covenant Waivers Renegotiated
Dual-listed fuel retailer and distributor Z Energy (ASX:ZEL, NZX:ZEL) has successfully renegotiated the covenant waivers to recommence the distribution of dividend to its shareholders.
During the peak of the COVID-19 outbreak last year in May, Z Energy negotiated some covenant waiver on certain debts from its banking syndicate and USPP holders. A condition for the waiver was to halt the distribution of dividend to the shareholders until 1 October 2021.
Copyright © 2021 Kalkine Media Pty Ltd.
Owing to the latest development, Z Energy is expected to pay a final dividend in the range of 12-14 cents per share. The dividend is anticipated to be announced and paid in May 2021.
Mike Bennetts, CEO of Z Energy, expressed his views on early return of the dividends and commented
The Company has achieved the structural cost reduction of A$48 million through its four-point improvement plan in the core business.
Stock Performance - The dividend news soared the share price to A$2.74 before closing at A$2.690, with a gain of 3% on 17 March 2021. The Company has a market cap of A$1.35 billion.