Highlights

December is all about festivities and celebrations across the world.
Talk about festivities and not about food and wine? Can't happen!
Amid this festive hum-drum, let us explore three unique companies - EDV, TWE, UMG, exclusively dealing in wines.
Australia organises several events during December month, and any event and festival is incomplete without good food and wine. One of the big festivals which countries around the world celebrate is Christmas. Some traditional food, including spiced roasted pork, slow-roasted lamb shoulder, roasted beef, butter roasted chicken, pineapple glazed ham, are part of traditional Christmas food. Other than the food, people also enjoy different types of red, white and rose wines.
During this period, market players pertaining to this space are bound to gain attention. Here, we explore the top wine players listed on ASX.
INTERESTING READ:
Endeavour Group Limited (ASX:EDV)
Endeavour Group is an Australian drinks retailer of products like liquor. It also operates of various licenced hospitality venues.
In Q1 FY2022, the Company reported a drop in its total sales by 1.2% to AU$2,936 million. Retail sales slipped marginally by 0.2% to AU$2,654 million and hotels by 9.9% to AU$282 million.
During the quarter, the Company experienced an impact on the trading environment from the COVID-19. However, its team played a crucial during this period.
Online sales increased from AU$227 million in Q1 FY2021 to AU$305 million in Q1 FY2022. Online penetration was 11.5%, and it is a new high, driven by a shift to at-home consumption following on-premise closures. Online penetration grew beyond NSW and VIC.
This festive season, it would be interesting any improvement in the sales number.
Meanwhile, the stock closed today's trade at AU$6.660 per share, down 1.334%.
ALSO READ: What's happening with Endeavour (ASX:EDV) stock today?
Treasury Wine Estates Limited (ASX:TWE)
Treasury Wine Estates is amongst the largest wine companies in the world. The Company aims to become the most admired and premium wine company in the world.
On 18 November 2021, the Company announced the acquisition of Frank Family Vineyards in the US for US$315 million. Frank Family Vineyards is considered a highly-acclaimed luxury wine business in Napa Valley, California. The acquisition will be funded via debt and cash along with the proceeds from recent US asset divestments. The acquisition is likely to be complete in December 2021.
FY2021 was a year of significant change for the Company. It was a year of achievement for the Company. The progress made during FY2021 is witness to the strength of its global business model along with the commitment and strength of the team, who are values-driven, disciplined, and focused in their execution of TWE's strategy.
In Q1 FY2022, underlying divisional execution and trading performance are in line with the expectations. The Company highlighted that the channel conditions were slightly below expectations for recovery.
The stock closed 0.425% higher at AU$11.790 per share today.
United Malt Group Limited (ASX:UMG)
United Malt is the fourth biggest commercial maltster worldwide, with ~1.25Mtpa of capacity across 12 processing plants in Canada, the USA, Australia and the UK. The Company also operate an international distribution business that offers a complete service offering for craft brewers and distillers, comprising malt, hops, yeast, adjuncts and related products.
On 17 November 2021, the Company witnessed an improved performance in North America/UK from markets re-opening, and robust performance in Warehouse & Distribution gives positive momentum into FY2022.
Revenue declined 4% to AU$1.2 billion in line with prior year revenue on a constant currency basis and EBITDA by 21% to AU$123.3 million. It declared a full-year dividend of AU 5.5 cents per share.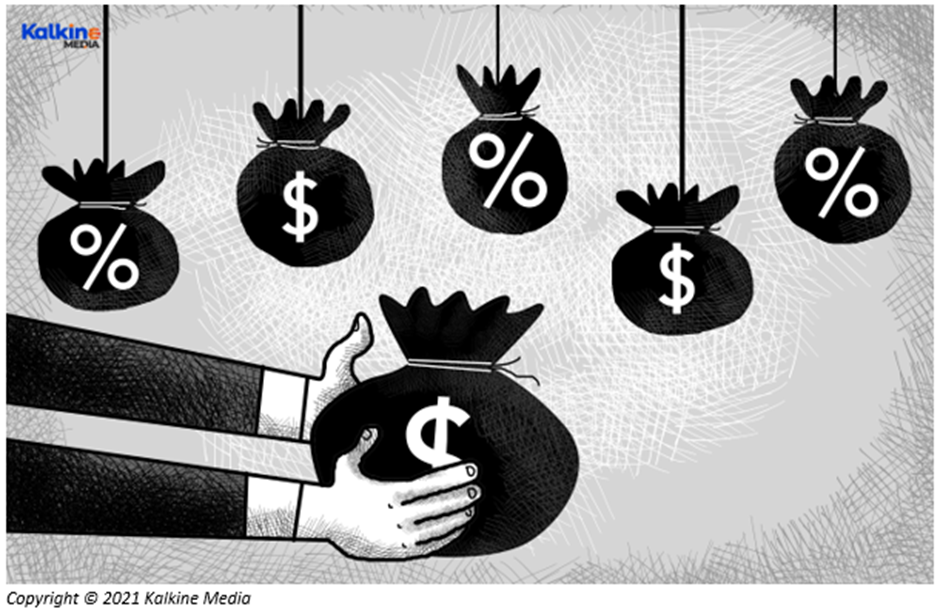 The Company is currently well-positioned to capitalise on refining trends and malt demand across major markets. The Company is optimistic to see a sustained recovery in on-premise consumption in the North American market, and craft breweries that have the capability to package products are more robust to the impacts of additional lockdowns as they grow into the off-premise channel.
In the UK, distilling stays uninterrupted and stays focused on the long-term laying down of spirits. On the other hand, the recent ease in the restrictions in Australia and re-opening of the on-premise channel gives rise to a positive outlook for domestic malt demand.
The stock of the firm, UMG closed 1.711% higher at AU$4.160 per share on Friday.
Bottom Line:
December is a festive month in Australia and other parts of the world. One of the biggest festivals is Christmas, where people connect with each other and food and wine play a crucial role during this period.
It would be interesting to see whether there would be an improvement in the sales numbers of these players this month.