Summary

Small-cap stocks belong to comprises stocks with more growth potential than the mid-cap and large-cap stocks.
EML Payments delivered growth of ~2000% since its listing, driven by strong result and presence in 21 nations.
Cettire made its ASX debut on 18 December 2020 and delivered 256% within such a short span.
MHJ shares have improved by 142% in the last one year, driven by the strong financial numbers reported by the Company.
Small-cap stocks are popular amongst the market participants with strong risk appetite. Small cap stocks have market cap ranging from AU$300 million to AU$2 billion. These stocks are volatile and have the potential to beat the performance of large-cap and mid-cap stocks. Small-cap stocks offer investors more space for growth.
Some popular small-cap stocks that have been creating a buzz in investors' world include Appen (ASX:APX), Tyro Payments (ASX:TYR) and Galaxy Resources Limited (ASX:GXY).
Today, we will look at few other popular small-cap stocks that have been gaining market attention recently.
EML Payments Limited (ASX:EML)
EML Payments Limited (ASX:EML) is an issuer of pre-paid financial cards and has offices spread across Australia, North America, the UK, and Europe. Having a global presence helps the Company widen its reach to a broader range of customers.
EML got listed in January 2006 and has grown up by 2000% since its inception. EML shares have delivered a YTD growth of ~30%.
Important facts about EML:
It is a key member of MasterCard in Australia and Europe.
It is certified with card networks to process and approve card trades.
It holds huge experience in managing programs around 21 nations on MasterCard, Visa, Eftpos and Discover.
The company uses back-office tools for card management.
All people communicating with the cardholders are EML employees residing at different offices at various locations.
EML also has an Australian Financial Services Licence from the Australian Securities and Investments Commission.
EML carries out rigorous auditing multiple times to retain several necessary certifications.
Recent Development:
The Company has signed a binding Share Purchase Deal to snap up 100% of Sentenial Limited and its subsidiaries along with its open banking product, Nuapay, for €70 million. There is also an earn-out part of up to €40 million.
Sentenial is a top European Open Banking firm and offers Account-to-Account payments. Sentenial utilises a cloud-native, API-first, full stack enterprise-grade payment platform. By combining the platforms of the two businesses, the Company aims to strengthen customer relationships, venture into new industry verticals, and diversify their revenue streams.
The stocks of EML closed at AU$5.520 on 21 April 2021.
INTERSTING READ: Tech stocks, BNPL players taking stock markets higher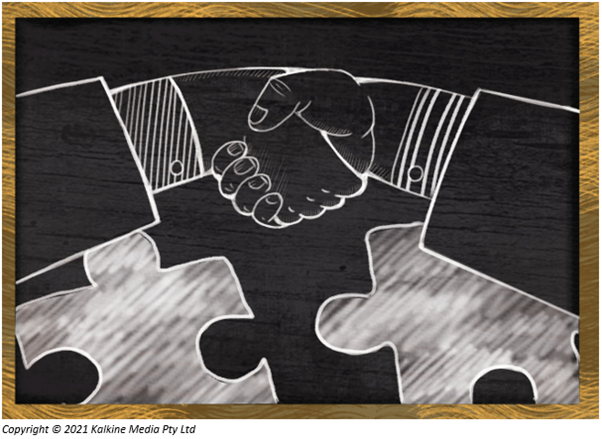 Cettire Limited (ASX:CTT)
Cettire Limited (ASX:CTT) is an online luxury goods retailer selling various products from more than 180 designers. It offers a variety of women's and men's wear from recognised brand names like Gucci, Prada, Saint Laurent, Balenciaga, and Valentino.
The Company offers excellent client service and a flawless user experience via leading edge technology, careful product and brand selection, along with a safe and seamless payment system.
Cettire made its ASX debut on 18 December 2020, and since then, its shares have gradually moved up, delivering a return of 256%.
Recent Update:
Recently the Company was included in the All Ordinaries index in the quarterly rebalance announced on 12 March 2021.
1H FY2021 Results:
On 26 February 2021, the Company released its 1H FY2021 results for the half-year ended 31 December 2021.
The Company delivered a record half-year with the business performing very strongly across all key growth metrics. Its gross revenue improved by 476% to AU$52.7 million and sales revenue by 479% to AU$40.5 million as compared to the previous corresponding period. 34% of the gross revenue was from repeat customers.

Source: CTT Announcement 26/02/21, Image source
The number of active customers grew by 319% to 67,657. The Company reported a 354% YoY growth in statutory NPAT to AU$2.3 million.
INTERESTING READ: Will You Consider These Three Consumer Stocks with Robust Earnings?
The stocks of CTT closed at AU$1.750 on 21 April 2021.
Michael Hill International Limited (ASX:MHJ)
Michael Hill International Limited (ASX:MHJ) is a multi-channel retail jewellery chain, which aims to become the most loved jewellery destination.
The Company started trading in Whangarei, New Zealand, in 1979 and gradually expanded to Australia by 1987. In 2002, the Company expanded into Canada. By 2015, the Michael Hill had spread its wings to New York City, opening a store at Queens Center.
In 2016, the Company got listed on the ASX. The Company's performance has not been that great in the last five years. However, if we look at its last one year's performance, the Company's shares have moved up by ~142%. By the end of the day's trade on 20 April 2021, the shares settled at A$0.805, down 2.425% from the previous close.
Recent Update:
The Company recently released its Q3 FY2021 trading update for the period ended 28 March 2021. The Company reported considerable growth across all markets and channels. The same store sales improved by 16.4% and all sales by 11.6% as compared to the previous corresponding period (pcp).
The Group margin increased more than 200 bps on the pcp, with all market yielding solid results, driven by a constant focus on margin improving strategic plans. During the period, online sales grew by 69.2% on pcp and 93.3% YTD.
By the end of Q3 FY2021, MHJ had a positive cash position above AU$50 million and nil drawn debt.
DID YOU KNOW: Why Michael Hill's (ASX:MHJ) net profit rose despite closures, low foot traffic
The stocks of MHJ closed at AU$0.835 on 21 April 2021.