Highlights

The prospects of absolute unlock plans across the globe are expected to aid travel space players.
Experiencing improved booking performance, Webjet is on track to capture demand when travel markets return.
Flight Centre Travel Group is investing in growth drivers as well as in the omnichannel leisure network.
Corporate Travel Management is in a strong financial position, concluding FY21 with no debt and cash of AU$99.0 million.
Travel space has been among the worst-hit sectors ever since the COVID-19 pandemic broke out. However, with prospects of absolute unlock plans across the globe in the near future, good time is expected for travel space players.
While several countries are going ahead with reopening roadmaps, others will follow similar steps soon.
So, let's have a quick glance at few of mid-cap travel stocks listed on the Australian Securities Exchange (ASX)
Mid-cap stocks belong to businesses with a market capitalisation in the range AU$2 billion to AU$10 billion. Such stocks are considered to offer a fine blend of stability and prosperity.
Webjet Limited (ASX:WEB) leading with strong capital position
Webjet Limited is one of the leading online travel agencies (OTA) in Australia as well as in New Zealand.
The ASX-listed firm is a digital travel business spread across global consumer markets through B2C and wholesale markets through B2B. It has nearly 50% of the OTA flights market, over 5% of the domestic flights market and around 4% of the international flights market.
Also Read: 5 ASX travel stocks on the block as Australia climbs vaccination charts
The firm has been persistently delivering the greatest convenience to its users by allowing them compare, combine and book the best domestic and international travel deals, be it flight, hotel accommodation, travel insurance or car hire anywhere in the world.
At the end of FY21, the firm had pro forma cash of AU$431 million. FY21 average monthly cash burn stood at AU$5.5 million. Also, Webjet has got an extension to its debt maturity till November 2023.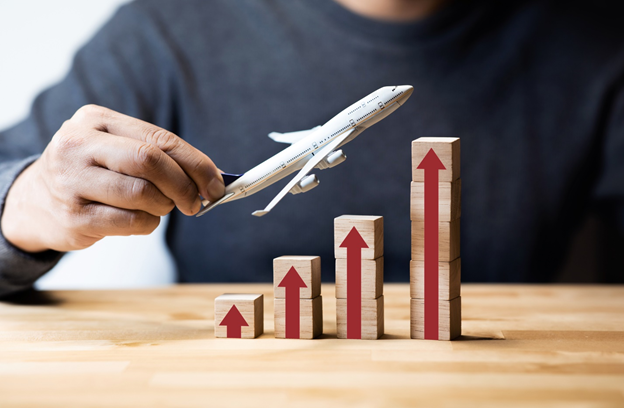 Image source: © HAKINMHAN | Megapixl.com
Must Watch: Insights into the Emerging Trends of the Travel Industry with Tour Amigo: Mr Murray Deckerv
WEB shares gained 0.619% and traded at AU$6.5 on 19 October 2021, with market capitalisation of AU$2.45 billion.
Flight Centre Travel Group (ASX:FLT) successfully executing strategies
One of the world's largest travel retailers and corporate travel managers, Flight Centre Travel Group has company-owned leisure and corporate travel business in 23 countries, spanning Australia, the USA, Europe, New Zealand, the United Kingdom, the United Arab Emirates, South Africa, and Asia.
Headquartered in Brisbane, Australia, FLT has a global FCM corporate travel management network, spanning across 90 countries through company-owned businesses and independent licensees.
As per its FY21 results update, the company has been successful in achieving a 59% reduction in underlying costs through reduction strategies implemented since March 2020.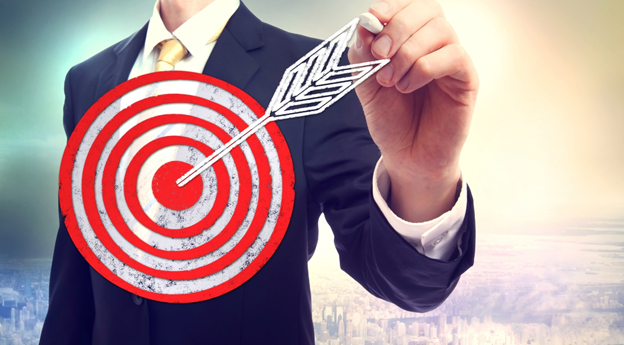 Image source: © Melpomenem | Megapixl.com
Also, with successful execution of its growth strategies, FLT has established a corporate business "Growing to Win" with approximately 100% client retention in FCM + AU$US1.4 billion pipeline of new accounts won during the last fiscal year.
On 19 October 2021, FLT stock closed the day's trade at AU$22.740 with capitalisation of AU$4.52 billion.
Related Read: 10 ASX travel stocks to watch out for!
Corporate Travel Management (ASX:CTD) gaining momentum across regions
Corporate Travel Management is serving Australians with innovative and cost-effective travel management solutions, such as purchase and delivery of travel services for its clients.
The company has been experiencing a rise in its market share as it was able to utilise its proprietary technology to meet changing needs of its client needs amid the COVID-19 pandemic. With continuous investment during the last fiscal year, the firm progressed in its risk management, safety and hygiene information, budget optimisation tools, and traveller wellbeing.
The company concluded FY21 with no debt and cash of AU$99.0 million. For the reported period, revenue stood at AU$74.1 million.
CTD shares traded at AU$24.390 on 19 October 2021, with market capitalisation of AU$3.31 billion.
Must Read: Why is wellness travel becoming popular?