Source: crystal51, Shutterstock
Summary

Across the globe, there is a growing focus on cutting the greenhouse gas emissions.
Electric Vehicles are witnessing tremendous popularity amid government support and tightening norms.
Renewable energy sources offer cost-effective and environment-friendly alternatives.
Highlighting an apparent shift in the global climate consciousness, several nations have already pledged to bring down greenhouse gas emissions, and tightened the environmental norms. With the far-reaching impact of green transition clearly visible, many corporations are embracing ecological responsibility and consumers are growing more environmentally conscious.
The skyrocketing popularity of electric vehicles of Tesla Inc. (NASDAQ: TSLA) is a clear indication of the advent of the green transition. Meanwhile, initiatives of Amazon.com Inc (NASDAQ: AMZN) are inclined towards sourcing 380 MW clean power from Netherlands
In Australia, the transition can be seen in ASX-listed electric two-wheel vehicle manufacturer Vmoto Limited (ASX: VMT), which saw its stock price rising by 7% YTD as of 15 April 2021. Meanwhile, metal recycling company Sims Limited (ASX: SGM) shares edged up by 13% YTD.
INTERESTING READ: Now, You Can Pay In Bitcoins To Buy Tesla Cars
The recent trend can be a positive signal for clean energy producers engaged in reducing dependence on non-renewable energy sources, known for causing environmental issues. Let us look at few ASX players that operate in clean energy space.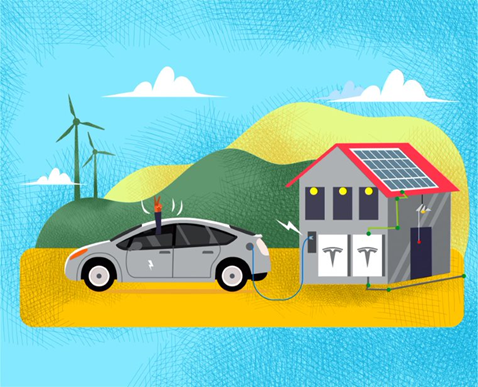 Source: Copyright © 2021 Kalkine Media Pty Ltd.
MPower Group Limited (ASX: MPR)
MPower Group is a technology-led company specialising in delivering reliable on-grid and off-grid power solutions for large corporations and government customers.
The company has delivered turn-key battery storage, solar and microgrid projects.
MPR shares traded at A$0.13 on 15 April 2021.
The company successfully connected a 5MWac solar project at South Australia's Kadina and South Hummocks to the national electricity grid.
MPower, after obtaining exclusivity over three more Victoria-based renewable energy sites, has significantly increased its pipeline of potential Build Own Operate sites. Notably, the company is pursuing sites having generating capacity of up to 5MWac due to several advantages, including relative ease of connection to the grid.
ALSO READ: Is Solar and Wind Energy a threat to Crude oil industry?
During the six months ending on 31 December 2020, the company's revenue from operations zoomed 22% over the pcp to A$7.64 million. Furthermore, EBITDA from continuing operations saw an improvement of A$1.46 million over the 2019 first half.
Renu Energy Limited (ASX: RNE)
Renu Energy is a renewable energy generator and holds biogas energy generation project besides providing battery storage, solar photovoltaics, and hybrid energy solutions.
RNE shares traded at A$0.08 on 15 February 2021.
ALSO READ: Five ASX listed battery material shares that are milking the EV Revolution
Renu Energy has concluded the abandonment of the Habanero 3 and 4 wells located in South Australia's Cooper Basin. After completing the last of the geothermal well abandonments, the finalisation of the rest of the surface remediation activities would be progressed to surrender GRL3.
Also, the company can then focus on its aim to tap acquisition opportunities.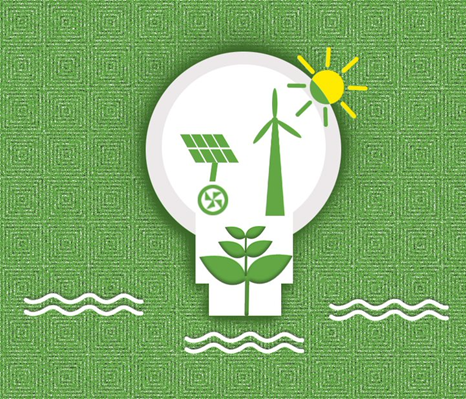 Source: Copyright © 2021 Kalkine Media Pty Ltd.
Volt Power Limited (ASX: VPR)
Volt Power holds waste heat recovery technology and manufactures Mobile Solar/Li-Ion battery enabled LTE/Wi-Fi repeater, LED lighting and CCTV tower solutions.
The business solution of the company includes the WA ATEN project (100% owned), EcoQuip (~67% owned) and Wescone (100% owned)
VPR shares traded at A$0.003 on 15 April 2021.
Volt completed a Stage 1 ATEN Feasibility Study in 2020 for installing a 14MW ATEN Waste Heat power generation technology to the power system at a current WA domiciled power station. The Feasibility Study review offered a positive feedback for the engineering, scope, and results, highlighting technical and commercial value benefits compelling for the WA ATEN project. Volt's ATEN Innovation Patent was granted after effectively advancing the examination and certification process.
ALSO READ: Three unnoticed green stocks capable of fuelling go-green buzz
EcoQuip achieved around 50% utilisation of its existing 45x Mobile Solar Light Tower (MSLT) and Mobile Solar Comms Tower fleet during the last quarter of FY20. The second three-month trial of MSLT Gen4 for Chevron has exceeded Volt Power's expectations. The MSLT Gen4 consisted of 5x updated MSLT Gen4 hire units that were deployed at the Gorgon LNG Project, operated by Chevron.
In August 2020, Wescone secured a five-Year Purchase Service Exchange/Repair Contract with BHP. The contract is estimated to generate new average annual sales revenue of around A$1.4 million over the five-year term.
INTERESTING READ: China Leading The World In Wind Energy Market