Summary

Novonix had shot up by 14.9 per cent on 19 February 2021 with an extraordinary volume, coming under authorities' radar.
Aquis Entertainment ended December 2020 quarter with A$7.25 million of cash and cash equivalents and delivered over 980 per cent return in the last two days.
Magontec is another penny stock that has delivered a high YTD return of 50 per cent.
Penny stocks have always been among the favourite of the retail investors/speculators, especially due to their high return potential. However, these stocks also carry high risk and are more volatile than other higher market cap companies.
Image Source: Copyright © 2021 Kalkine Media Pty Ltd.
To handle the high beta nature of these stocks is not everyone's cup of tea, and therefore new investors should be highly cautious while picking these lowest lot of the small-cap companies. With that being said, let's have a look at some of the penny stocks that are creating a buzz in February 2021.
Novonix Limited (ASX:NVX)
Novonix is a developer and global supplier of materials, equipment and services for lithium-ion battery. Recently the company signed a partnership with Emera Technologies to manufacture energy storage systems.
The company's wholly-owned subsidiary, Novonix Battery Technology Solutions, has also extended its sponsorship of Professor Mark Obrovac's Research Group for a subsequent 5-year term under a new agreement.
On 19 February 2021, Novonix's stock price had shot up by 14.9 per cent and closed at A$3.31and has given three months return of 206.4 per cent.
Read More: 3 penny stocks that will cost you less than $1 each
Aquis Entertainment Limited (ASX:AQS)
Aquis Entertainment provides Australia with the next-generation entertainment and specializes in the development and operation of integrated resort projects comprising a diverse range of entertainment.
In the recent quarter ended 31 December 2020, the company spent a total of A$7.74 million, including A$3.9 million in gross payroll expenses. Aquis reported cash and cash equivalents of A$7.25 million at the end of December 2020 quarter.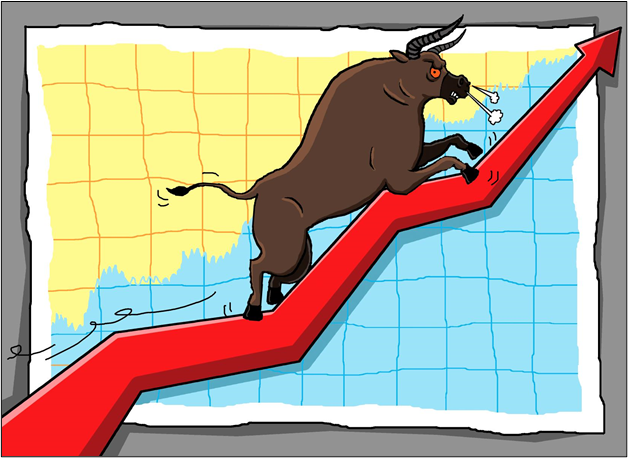 Image Source: Copyright © 2021 Kalkine Media Pty Ltd.
Aquis' share price has skyrocketed from A$0.037 to A$0.4, delivering an eye-opening return of over 980 per cent in the last two sessions alone. It has also come under the ASX radar for the exceptionally high volume and price rise.
Magontec Limited (ASX:MGL)
Magontec Limited buys pure magnesium and magnesium alloy scrap and produces magnesium alloys ingots. The company received A$31.57 million of cash receipts from customers, totalling to a YTD receipt of A$110.5 million.
The company's primary magnesium alloy cast house operations at Qinghai continue to operate at lower levels, as they have throughout 2020. During the reported period, the underlying cash from operations was recorded at A$1.1 million, bringing the full-year total to almost A$4 million.
On 19 February 2021, Magontec's share price saw an extraordinary volume of 21.2 million with a price rise of a massive 80 per cent to A$0.027. The YTD return stands at 50 per cent.