Summary

Advanced Human Imaging has entered into a binding agreement with Jana Care to bring affordable digitally connected care to everyone.
PainChek Infant has obtained the necessary regulatory approvals in multiple International markets.
ASX-listed medical tech player 4DMedical has recruited the first cohort of its Ventilation-Perfusion (VQ) trial.
Three ASX-listed healthcare stocks, Advanced Human Imaging Limited (ASX:AHI), PainChek® Ltd (ASX:PCK) and 4DMedical Limited (ASX:4DX), are trending on the ASX today.
Following important updates, the three players have witnessed a significant movement in their share price this morning. At AEST 11:21 AM, AHI shares were up 9.841% at AU$1.730, PCK shares were trading at AU$0.072, up 10.769%, and 4DX shares were up 2.316% at AU$1.325.
Price is Less albeit Opportunities are Immense; Invest Wise with Kalkine LITE Just at $19.99
Some other healthcare shares doing well on the ASX include Analytica (ASX:ALT), Stemcell United Limited (ASX:SCU) and HeraMED Limited (ASX:HMD).
Let us now look at the updates of AHI, PainCheck and 4D Medical-
AHI enters into a binding agreement with Jana Care
Advanced Human Imaging announced that the Company has entered into a binding terms sheet with US-based Jana Care Inc, an on-device blood pathology firm.
With this binding term agreement, AHI will incorporate its digitally connected fingerstick blood tests into CompleteScan.
AHI and Jana will work together for advancing the integration solution and messaging to us the combined applications for partners and consumers across the globe.
ALSO READ: TRUCONNECT app with integrated AHI technology goes live, targets ~150 million users
Under the terms of the Agreement, the firms will combine the Jana "Habits" App into the CompleteScan platform. AHI also notified that the first demonstratable product is anticipated to be available in the third quarter of 2021.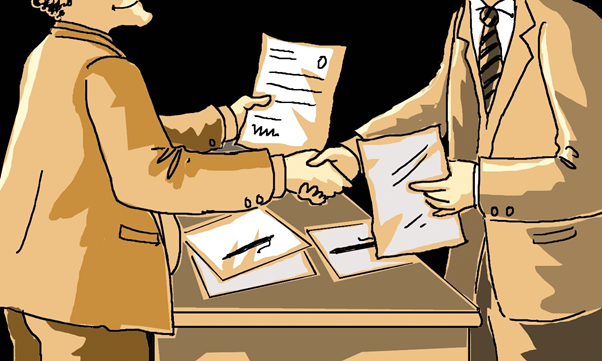 Copyright © 2021 Kalkine Media
PainChek Infant achieves the regulatory clearances
PainChek® has received the necessary regulatory clearances, including the CE Mark in Europe and Medicines and Healthcare products Regulatory Agency (MHRA) approval in the UK. With the regulatory approvals, the Company will sell and market its PainChek Infant offering in Australia, Canada, Europe, New Zealand, Singapore, and the UK.
PainChek's Infant App expands its product portfolio with a significant positive effect on global market entry into the larger Home Care and Hospital markets.
Source: © Demarco | Megapixl.com
Now, the Company will progress with rollout plans for PainChek infant in these markets and will pursue opportunities in the key Hospital and Home Care markets.
Philip Daffas, CEO of PainChek®, commented-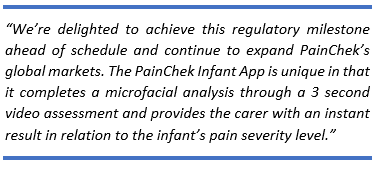 DO READ: 3 Australian stocks from the booming telehealth space- ICR, PCK, HMD
4DMedical recruits first cohort for its Ventilation-Perfusion (VQ) trial
A medical technology company, 4DMedical Limited, has recruited and scanned the first cohort of volunteers of its Ventilation-Perfusion (VQ) clinical trial. The study will validate the VQ product of 4D Medical at the University of Miami.
The clinical trial will involve approximately 70 participants and directly compare 4DMedical's VQ outputs against traditional nuclear medicine VQ.
The study's objective is to compare the data obtained from 4DMedical's VQ scans against nuclear medicine VQ scans.
Copyright © 2021 Kalkine Media
The Company anticipates it will conduct at least one other clinical trial to study its VQ product in preparation to submit an application to the US Food and Drug Administration (FDA) in 2022.