Source: ShutterstockProfessional, Shutterstock
Penny stocks which come under the bracket of $1 per share price sometimes provide windfall gains to its holders. For investors who are ready to take high risk, penny stocks can be a better option to invest in. Sometimes, penny stock offers the quickest way to make money because of the high-risk, high-reward factor. Therefore, a penny stock investment backed by good research can provide investors with more than 2X returns in a month.

The other advantages of penny stock is its low price, due to which, it attracts both new and experienced investors. But given the market fluctuations, investors can lose their entire invested money as well.
In this backdrop, let's have a quick look at few outperforming penny stocks.
Carnegie Clean Energy Ltd (ASX:CCE)
CETO technology developer Carnegie Clean Energy Ltd (ASX:CCE) started this month with its shares trading at A$0.0080, the highest in last one month. As of last close at A$0.006 per share on 25 March 2021, the stock has trebled in value this year. CCE had a year-to-date 200% growth in its share price.
The stock is gathering investor's attention despite the company reporting a A$1.2 million loss as compared to the corresponding year's net profit of A$654,000 in the half-year period ended 31 December 2020.
The reason for the highest price rise of stock early this month could be the development of the CETO wave energy technology along with the CETO Digital Development Pathway. This is an advanced technology, which aims to improve the performance of CETO through reduction in cost, greater energy capture, more efficient conversion into electricity, and higher system reliability.
It has also developed a wave predictor, based on machine learning, which has a capacity of predicting up to 30 seconds into the future.
As per the Refinitiv, Chairman Terry Stinson highlighted that CCE was in a good shape with a zero debt and around $3.5 million in cash reserves. He further added that the company was looking forward to reporting progress to shareholders over the remainder of 2021.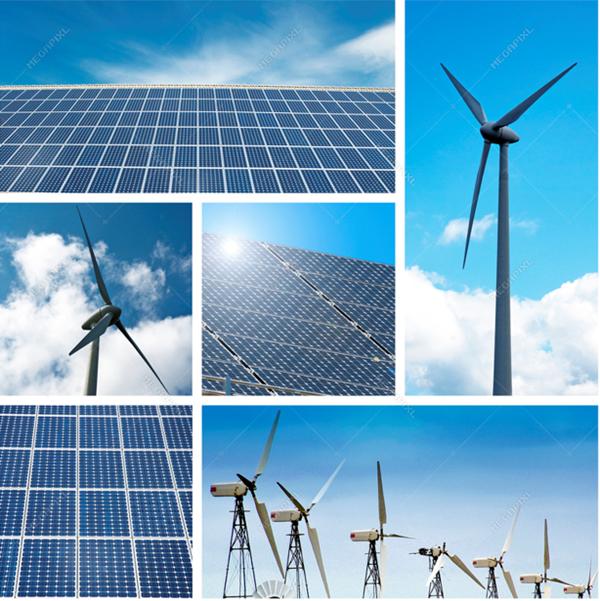 Image Source: © Aprescindere | Megapixl.com
Earlier known as Carnegie Wave Energy Ltd, CCE designs, develops, constructs, and maintains microgrids. It uses a combination of wave, solar, wind, energy storage, desalination and diesel in both on and off-grid applications in Australia and internationally.
CCE also holds EMC, an Australian battery/solar microgrid engineering procurement and construction company.
Global Oil & Gas Ltd (GLV)
Australia-headquartered Global Oil & Gas Ltd (ASX:GLV) had a strong month, as the company's shares closed flat at A$0.027 on 25 March 2021.
The company had almost a year-to-date 170 per cent growth in its share price. For the half year ended in December 2020, Global Oil & Gas had a revenue of A$2K, rose 11% from the previous corresponding period. High demand for its products led to the increase in its revenues.
However, the company recorded 89 per cent increase in its net loss to A$369K. Its share-based payment increased from A$2K to A$55K (expense), finance costs increased from A$0K to A$2K (expense), and administration expenses increased 21% to A$199K (expense), which reflected a higher net loss in its books.

Image Source: © Fred11 | Megapixl.com
GLV is involved in exploration of oil and gas. The company's one of the projects includes Georgina Basin project, which holds interest in EP-127 at Southern Georgina Basin in the Northern Territory, Australia. The Georgina basin represents unexplored hydrocarbon and onshore basin and is a region of oil potential. It covers over 100,000 square kilometers in Queensland.
Peppermint Innovation Ltd (PIL)
Peppermint Innovation Ltd (ASX:PIL) is engaged in providing digital banking and payment services in Australia. The company is currently making waves in the stock market for stepping into the Buy-Now-Pay-Later market.
Early this month, the company announced a deal with Cebuan to launch a new service bizmoProtect for Filipino people. It will provide access of life and accident insurance to these people.
The company's stock picked up pace after hitting a month low on 4 March at A$0.023 and closed almost 48% up at A$0.034 on 25 March 2021.
Also Read: Here's why Peppermint (ASX:PIL) shares were on a roll today
Pursuit Minerals Ltd (PUR)
Pursuit Minerals Ltd (ASX:PUR) is one of the best performers in penny stock on the ASX market this year. As on 25 March 2021, the company's shares closed at A$0.086 per share and have recorded an increase of 309.5 per cent year to date growth.
The possible reason for such high price could be the company's half-yearly report of FY21. The other reason could be Pursuit Mineral's regular acquisitions and JVs.
PUR was started in 2007 as a mineral exploration company. It focuses on developing nickel, vanadium, gold, and other projects in Sweden, Norway, Finland, and Australia.
Also Read: New Priority Targets Up Pursuit Minerals' (ASX:PUR) Hopes for Warrior Project
Multistack International Ltd (ASX: MSI)
Multistack International Ltd (ASX:MSI), which originally invented modular chillers, reported 88.24 per cent growth year to date in its share price. The company's share price increased 45.45 per cent on a monthly basis.
This comes at a time of the company's half-yearly (Dec 2020) result announcement.
Total revenues of the company increased by 7.28 per cent to over A$600K. It also reposted increased revenue from other income from A$149K to A$863K. However, the company had a net loss of $368K, which is attributable to members.
The incurred losses before income tax were A$457K. This happened mainly because of the coronavirus pandemic's impact on the company's operation and delay in purchases due to unexpected transportation problems. Despite all these issues, the company had a hike in its sales as compared to the previous quarter of same year.
The company markets industrial air conditioning equipment, distribution of multistack water-cooled and air-cooled water chillers, and distribution of heat exchangers. It primarily does its business in Australia.
The company's stock last traded at A$0.030 per share on 25 March 2021, up 67% this year.