Highlights

Experts suggest holding almost 40% portfolio in stocks for the people in their 60s.
Some of the companies have marked record profits during FY21.
CTT and BKW delivered 158% and 29% return over the last 6 months, followed by RFF, CL1 and D2O at 14%, 9% and 8%.
People at the age of 60 or above should hold 40% of their portfolio in stocks, as things get financially harder for the people in their 60s or above, according to the experts.
For the senior citizens, an AU$500,000 fixed deposit is likely to generate only an income around AU$10,000. However, there area some ASX shares that can deliver good dividend yield along with long term capital growth.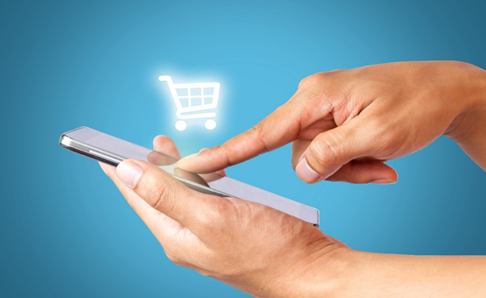 Representative Image Source: © Jirsak | Megapixl.com
Cettire Limited (ASX:CTT)
Cettire Limited is an ASX listed online luxury goods retailer with a market worth of AU$1.40 billion.
According to its FY21 results:
Cettire reported gross revenue of AU$124.5 million, up 384% on a constant currency basis.
The company maintained a robust balance sheet with zero debt and cash at AU$47.1 million.
Operating cash flow significantly increased by 131% to AU$12.7 million.
On 27 September, CTT shares closed 0.82% lower at AU$3.660.
Brickworks Limited (ASX:BKW)
The ASX listed Brickworks Limited is a diverse building material manufacturer in Australia. According to BKW's FY21 results:
Brickworks reported a record underlying net profit after tax at AU$285 million, up 95%.
ASX Stocks to explore in 2021 if you're aged over 60
Property Trust value went up by AU$184 million on the back of strong structural tailwinds.
Group's earnings before interest, taxes, depreciation, and amortisation (EBITDA) went up by 61% to AU$453 million.
On 27 September, BKW shares closed 0.659% higher at AU$25.930.
Kalkine Research Source:ASX
Rural Funds Group (ASX:RFF)
Rrural Funds Group is an ASX listed AU$2.74-billion rural property investment firm. According to its FY21 financial results –
Group's total comprehensive income increased by 98% to 36.6 Australian cents per unit.
Pro Forma adjusted net asset value also went up by 12% to AU$2.20 per unit.
The distributions per unit stood in line with forecast at 11.28 Australian cents.
On 27 September, Rural shares closed 1.107% higher at AU$2.740.
Class Limited (ASX:CL1)
ASX-listed AU$223.96-million Class Limited provides cloud-based self managed superannuation fund administration software solutions.
According to its FY21 results –
The operating revenue stood at AU$54.9 million, up 25% from the prior year.
Company's underlying EBITDA stood at AU$21.9 million, up 15% from FY2020.
On 27 September, Class shares closed 2.778% lower at AU$1.750.
Duxton Water Limited (ASX:D2O)
ASX listed Duxton Water owns water entitlements across Australia with a market cap of AU$170.17 million.
According to D2O's August report-
The net asset value per share stood at AU$1.71.
Duxton Water invested around AU$323 million of water assets as of 31 August 2021.
Duxton shares closed at AU$1.420, remaining unchanged from the previous close.
RELATED READ - Why did Canoo , Meredith stocks jump on Friday?