Source: Shutterstock
Summary

Today marks the first anniversary of the S&P/ASX All Technology Index that has grown substantially from 46 constituents to 69.
The index has outpaced the benchmark index ASX 200 by a massive 52%, delivering an impressive 37% return since its launch.
The S&P/ASX All Tech has completed one year today, performing exceptionally well since its launch on 24 February 2020. The all tech index (XTX) has bettered ASX 200 by an impressive 52%. Since its launch, the number of constituents has gone up from 46 to 69. The constituents' market capitalisation crossed the A$170 billion-mark, significantly higher than ~A$100 billion figure at the start.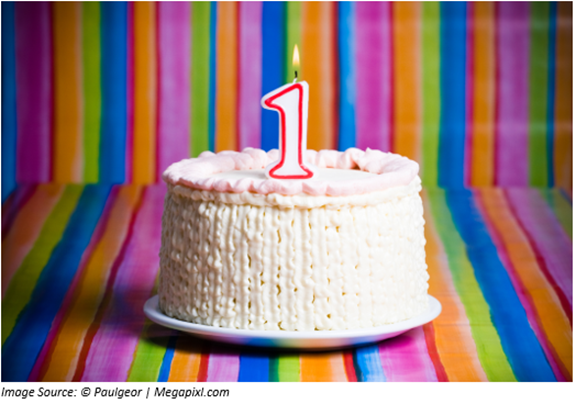 Looking at the performance since the launch, XTX has delivered a return of 37.35% (as of 23 February 2021). As AEDT 3:30 PM, S&P/ASX All Tech was positioned at 2803.700 points, down 2.876% from the previous close.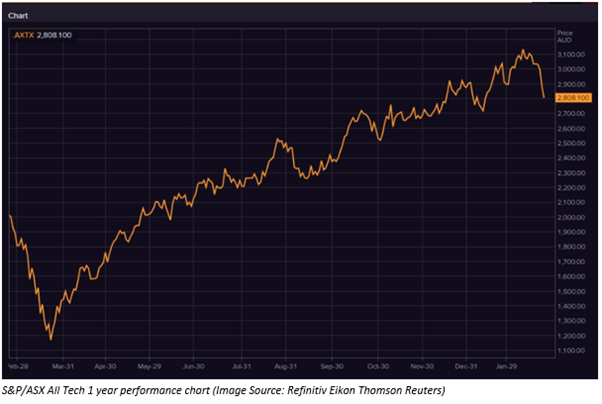 The All Tech index was designed to be a comprehensive measure of technology-oriented companies listed on the ASX and fulfil specific investability constraints. The companies within this index are classified under the GICS® Information Technology sector, along with further relevant sub-industries in other sectors.
Why was the index launched?
In the market, which is clustered in banks & natural resources, the S&P/ASX All Tech index's role becomes essential as it portrays the Australian technology sector in a thorough yet accurate way. Further, the index calculates this wider, innovative & fast-growing part of the market across various technology areas. These comprise the Information Technology sector, along with Health Care Technology, Interactive Media, Internet & Direct Marketing, and Consumer Electronics subindustries.
How is the index designed?
The index was designed to portray technology-driven businesses in Australia. The extent of the All Tech Index has been stretched outside the GICS Information Technology Sector.
How can the index be used?
The index was designed to be a broad representation of tech-related businesses listed on ASX while also integrating investability requirements sufficient to assist index-based financial products. The index defines an investable space of technology-related companies on ASX and can be used to support investment-linked investment products.
Top 10 constituent of S&P/ASX All Tech Index after a year: