Source: Ratanapon Srisuneton, Shutterstock
Summary

ASX-listed skincare company Skin Elements has raised A$20M via an equity funding agreement.
The Company would use funds of placements for Invisi Shield®, Soléo Organics, and PapayaActivs brands.
Skin Elements is confident that Invisi Shield® has the potential to open substantial new commercial opportunities.
Australian natural skincare company Skin Elements Limited (ASX:SKN) has updated the market about a A$20 million equity funding facility with LDA Capital Limited and LDA Capital LLC.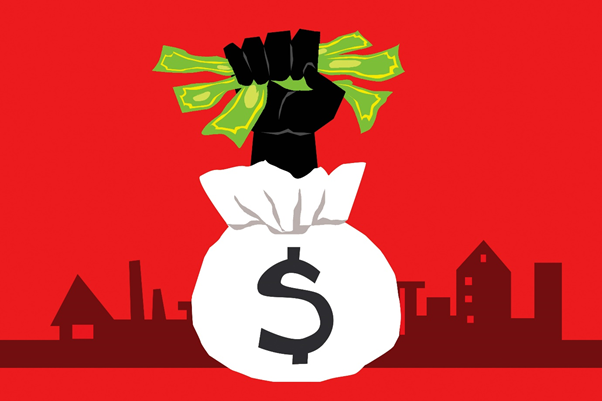 Source: Copyright © 2021 Kalkine Media Pty Ltd
Let us delve deep and discuss in detail-
Put Option Agreement with LDA Capital
Skin Elements has entered into a Put Option Agreement with LDA Capital. As part of the Agreement, LDA Capital will provide SKN with nearly A$20 million in committed equity capital in the next 3 years.
The Agreement enables Skin Elements to issue shares to LDA Capital over the next three years at the Company's discretion at a floor price to be determined by SKN and receive funds for issuing those shares.
Awaiting TGA registration of Invisi Shield®
As per a previous update, Skin Elements has submitted an application to the Therapeutic Goods Administration (TGA) for registration of its new Invisi Shield® formula as a hospital-grade disinfectant.
Notably, a successful TGA registration will allow Skin Elements to make more detailed and specific product and label claims regarding Invisi Shield®. Further, the Company remains confident that Invisi Shield® can open substantial new commercial opportunities to scale Invisi Shield® sales and distribution.
ALSO READ: Skin Elements (ASX:SKN) gears up for launch of 'game-changing' sanitiser, Invisi Shield®
Furthermore, with this Agreement, Skin Elements can access committed equity capital on a flexible basis by managing the timing and size of each capital drawdown.
The Agreement also ensures that SKN has ready access to additional equity capital as required to support its growth into new markets in the existing sales channels and fund the expected commercial-scale sales and distribution opportunities for Invisi Shield®, including the Company's other product lines.
Key Agreement Terms:
The Agreement is signed for a term of 36 months.
With the Put options LDA would subscribe for almost A$20 million of shares at the Company's election.
The issue price of SKN's shares under the put option will be 90% of the greater of:

The average VWAP of SKN's shares in the 30-trading day period after it issues a call option.
The minimum price notified to LDA Capital by Skin Elements on the issue of the call notice.

LDA Capital may not hold over 19.9% of SKN's issued share capital during the term of the Agreement.
Use of funds
The Company will use the funds raised to expand the marketing and production of its Invisi-Shield disinfectant range.
Funding will also be used for the continued commercialisation of SKN's Soléo Organics natural sun care range and PapayaActivs therapeutic skincare range.
ALSO READ: A Glance Through Skin Elements' (ASX:SKN) All-natural Soléo Organics Sunscreen
Advantages of the Agreement
Skin Elements had reviewed many other alternatives for funding offers from investment firms but considered the equity funding facility offered by LDA Capital to be better in many regards, including-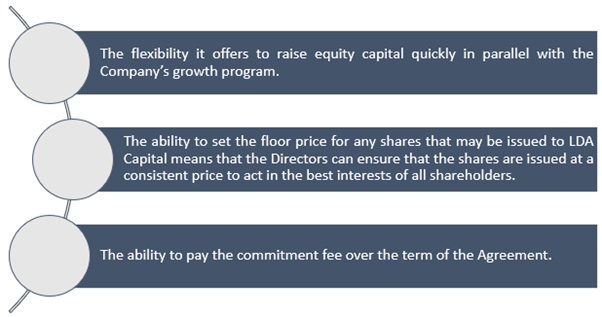 Source: Copyright © 2021 Kalkine Media Pty Ltd, Data Source: SKN Announcement 6 April 2021
Further, SKN believes that the consideration payable to LDA Capital under the Agreement is within the market parameters for an equity funding facility of this size and nature.
Peter Malone, Executive Chairman of Skin Elements, commented-
Stock Information: On 6 April 2021, SKN shares last traded at A$0.100.