Highlights

September is nearing its end and yet another earnings season is now firmly behind us.
However, it's still not late to lap up some of the best poised stocks.
The stocks are expected to do well going forward as the economy recovers with rise in vaccinations and coronavirus pandemic-restrictions slowly getting lifted.
Even as September nears its end, leaving yet another earnings season firmly behind us, it is not a bad time to pick up some of the positively inclined ASX-listed stocks shares range from air travel stocks to technology companies. The stocks are expected to do well going forward as the economy recovers with accelerated vaccinations and coronavirus pandemic-restrictions slowly getting lifted. Also, with Christmas around the corner, the spending is expected to further lend support to the recovering economy.
Here are seven ASX-listed stocks to consider before September ends. The stocks have been selected based on the positive developments around them.
Credit Corp Group Ltd (ASX:CCP)
An Australian debt buyer, Credit Corp Group operates in both US and Australia, with its lending divisions in both New Zealand and Australia. Credit Corp started FY22 on a strong note, with an all-time high July contracted purchasing pipeline. The company also reported growth in month-on-month charge-off volumes.
ASX Stocks to consider before September ends
In FY21, the company's profit rose due to strong US performance. The total revenue declined 1%. However, ANZ debt buying profit rose 11% to AU$54.1 million and US debt buying profit more than doubled to AU$17.7 million. As a result, total profit surged 11% to AU$88.1 million.
In FY22, the company expects to report a net profit after tax in the range of AU$85 million to AU$95 million.
FINEOS Corp Holdings PLC (ASX:FCL)
FINEOS provides software solutions to the employee benefits, life, accident, and health industry. According to leading analysts, the company is adequately funded after its latest capital raising round and may be on the lookout for potential businesses to purchase.
The company's revenue rose 23.3% to €108.3 million in FY21. It also reported a growth of 23% in gross profit to €72 million.
The company expects a revenue in between €125 million and €130 million in FY22, while its subscription revenue may grow by nearly 30%.
Qantas Airways Ltd (ASX:QAN)
With the government focusing aggressively on its vaccination program, travel stocks are likely in for brighter days ahead as air travel-related restrictions are expected to be lifted soon.
The company reported AU$386 million negative cashflow in FY21 due to coronavirus pandemic-induced restrictions. However, it now looks to be recovering its losses fast. In FY21, the company's operating margins reduced drastically to negative 25.7% from 2.8% in FY20.
The stock price has also surged recently on optimism of recovery in the air travel industry as the 'Freedom Day' closes in.
Flight Centre Travel Group Ltd (ASX:FLT)
The stock price of the Australian travel agency Flight Centre Travel recovered in Monday's session, hitting a 52-week high. Similar to Qantas, the company has talked about a visible pickup in momentum in its 2021 annual report.
The company now plans to invest so as to win over a larger market share and gain further competitive advantage. The company is of the view that further international travel could result in potential material benefit for Trans-Atlantic reopening.
NextDC Ltd (ASX:NXT)
NextDC is a leading data centre operator. The company has benefitted immensely from the recent boom in the cloud computing market and greater demand for services during the pandemic. The demand for the company's capacity in its data centres has been rising strongly of late.
In FY21, the company reported a 23% rise in revenue to AU$246.1 million. There has been a 29% rise in earnings before interest, taxes, depreciation and amortisation (EBITDA) to AU$134.5 million.
NextDC expects revenue to keep growing in FY22 as well. It expects EBITDA growth to be in between 19% and 23%.
VanEck Video Gaming and Esports ETF (ASX:ESPO)
VanEck Video Gaming and Esports ETF gives investors exposure to the largest and most liquid companies involved in video game development, eSports and related hardware and software globally.
There are 26 stocks in the portfolio. These include Nvidia, Advanced Micro Devices, Sea, Tencent, and Unity Software. VanEck Video Gaming and Esports ETF has given a return of over 13% in the past year.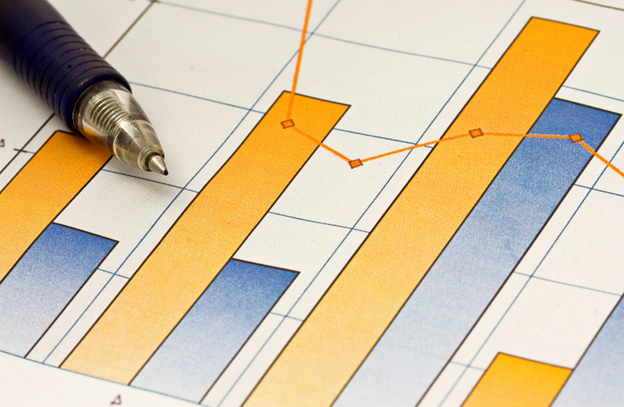 Source: © Danp68 | Megapixl.com
Only the companies generating at least 50% of revenue from the video gaming sector can qualify to be part of this ETF. According to the ETF, the video gaming revenue has increased by an average of 12% per year since 2015.
Megaport Ltd (ASX:MP1)
Megaport is a prominent Network as a Service (NaaS) provider. It reported a 35% increase in revenue to AU$78.3 million. The firm's monthly recurring revenue (MRR) rose 32% to AU$7.5 million. Its strong earnings came on the back of expansion of the company's data centre footprint, customer and ports growth, and strong demand for Megaport Cloud Router.
The company became earnings before interest, tax, depreciation and amortisation (EBITDA) break-even in June. Thanks to factors like increasing multi-cloud adoption, wider distribution of infrastructure and computing services, and swift digitisation, analysts expect the company to grow its revenue at a rapid rate over the next three years.