Highlights

Santos Limited (ASX: STO) has reported record sales and production figures for the first half of 2021.
The company's net profit after tax has increased significantly by ~222% to hit US$354 million.
STO has also declared an interim dividend of US5.5 cents with a record date of 20 August 2021.
One of Australia's leading independent oil and gas producers, Santos Limited (ASX:STO) has unveiled record production and sales for the first half of FY21. The company has recorded an increase of 23% in production volumes to 47.3 mmboe during the first half while the sales figures also registered an astonishing gain of 15% relative to the previous corresponding period.
Related Article: Flight Centre and Santos: Why are these two ASX stocks trending?
Notably, STO is Australia's biggest domestic gas supplier and one of the leading LNG suppliers in the Asia-Pacific markets. The company aims to become the world's leading clean fuel company by attaining net neutrality by 2040.
Result Highlights:
The oil and gas player has recorded a net profit of US$354 million against a net loss of US$289 million in half year 2020. The significant rise in net profit is primarily attributed to increased realised prices of oil and gas, improved sales volume, and lower after-tax impairment loss of US$6 million.
Source: © Nadeesha5814 | Megapixl.com
STO has recorded an increase of 15% in sales volume at 53.8mmboe relative to 46.9mmboe in HY20, mainly due to higher average equity interest in Bayu-Undan.
Product sales were 22% up relative to the previous corresponding period, significantly due to higher LNG volumes and higher realised prices of oil, gas, naphtha, and ethane.
1H FY21 production stood at 47.3mmboe, nearly 23% higher than the previous half year.
Related Read: Why Oil Search said no to Santos' AU$8.8 billion merger proposal
Operational Highlights:
Australia's leading gas supplier operates five long-life assets – Western Australia, Northern Australia, and Timor-Leste, Papua New Guinea, Queensland and NSW, and Cooper Basin.
The brief operational summary is as follows: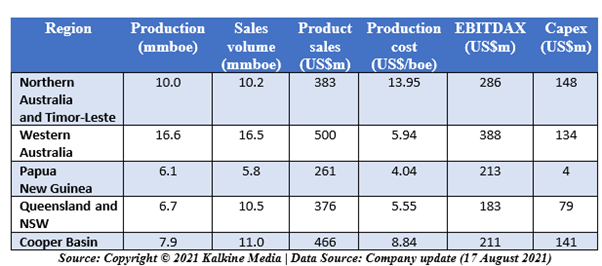 Financial Highlights:
Net cash inflow from Santos' operating activities was 12% higher at US$942 million relative to the first half of 2020.
STO used US$334 million for investing activities, about 70% lower than the previous year's half-yearly figures, mainly due to the acquisition of Timor-Leste assets and the ConocoPhillips northern Australia in the prior year.
The oil & Gas player has generated a cash flow of US$479 million, mainly due to the drawdown of borrowings from bond issues.
Interesting Read: Amidst better crude oil prices, Woodside (ASX:WPL) & Santos (ASX:STO) revenue rises for the quarter
Outlook
The company has set the target for sales volume to lie in the range of 100 to 105 mmboe while the production guidance has been maintained in the range of 87 to 91 mmboe for 2021.
Santos traded at AU$6.16 a share on 17 August 2021 with a market capitalisation of AU$12.93 billion.
Dividend: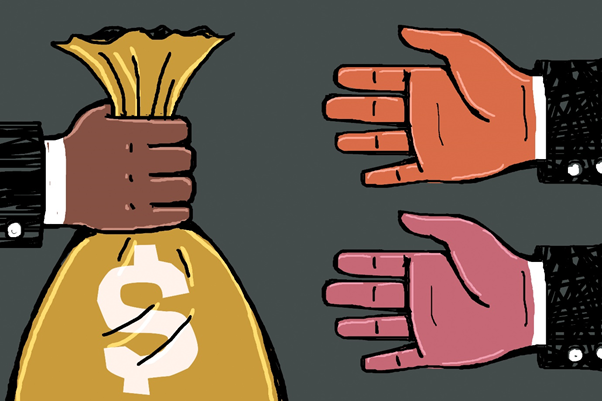 Source: Copyright © 2021 Kalkine Media
The management of the company decided to pay a fully franked interim dividend of US5.5 cents per fully paid ordinary share on 22 September 2021 to shareholders with a record date of 20 August 2021.
Bottom Line:
Santos has delivered record-breaking half-yearly results with all-time high production and sales volumes on the back of crude oil price rally.