Summary

The skyrocketing demand for electric vehicles has led to a significant surge in the demand for lithium-ion batteries.
Lithium prices are currently exchanging at nearly three-year high levels amid strong demand and tight supplies.
Various ASX-listed lithium players are advancing for new lithium projects.
North Carolina-based specialty chemical company, Albemarle, has recorded a significant jump in its quarterly income underpinned by a soaring demand for lithium used in the manufacturing of electric vehicle batteries.
Source: Copyright © 2021 Kalkine Media
The world's largest lithium miner has beaten its second-quarter earnings expectations by reporting a net income of US$424.6 million. The per-share diluted earnings for the June quarter was US$3.62 per share versus US$0.80 per share during the same quarter last year.
The Charlotte-based company has recorded a magnificent jump of 12.9% in the net sales of lithium in the June quarter compared to the same quarter last year. The significant rise in sales is primarily attributed to accelerated orders and high sales volumes.
Related Article: 10 exciting ASX-listed battery metal stocks under $1
Shares of the company have gained more than 35% in the current year. Apart from the company's lithium division, the resource player has also recorded significant gains in bromine division, whereas catalyst division had tumbled by 25% due to a change in customer purchase timeline.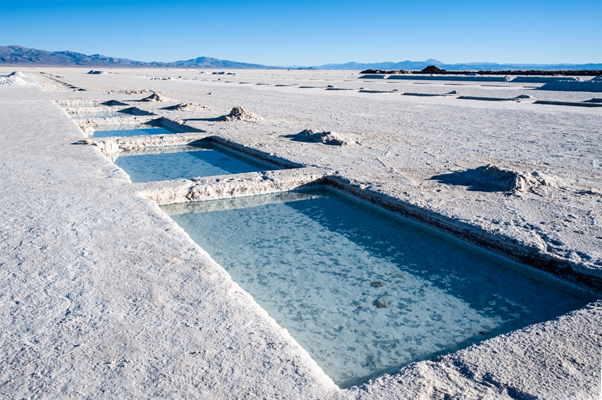 Source: © Xura | Megapixl.com
Albemarle's robust quarterly earnings are underpinned by strong a demand for lithium during the period. Lithium is a critical metal used globally for the shift to a green economy.
Lithium is the primary component of lithium-ion batteries (LIB), which are gaining traction nowadays due to their wide applicability in energy storage solutions in solar and wind energy projects and strong demand in the electric vehicle (EV) sector.
With current trends, lithium's demand is expected to skyrocket in the near future too. The price of lithium hit CNY92,500 per tonne as of 5 August 2021, the highest since August 2018, with the price gaining more than 98.92% in the current year alone due to a robust demand in the US, China, Japan, and South Korea.
INTERESTING READ: 5 Hot Lithium (Li) stocks on ASX
Given this backdrop, let's have a look at few ASX-listed lithium stocks that have performed well in the current year.
Galaxy Resources Limited
Galaxy Resources Limited (ASX:GXY) holds and operates brine and hard rock mine assets in Canada, Australia, and Argentina. The company is currently producing spodumene and tantalum concentrate from its Mt Cattlin mine in Western Australia.
GXY is also progressing to develop its Argentina-located Sal de Vida project, which is located in the highly prospective lithium triangle and is presently the source of two-fifth of the world's total lithium production. The company's diversified portfolio also comprises the James Bay lithium pegmatite project located in Canada.
Pilbara Minerals Limited
Pilbara Minerals Limited (ASX:PLS) is one of Australia's leading pure-play lithium companies. PLS holds and operates the world's largest hard-rock lithium project - the Pilgangoora Project, located in Australia's Pilbara region.
The company is pursuing a growth and diversification plan to become a sustainable, low-cost and fully integrated lithium supplier in the coming months. PLS is positioned to become a major player in the lithium supply chain amid soaring demand for lithium globally.
DO READ: Which are the hot ASX-listed battery stocks?
Core Lithium Limited
Core Lithium Limited (ASX:CXO) is engaged in the development of lithium and diversified metals projects in world-class mining provinces. The company believes that it is well positioned to become one of the most capital-efficient and low-cost spodumene lithium producers of Australia.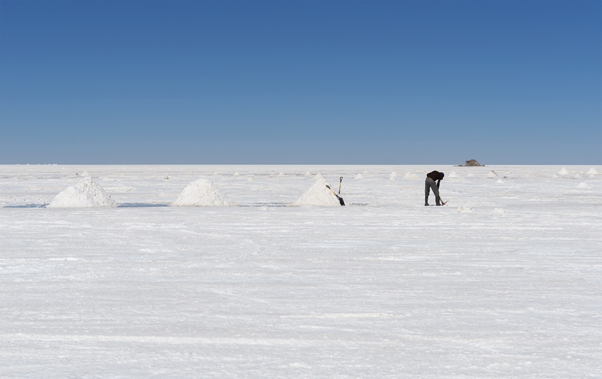 Source: © Lecocqsebastien | Megapixl.com
CXO holds and operates its flagship Finniss Lithium Project, located in the Northern Territory, Australia. The project has received the Federal government's Major Project Status and is one of the most capital-efficient lithium projects in the country.
Sayona Mining Limited
Sayona Mining Limited (ASX:SYA) is an emerging lithium producer that holds projects in Australia and Canada. SYA is exploring Hemi-style gold targets in Australia's Pilbara region.
Additionally, the company holds the Authier Lithium Project and Tansim Lithium Project in a partnership with American lithium developer Piedmont Lithium Inc. (ASX:PLL).
SYA and PLL have collaborated to acquire North American Lithium. Apart from this, SYA lithium projects are subjected to an earn-in contract with Altura Mining Limited (ASX:AJM).
Related Article: What are battery metals? Why is their demand growing?
Galan Lithium Limited
Galan Lithium Limited (ASX:GLN) is an ASX-listed lithium player, which is engaged in exploring lithium brines located in the highly prospective lithium triangle in Argentina.
GLN holds three projects – Candelas, Hombre Muerto West, and Greenbushes South Lithium Project.
Candelas has a maiden resource estimated at 685kt LCE. Hombre Muerto West comprises seven concessions with a maiden resource estimate, which delivered 1.1Mt of LCE for Pata Pila and Rana de Sal concessions. GLN's Greenbushes South Lithium Project spans over a total area of around 43 sq. km and is located near Greenbushes open-pit mining operations.