Summary

Pro Medicus' US subsidiary, Visage Imaging has signed AUD 14 million deal with University of Vermont that will last for eight years.
Pro Medicus purchased Visage Imaging in January 2009.
The deal will see Visage 7 Enterprise Imaging Platform to be introduced across UVM's six hospitals.
Healthcare informatics company Pro Medicus Limited (ASX:PME) reported on Thursday that Visage Imaging Inc, its wholly-owned U.S. subsidiary, has signed an eight-year contract worth AUD 14 million with The University of Vermont Health Network Inc.
Pro Medicus Limited is a provider of medical imaging software and services to healthcare organisations, hospitals and imaging centres all over the world. The company also provides a leading portfolio of RIS, PACS, Artificial Intelligence (AI), and e-health solutions, making it one of the most extensive end-to-end solutions in the healthcare imaging industry.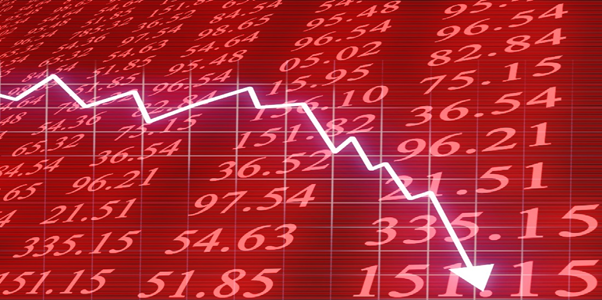 Source: © Argus456 | Megapixl.com
ALSO READ: Pro Medicus (ASX:PME) Enters In A 7-Year Deal With University Health System
What is the Visage 7?
Visage Imaging was purchased by the company in January 2009, transforming it into a multinational supplier of cutting-edge medical imaging solutions. The Visage 7 product suite is the cornerstone of an ultra-fast, scientifically rich, and highly scalable platform that can be used in both public and private cloud environments.
Interesting Read: Pro Medicus (ASX:PME) wins a 7-year A$31 Mn contract; shares remain muted
Insight into the deal
The Visage 7 Enterprise Imaging Platform will be implemented across UVM's six hospitals as part of the agreement, providing a single diagnostic imaging platform across the network based on a transactional licencing model. It will be completely implemented in the cloud replacing several legacy PACS.
Pro Medicus Ltd's academic institution presence in the United States will be expanded as a result of the agreement. The company intends to start the launch right away, with initial go-lives scheduled for the second half of the year.
Pro Medicus CEO, Dr Sam Huper said.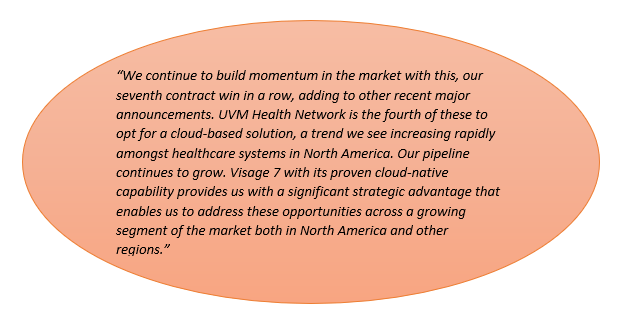 Do Read: Here's why Pro Medicus' (ASX:PME) co-founders sold 1 million shares each
Meanwhile, the stock PME ended a tad bit higher at AUD 41.150 per share, up 1.454%, with a market capitalisation at AUD 4.22 billion.
Other companies operating in the same space include Emyria limited (ASX:EMD) that ended 4.445% lower at AUD 0.215, Aroa Biosurgery Limited (ASX:ARX) closed 1.322% down at AUD 1.120, Chimeric Therapeutics Limited (ASX:CHM) ended at AUD 0.260.