Pursuit Minerals Limited (ASX:PUR) is grabbing limelight for its recent endeavours at the Warrior PGE-Ni-Cu project in Western Australia. The company has identified five highly prospective targets at the project through the preliminary airborne EM data collected from the Calingiri East exploration licence.
The five "late-time" EM conductors (~5,000m in combined strike length) are associated with magnetic anomalies interpreted to be due to mafic or ultramafic intrusive rocks, hosting PGE-Ni-Cu sulphide mineralisation at the Gonneville intrusion.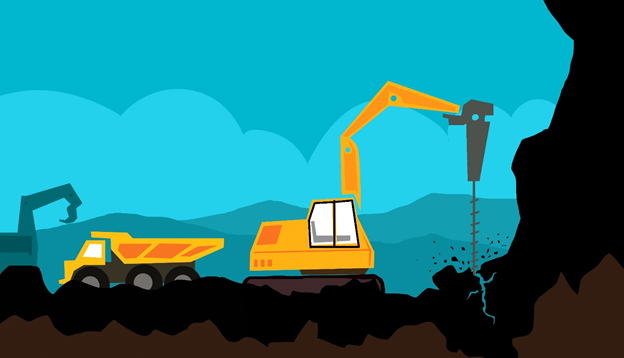 Copyright © Kalkine Media Pty Limited
Good Read: Why is Copper at a New Seven-Year High?
Survey Block Extended
In the wake of these targets, PUR now plans to extend the Calingiri East survey block and fly an additional 207 line/km of AEM data. Additionally, the Company has increased the first phase of the Warrior Project AEM survey to 1,922 line/kms with 406 line/km flown to date (as on 18 February 2021).

Also Read: ASX nickel stocks rally as underlying commodity clinches 52-week high
The western margin of the Archean Yilgarn Craton is highly prospective for platinum group elements and base metals like nickel and copper mainly associated with intrusive mafic to ultramafic rocks in the form of sulphide mineralisation.
The discovery of PGE-Ni-Cu mineralisation on Chalice Mining Limited's (ASX:CHN) Julimar Project was the first considerable discovery in the region. As per the Company, the prospective mafic-ultramafic intrusions hosting the CHN mineralisation are far more widespread throughout the western margin and appear to be present at Calingiri East.
Also, drilling of a discrete moving-loop electromagnetic anomaly associated with a high amplitude aeromagnetic anomaly led to the discovery of the mineralisation at the Gonneville mafic-ultramafic intrusion. The intrusion hosts the PGE-Ni-Cu mineralisation, which is highly conductive, thus delivering a considerable anomaly in the EM data.
Pursuit to Initiate Ground Follow-Up Programs
The warrior AEM survey is expected to be concluded by the end of this month, and PUR is likely to deliver fully processed AEM data by mid-April.
Post that, Pursuit would undertake a full interpretation of the AEM data to generate targets for ground EM follow-up, and these targets may entail ground EM surveys and/or soil geochemical survey.
Furthermore, the Company plans to test its highest priority PGE-Ni-Cu targets during Q2 or Q3 2021.
Stock Performance: PUR stock traded 12.244 per cent higher on 22 February 2021 (AEDT 12:21 PM) to trade at AUD 0.055. The company has a market capitalisation of AUD 38.24 million.