Source: Song_about_summer, Shutterstock
Summary

Cybersecurity garnered significant attention during the pandemic as the number of cyberattacks surged during the period.
With a rise in the number of scams, the demand for cybersecurity solutions witnessed a steep surge supporting the companies providing such services.
Tesserent Limited reported impressive revenue figures in 1H FY2021, driven by strategic acquisitions and improved BU cross-sales.
Senetas' reported 35% growth in group revenue, driven by product sales and revenue from maintenance.
Cybersecurity is an area that witnessed massive growth during the COVID-19 pandemic in 2020. As more and more individuals operated from remote locations, there was an increased risk of cyberattacks.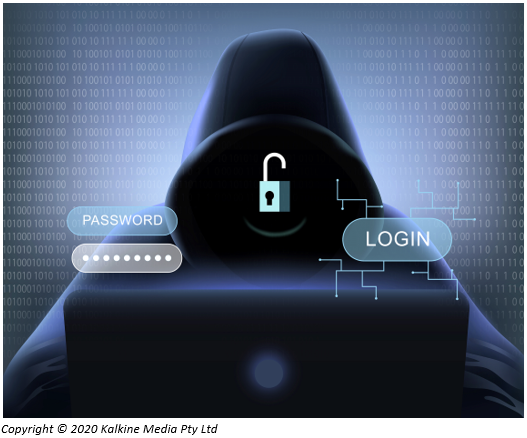 According to Scamwatch data released in February 2021, it received more than 6,120 scam reports and noted a loss of A$8,400,000 since the COVID-19 outbreak. With the rise in scams, the Australian government urged people to remain cautious. Individuals are requested to strengthen proof of identity protections to prevent cybercriminals from getting any unauthorised access to online information account.
During the pandemic, Australia saw cybercriminals using different ways to steal personal data and money from the people. On that front, Assistant Minister for Defence, the Hon Andrew Hastie MP, advised people about using Multi-factor authentication to prevent them from any cyberthreat.
INTERESTING READ: What can we expect in the cybersecurity space next year?
The surge in cyberattacks led to individuals and corporations seeking cybersecurity solutions to protect themselves from confidential data loss. This gave rise to considerable for Australian companies providing cybersecurity services across sectors.
With this backdrop, let us look at three ASX-listed technology stocks from the cybersecurity space.
Tesserent Limited (ASX:TNT)
Tesserent Limited, the provider of complete cybersecurity to enterprise, government, and critical infrastructure, witnessed a massive growth of 525% in its shares price last year.
On 11 March 2021, the Company released its 1H FY2021 results, achieving transformational business growth due to strategic acquisitions and improved BU cross-sales.
During the period, Tesserent reported a growth of 500% in its turnover to A$36.5 million compared to the previous corresponding period. The Company's operational EBITDA stood at A$2.9 million (1H FY2020: loss of A$1.7 million).
Acquisitions in 1H FY2021:
In 1H, TNT completed the following acquisitions:
Seer Security: Acquisition completed in August 2020.
Airloom: Acquisition accomplished in September 2020.
Ludus Cybersecurity: Acquisition completed in September 2020.
iQ3: Acquisition finalised in November 2020.
Copyright © 2021 Kalkine Media Pty Ltd.
TNT was included in All Ordinaries in the recent quarterly rebalance released by S&P Dow Jones Indices on 12 March 2021.
Whitehawk Limited (ASX:WHK)
Whitehawk Limited, the first online Cybersecurity Exchange, witnessed a massive growth of 757.143% is its share price over the last 12 months.
On 12 March 2021, the Company released its FY2020 results. During the period, WHK invoiced US$2.1 million, realising US$1.9 million accrued revenue for 2020 (twice that of 2019). It completed Phase 2 of the current deal with the US Department of Homeland Security CISA QSMO Cybersecurity Marketplace as a sub-contractor to Guidehouse for US$1.5 million - US$1.8 million in FY2021. Loss during the period declined by 34.2% to US$1.810 million.
Developments in FY2020:
In reply to an original collaboration with a Global Insurance Group & a Request for Quote, the Company is productising the WhiteHawk Cybersecurity Exchange as a customisable PAAS.
WHK is implementing the next phase of & scoping the 2021 Cyber Risk Program US$400,000 deal via a Global Consulting Firm. It is getting assistance from the Global Manufacturer.
Conducted due diligence to grow into an ESG Registered business.
WHK is strategically placed for continual growth in 2021 due to product and sales channel development and refinement since its inception.
Senetas Corporation Limited (ASX:SEN)
Senetas Corporation Limited is an IT security products and services business that focuses on high-speed data encryption safeguarding confidential data for government & industry.
In the last 12 months, the Company witnessed a growth of ~16% in its share price. In 1H FY2021, the Company reported a 35% growth in the Group revenue, driven by good growth across all areas.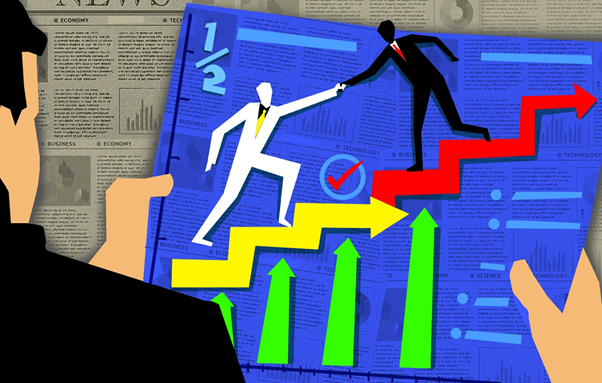 Copyright © 2020 Kalkine Media Pty Ltd.
Senetas segment operating revenue increased by 34% in product sales. Maintenance revenue also improved by more than 30%. The majority revenue of the Company realised from the Middle East and Europe region. The Middle East region generated more than 80% of the revenue, where sales to the government customer grew significantly.
SEN's 10Gbps and 1Gbps encryptors were the biggest drivers of income.
Net profit before tax for the Senetas business segment was A$3.5 million, up by more than 250% compared to the previous compared to pcp.
Do READ: 3 ASX Technology Stocks with a strong start to 2021
Stock Information (As of 15 March 2021)
Data Source: ASX Website