Highlights

NAB has changed its logo temporarily to JAB.
The aim is to promote vaccination among masses.
Australia is targeting 80% fully vaccinated population by mid-November.
National Australia Bank (ASX:NAB), one of the Australia's big four banks, has undergone a major logo change to encourage the uptake of vaccinations nationwide.
In a bid to help expedite vaccination in the country, the bank on Friday launched a marketing campaign and will change its logo from NAB to JAB.
As part of the plan, the campaign will be shown on TV commercials, billboards and online, as well as on signage at grounds for the remainder of the AFL finals series, the bank said.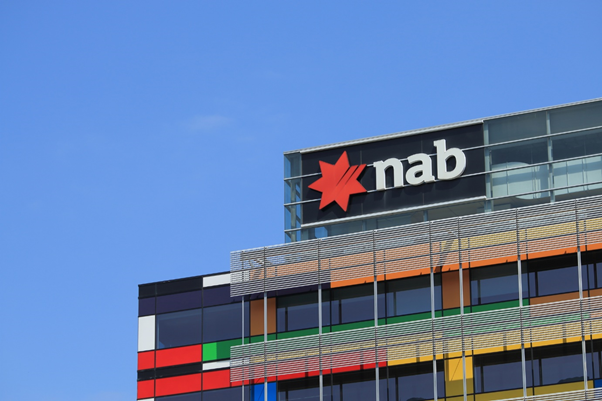 Representative Image. © Tktktk | Megapixl.com
"Getting as many Australians vaccinated is key to unlocking greater freedoms and protection for our customers, colleagues, and the community. And as Australia's leading business bank, we want to champion getting Australia back to business by delivering hope and optimism and supporting the community's vaccination push," NAB's Chief Operating Officer Les Matheson said, in a message to his colleagues at the bank.
Read: After ANZ and NAB, Australia's Commonwealth Bank announced AU$6 billion share buyback
NAB CEO Ross McEwan, who has been the vocal supporter of vaccination drive, called for the government to provide a detailed roadmap on how vaccinated residents would be allowed greater freedom once Australia hits its 80% vaccination target – a target, which according to the estimates is likely to be met by mid-November.
European nations have already implemented a vaccine pass – that allows vaccinated people to chill at restaurants, go to sporting events, major concerts and domestic travel.
As on date, Australia uses three vaccines to fight against the COVID-19 pandemic – Comirnaty by Pfizer, Vaxzevria by AstraZeneca, and Spikevax by Moderna. All three vaccines require every individual to take two jabs each.
Bottom line
To fight this unrelenting virus, it is very essential that all the stake holders within the country step up and do their part. Big corporates such as NAB, can make a difference in nudging people to take the vaccine. This drive would sit well with the company's social responsibility agenda.