Highlights

The Australian benchmark ASX 200 index declined 1.2% in broad-based sell-off.
All 11 sectors were bleeding in red, while materials declined the most due to fall in iron ore prices.
BHP, CSL, NIB Holdings, Woolworths, Deterra Royalties and Perpetual traded lower as stocks turned ex-dividend.
Health care group Polynovo topped the gainers' list, while malt supplier United Malt Group emerged as the top laggard.
Engineering services firm TEK-Ocean Group made a weak debut on the ASX today, falling 6% in opening deals.
The Australian share market remained under stress by Thursday afternoon as investors turned jittery ahead of trade balance and housing finance data for the month of July, slated to be announced today. The macro data follows the better-than-expected gross domestic product (GDP) figure released on Wednesday. The fall in commodity prices, especially iron ore and crude oil, as well as a swathe of ex-dividend stocks also dragged the market lower.
The ASX 200 was trading down by 75.60 points or 1% at 7,451.50, by lunch. Earlier today, the index opened lower and nosedived as much as 1.2% to hit a low of 7,437.20. 
Shares of BHP, CSL, NIB Holdings, Woolworths, Deterra Royalties and Perpetual were trading lower as these stocks turned ex-dividend today. Bucking the trend, Invocare, Clinuvel Pharma and Platinum Asset Management traded higher on their ex-dividend date.
The equity market witnessed a broad-based sharp sell-off as all 11 sectors were bleeding in red. The material sector was the worst performer with 2.80% loss, owing to a sslump in iron ore prices. The iron ore price dropped 6.7% to US$143.43 a tonne following contraction in manufacturing activity in China. Sector heavyweights – BHP Group (ASX:BHP), Rio Tinto (ASX:RIO), and Fortescue Metals (ASX:FMG) – were among the top losers.
ASX down 1%: Why share market is crashing today?
Among others, consumer staples and healthcare sectors were down over 1.5%, while utilities, A-REIT, telecom, industrial, financial and tech witnessed surge in selling activities.
The concerns over rising COVID-19 cases also left investors jittery. NSW reported 1,288 new local cases and seven deaths in the past 24 hours, while Victoria's case tally stood at 176. Meanwhile, New Zealand detected 49 new locally acquired cases, in the epicentre of Auckland, taking the total tally to 736 in this outbreak.
Top gainers and losers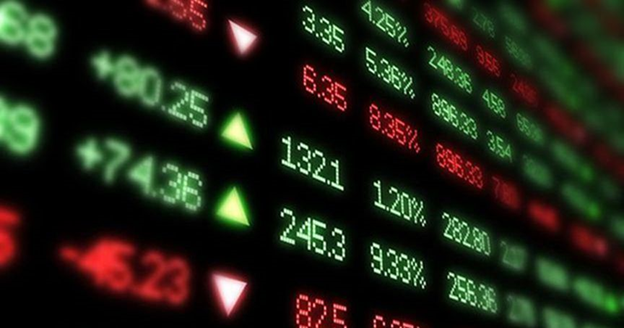 Image source: AshDesign, Shutterstock.com
The top loser on the benchmark index was malt supplier United Malt Group (ASX:UMG), the fourth largest commercial malt supplier globally, with a 7.4% loss. Some of the other worst performers were blue-chip miner BHP (ASX: BHP), royalty business Deterra Royalties (ASX:DRR), real estate firm Abacus Property (ASX: ABP), health insurer NIB Holdings (ASX: NHF).
Meanwhile, health care group Polynovo (ASX:PNV) topped the gainers' chart by rising 4.3%. Some of the other notable gainers were biopharma major Mesoblast (ASX: MSB), tech firm Nuix (ASX:NXL), pharma major Clinuvel Pharmaceuticals (ASX:CUV) and technical service provider ALS (ASX: ALQ).
Shares in news
Engineering services firm TEK-Ocean Group (ASX: T3K) made a weak debut on the ASX today, falling 6% in opening deals. The company commenced trading after successfully raising AU$6.6 million in its IPO at an issue price of 50 cents per share.
Travel retail outlet Flight Centre Travel Group's (ASX: FLT) shares dropped 0.5% following the signing of a corporate travel joint venture (JV) in Japan. The company has formed a JV with Tokyo-based NSF Engagement Corporation to launch its leading FCM travel management business in Japan, the world's fourth largest corporate travel market.
Shares of Senex Energy (ASX: SXY) traded flat after the company signed a gas sales agreement with Australian packaging and paper manufacturer Opal. The pact is for up to six years and up to 12 petajoules (PJ) of natural gas.
Shares of West Wits Mining (ASX: WWI) declined 9% even after the gold miner's Qala Shallows project delivered positive results supporting its progress to stage 1 of mine development. The project is located on the Kimberly Reef package in the Witwatersrand Basin, South Africa.
Shares of mineral explorer and mining company Navarre Minerals (ASX: NML) were trading flat following an ASX update. The company has commenced 4,000-metre diamond core drilling program on Nelson Line.
Matsa Resources (ASX: MAT) shares gained over 5% after the miner issued a Mineral Resource Estimate (MRE) update for its Fortitude Stage 2 mine.