Source: G-Stock Studio, Shutterstock
On Thursday, the market continued its gaining spree. The benchmark index ASX 200 has maintained yesterday's growth momentum. All sectors traded higher today, with Financial leading the gains, followed by Telecommunications, Materials, Consumer Discretionary, IT and others. Today, by lunchtime, the index added 74.50 points and traded at 7002.50, which increased by 1.08% on Wednesday's closure.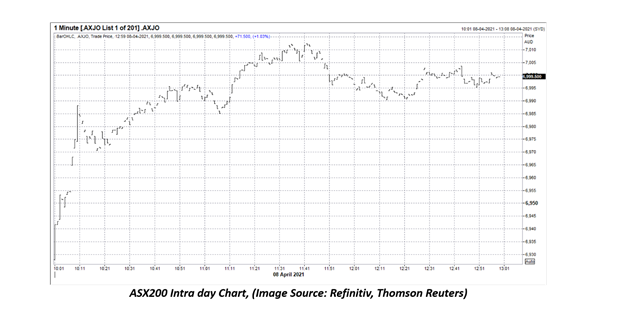 Unibail-Rodamco-Westfield (ASX:URW) from Real Estate is trading high today, and EML Payments Limited (ASX:EML), for second day in a row, is among the top gainers. Two stocks from the Financial space, AMP Limited and Insurance Australia Limited gained more than 3%.
Let's see what's latest in Australia
The Victorian government is highly committed to vaccine rollout. The government pledged to deliver 300,000 vaccine jabs by mid-May. Premier James Merlino has asked for more Commonwealth support help meet the target. Premier James also said that he is in the dark about vaccine rollout status and asked the federal government for more information.
Prime Minister Scott Morrison stated that states were given the vaccination distribution plan well in advance. However, the state and territory leaders complained about the short notice and lack of supply.
Prime Minister will also soon update on the AstraZeneca coronavirus vaccine safety concerns after European regulators raised alarm bell about the side effects causing blood clots in people who received the vaccine.
Meanwhile, in Queensland, there is still no new local cases, and the state has only recorded three new hotel quarantine cases. NSW also reported no new case. There has not been any community transfer of the virus in Victoria state. Victoria is also committed to increasing its vaccine distribution to the key elderly group. Also, the state is all set to push new national ventilation protocols for hotel quarantine at National Cabinet tomorrow.
A glance at other market highlights
10-year US Treasury yield moved higher yet remained lower than a 14-month high of 1.776% reached on March 30. The recent fall in yields helped the technology and communication services stocks lift up and perform well.
The US Dollar surged against other currencies. The dollar index raised by 0.148%. On the back of the economic optimism, the safe-haven gold's prices dipped. US gold futures settled at USD 1,741.6, a dip of 0.1%. Spot gold fell to USD 1,737.11 an ounce, a drop of 0.4%. However, crude oil prices increased but were held in check due to increasing gasoline inventories.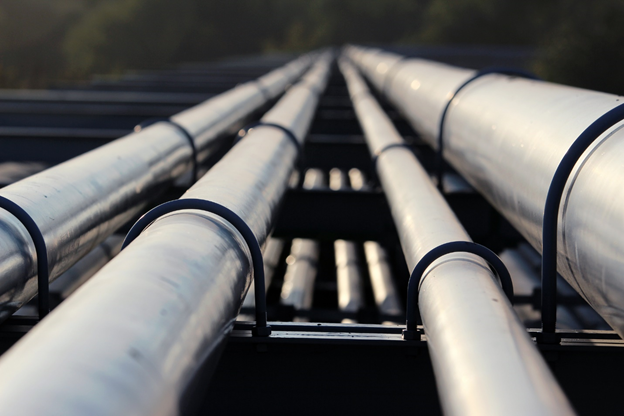 Image source: © Kodym | Megapixl.com
Brent settled at USD 63.16 a barrel, up by 0.67%. US crude settled at USD 59.77 per barrel, increased by 0.74%.
As per reports, the British companies are now more confident about the positive economic recovery outlook and seems ready for reduced pandemic induced restrictions in the future. These companies have started hiring and also offered higher pay to new employees.
The country is all set to open non-essential shops from next week, and restaurants will also restart outdoor services.
Stocks that are put on trading halt
Greenland Minerals Limited (ASX:GGG) is on a trading halt today. Maximus Resources Limited (ASX:MXR), BlackEarth Minerals NL (ASX:BEM), Kore Potash plc (ASX:KP2), Woomera Mining Limited (ASX:WML), ResApp Health Limited (ASX:RAP), Dreadnought Resources Ltd (ASX:DRE) are on trading halts pending announcement related to capital raising.