Highlights

Amid rising concerns for climate change, investors are demanding promising investment solutions with long-term growth.
Janus Henderson shall launch a new ETF offering significant opportunities for sustainable investing.
JHG delivered a solid long-term investment performance during the second quarter ended 30 June 2021.
Recently, there has been a rising awareness regarding sustainable investing, resulting in the shift towards a more sustainable global economy. This has further resulted in producing countless investment opportunities for investors as well as companies.
According to a report by the Intergovernmental Panel on Climate Change in August, the global temperatures could rise 1.5 degrees above pre-industrialised levels within 10 years. Moreover, it is believed that the shift away from fossil fuels can be a pivotal investment decision of the decade.
RELATED ARTICLE: ASX 200 To Rise After Fed Flags Taper Soon; Cochlear, NRW Holdings To Go Ex-Dividend
JHG introduces ESG fund
Amid the escalating demand for sustainable investing, leading global active asset manager Janus Henderson (ASX:JHG) shall introduce its environmental, social and governance (ESG) fund in Australia, as per media sources.
The fund has a three-decade record with assets worth billions and shall be available for Australian investors to have access to the investment vehicle.
Source: © Noipornpan | Megapixl.com
RELATED ARTICLE: What does 5G mean for the environment?
JHG believes that sustainable development, innovation and long-term compounding growth are strongly interlinked. Moreover, JHG seeks to invest in companies that have a positive impact on the environment and society while staying on the right side of disruption.
The fund manager utilises a triple-bottom line framework for selecting and analysing companies, taking into account the way companies make profits and affect people and the planet.
JHG's Q2 performance
JHG's long-term investment performance during the second quarter ended 30 June 2021 remained solid, with a 6% increase in assets under management (AUM) to US$427.6 billion. Moreover, 66% and 63% of AUM outpaced the related benchmarks on a three- and five-year basis, respectively, at the end of the quarter.
The solid performance was underpinned by the growth in assets on the back of positive markets and good investment performance. JHG also holds a robust balance sheet that empowers the Company to continue to make progress towards sustained organic growth.
RELATED ARTICLE: China's Evergrande fiasco: Could it spill over to Australia?
Sustainable investment opportunities
There are increasing anticipations for the potential long-term growth of such investment opportunities, which make it compelling for investors. Moreover, fund managers are working to introduce sustainable funds as investors demand promising investment solutions with long-term growth.
Besides this, investors are also on the lookout for investments that contribute to making the world a better place. Investors are looking to attain dual objectives at the same time, i.e., generating strong returns and contributing towards a better world.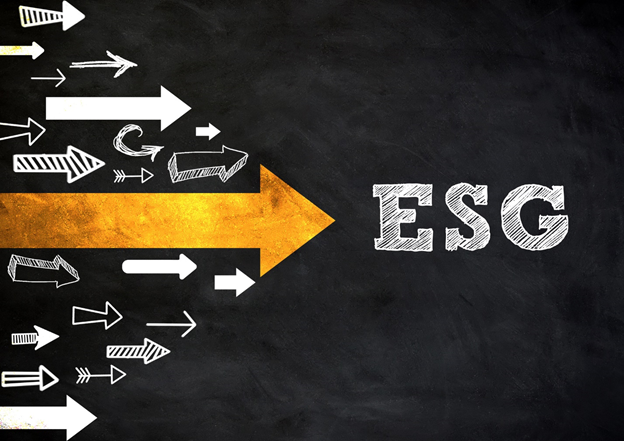 Source: © Waingro | Megapixl.com
RELATED ARTICLE: Here's how Evergrande's financial crisis is affecting ASX miners
JHG believes that in light of potential consequences due to climate change, urgent actions are required. Moreover, natural resources companies can play a vital role in assisting the production and advancement of renewable, low-carbon energy sources.
Bottom Line
Opportunities presented by the sustainability sector are not limited to renewable energy only and hold a central position in the shift to zero carbon. It is believed that identifying resources companies contributing to decarbonisation suggest potential to be an attractive long-term outlook for the investment space.