Summary

Amazon might be preparing to launch its own digital currency, although there hasn't been any official word from the company.
Amazon's newly announced CEO, Andy Jassy, was previously heading Amazon Web services, which offers blockchain services.
Before Amazon, Facebook had also announced its digital currency Libra which was later rebranded to Diem.
Global retail giant Amazon may very well be preparing to step into the cryptocurrency world with the launch of its own digital currency. Although, there hasn't been any official word from Amazon, but recent job postings by the company suggest that something related to digital payments is brewing up.
A recent hiring requirement for a Software Development Manager – Digital and Emerging Payments by Amazon, states that the company intends to "launch a new payment product" and would start off with Mexico as its first country for the launch. It also states that the product will enable customers to convert their fiat currency into digital currency, which then can be used for Amazon's online services including shopping or paying for its video streaming service Amazon Prime.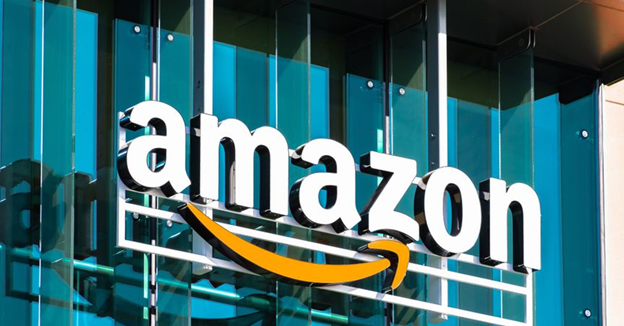 Image Source: Sundry Photography, Shutterstock.com
It is still unclear whether the anticipated digital currency currently under development will tie in with the existing Amazon Coins project, which allows Amazon customers to save on purchases made via Amazon Kindle and Fire devices.
The details on this new cryptocurrency project remain scant as Amazon is yet to make a public statement regarding the development. However, it is expected that the current plans are not likely to be on a grand scale and that Amazon's digital currency will be made to operate exclusively within the ecosystem of Amazon and maybe within only a small selection of other open markets.
New CEO is also interested in Blockchain
In addition to these new hiring requests for digital payments products, Amazon has appointed a new CEO, Andy Jassy, who will be replacing the company's current CEO, Jeff Bezos.
Andy Jassy was previously heading Amazon Web Services (AWS), a division of Amazon that is responsible for handling Amazon's enterprise blockchain offerings. The most prominent service offered from the division was 2018's Amazon Managed Blockchain, which enabled other companies to deploy popular blockchains like Hyperledger Fabric and Ethereum.
However, amazon's clients largely use Amazon Web Services and related enterprise blockchain services for the purpose of data management, not to undertake transactions related to cryptocurrencies. As such, Andy Jassy's contribution in Amazon's AWS blockchain efforts might be taken as a hint of company's plans to embrace cryptocurrency ecosystem further down the road.
Nevertheless, Jassy has alluded that there is an immense scope for Amazon's clients to step up their blockchain operations and take AWS services beyond their current applications. Back in 2017, in a conference, he stated "We are very intrigued by what customers are ultimately going to do there."
Read More: What is blockchain technology? Why is there an unbelievable hype?
Ethereum launched on Amazon-Managed Blockchain
In March 2021, Amazon Web Services announced that it had made Ethereum available on its Amazon-Managed Blockchain. Ethereum is a popular decentralised blockchain technology which creates a peer-to-peer network, allowing participants to transact without the need of a central authority.
Image source: Representative Image. © Yur4you | Megapixl.com
Ethereum enables popular use cases such as decentralised finance (DeFi), which is a network of financial applications built on top of blockchain networks. With Amazon developing deep infrastructure based on Ethereum network, it can be assumed that its new digital currency would also be built upon Ethereum platform.
Amazon purchases cryptocurrency domains
In what adds weight to the rumours of its new digital currency, the e-commerce giant had also bought three cryptocurrency domains during the end of 2017, according to trade publication DomainNameWire. The three new cryptocurrency domains that Amazon had bought are Amazon Cryptocurrencies, Amazon Cryptocurrency and Amazon Ethereum. Earlier, the company also registered a domain named Amazon Bitcoin.
Other giants betting big on digital currency
However, Amazon is not the first tech company planning to launch its own currency. Earlier, Facebook had announced its cryptocurrency project, named Libra. In December 2020, the project was rebranded as Diem.
Facebook plans to launch a single digital coin backed one-for-one by the US dollar (also known as stablecoin). However, Diem is somewhat different from other cryptocurrencies in the sense that it is not meant to rely on cryptocurrency mining for validation of a transaction. Instead, only the members of Diem Association will be able to process transactions via the permitted blockchain.
The rumours that Amazon may be about to launch its proprietary digital currency came a few days after Tesla, the largest automaker, announced that it had bought US$1.5 billion worth of Bitcoin.
Read More: Ethereum Crosses $3K-Mark To Hit All-Time High. What Next?