Despite being one of most volatile sectors, the oil and gas industry is considered to be highly lucrative for the purpose of investment. It provides the investors with a wide range of options and they can put their money into upstream companies, refinery or downstream companies, ETFs, service provider companies and many more.
But before digging further, lets us get acquainted with the 3 segments of Oil and Gas sector.
Upstream:- It comprises the companies that are involved in the exploration and production of fossil fuels. Companies like BP, Exxon Mobil, Chevron, Santos are upstream companies.
Then there are companies like Baker Hughes, Weatherford, Schlumberger which are known as service providers. They provide specialised services like cement job, wire-line logging, fracking and other related services.
Midstream:- Midstream involves the transportation i.e. the pipeline segment of the industry. Pipeline transportation of oil and particularly the natural gas is the cheapest mode of transporting fuel. West-East Gas pipeline (8,707 KM), Trans-Alaska pipeline (1,287 KM) are some of the examples.
Downstream:- Refiners and retailers come under this category. Oil and gas giants like BP and Exxon Mobil have vertically integrated and are active in the downstream sector also.
Read More: New COVID-19 Mutation Fears Hit Crude Oil Prices Once Again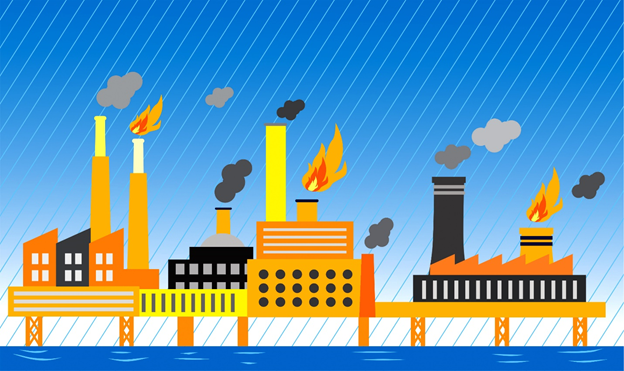 Image Source - ©Kalkine Group 2020
Now that we are a little bit familiar with the sector, let us understand few points we need to keep in mind before making investment decisions in the oil and gas industry.
Oil spillage
The infamous Gulf of Mexico oil spillage cost BP more than US$20 billion in penalties for environmental damages. The total clean-up cost up to 2018 was estimated at around US$ 65 billion. BP had to sell many assets worldwide to pay for the penalties. hence, the risks related to the oil & gas business needs to be evaluated properly. Also, one must take into account the increasing popularity of Environmental, Social, and Governance (ESG) around the globe.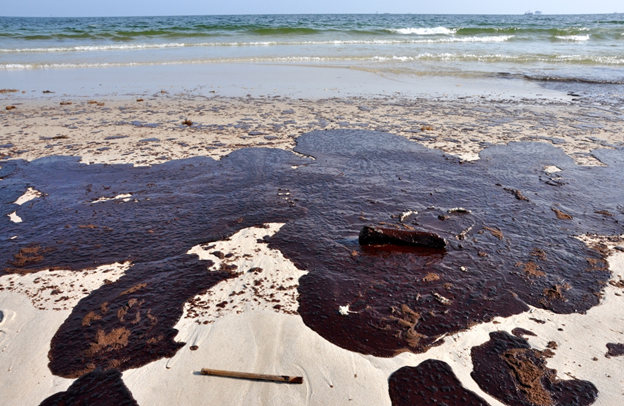 Damaged Shore after the spillage (Image Source: MegapixelTM )
Volatility of the Market
Crude oil prices are very sensitive and volatile to market conditions. The prices during the lockdown fell below US$20 per barrel due to the fear of absence of demand. The future prices turned negative for the first time in history.
Also, the disturbances and conflict in the Middle East countries influence crude prices the most. So, the investors need to keep a tab on all sorts of news associated with the oil and gas sector.
Also, it is important to note that natural gas or LNG prices are not as much volatile as the crude oil prices. Many countries like India and China are promoting natural gas in place of gasoline and diesel in their respective countries. Natural gas is expected to replace coal-based power plants as it can be used a raw material for the future fuel, Hydrogen.
Interesting Read: Crude at Crossroads After Surpassing USD 50 Hurdle
Upstream sector involves exploration & production of Hydrocarbon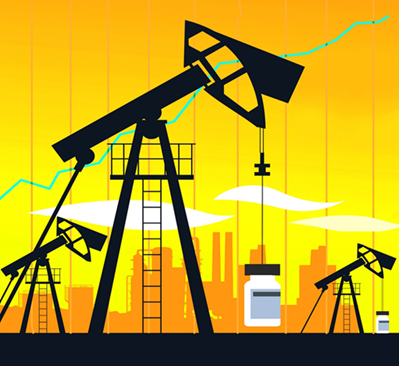 Image Source - ©Kalkine Group 2020
Choose the sector based on the risk appetite
As discussed at the beginning of the article, investors should choose the sector based on their risk appetite. The upstream is at highest risk index but also gives the highest return and better than most of the other industries. While the downstream and midstream do not get affected by geopolitical factors much. If crude is costlier, they will buy it at a higher price and add some refinery margin and sell to the retail customers.
The refiners get better refinery margin when prices are relatively lower. In a higher price environment, they have to lower their refinery margin to keep the prices in check.
Similarly, the pipeline sector is least prone to external factors. Once the hydrocarbons start flowing inside their pipelines, they get paid irrespective of the volumes flowed.
Most of the investment opportunities come with a certain degree of risk and it is the risk appetite of the investors that helps them choose their preferred option of investments.
High Returns
Oil and gas sector is a highly capital extensive sector. A deep offshore project typically costs around billions of dollars. A particular project may take several years of time, from its inception to commercial production.
In a favourable crude oil market, the capital investment can churn out 2-3 times of return within a very small span of time. With high returns come high risks and this adage stands correct 100 per cent for the oil industry.