Summary

Joe Biden's presidential triumph has boosted the sentiments of green energy companies given his massive US$1.7-trillion clean energy plan.
Power generation player Genex Power recently entered into Kidston Stage-3 Wind Project.
Solar energy company ClearVue Technologies aims to hit the US and European markets and recently appointed a CEO for the EU region.
Magnis Energy Technologies' partner, C4V was selected for a US government-funded project to deliver Li-ion batteries.
Joe Biden's US presidential triumph has brought green energy into the limelight. The US President is working on a US$1.7-trillion clean energy plan for the next ten years as part of his mission to make the US carbon neutral by 2050. Mr Biden wants to invest in infrastructure that doesn't harm the atmosphere. He also urges other nations to take part in his mission to make the world a sustainable place to live.
Biden's mission was clear with actions taken on the very first day after assuming charge. The President promised the nation to rejoin Paris Agreement again. Additionally, he rescinded the Keystone XL oil pipeline license and temporarily suspended Arctic National Wildlife Refuge leasing activities.
Biden's green energy revolution plan will affect the global scenario and boost companies' confidence in this sector. Let us look at some small cap, ASX-listed on the ASX to know how they are impacted by Biden's plan.
Genex Power Ltd (ASX:GNX)
Genex Power Limited is a power generation company intended to build renewable energy storage and generation portfolio across Australia. The Company's Kidston Clean Energy Hub is working to integrate solar with hydropower.
Genex published its December quarter report on 28 January 2021 stating that the management delivered positive Final Investment Decision for the Kidston project. The Company owns 50MW Jemalong Solar Project, 50MW Kidston Solar Project, and 250MW Kidston Pumped Storage Hydro Project.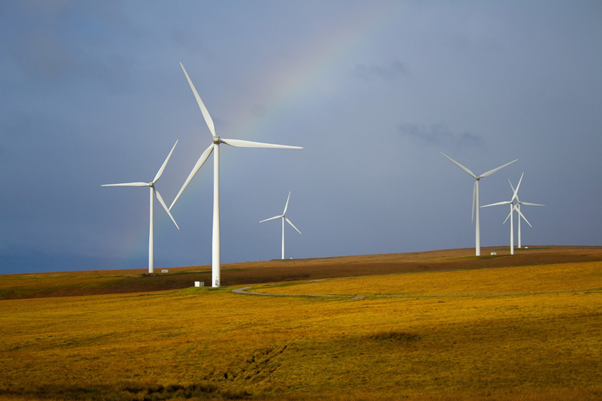 GNX and J-POWER signed a Development Funding Agreement for the Kidston Stage-3 Wind Project. Additionally, a 50MWh Bouldercombe large-scale Battery Energy Storage Project is expected to complete soon.
Besides, the Company reported a strong cash balance of A$41 million at the quarter ending on 31 December 2020. The stocks of GNX last traded at A$0.255 on 28 January 2021.
ClearVue Technologies Ltd (ASX:CPV)
ClearVue Technologies Ltd is an Australian solar energy solution provider, focused on building Integrated Photovoltaic sector. The Company has a patented glass technology to preserve glass transparency while generating electricity to make energy-efficient windows.
Good Read: Three ASX stocks to watch in the wake of Biden's Green Energy push
CPV is targeting Tier 1 territories of the US and Northern Europe. The Company recently appointed Mr Dieter Moor as the European CEO effective 1 May 2021.
ClearVue also affirmed on 27 November 2020 that it had received the first request for a pilot project at prominent winery Fujisan Winery at Mt Fuji's base in Japan.
Architects rendering showing anticipated deployment of ClearVue PV IGUs (Source: CPV ASX Update, 27 November 2020)
Apart from that, the Company completed Installation of ClearVue PV IGU glazing at Murdoch University in Western Australia to increase awareness of its products' role in food security and agriculture.
CPV shares last traded at A$0.280 on 28 January 2021.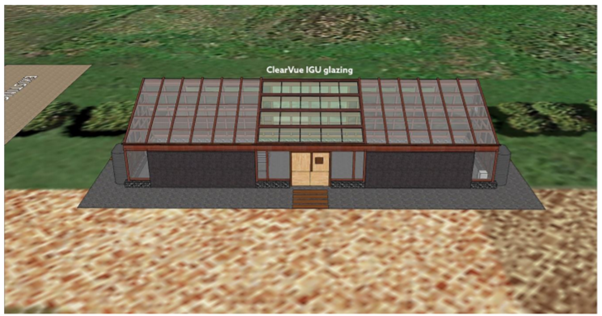 Photographs of commencement of glazing onto ClearVue greenhouse (Source: CPV ASX Update, dated 14 January 2021)
Magnis Energy Technologies (ASX:MNS)
Magnis Energy Technologies Limited is a leading producer of Lithium-Ion-battery (LIB) cells. The company also holds graphite holdings in Tanzania. The Company is indulged in exploration, mining, and development of graphite flakes for various industrial applications. MNS also owns gigafactories of LIB cells intended for the development of New York and Townsville.
The Company reported on 5 January 2021 that its partner, Charge CCCV (C4V) was selected to supply LIBs to the US government's energy funded project. In November, the Company had signed a tripartite MoU with Fletcher International Exports and the University of Newcastle for a pilot project to integrate the big battery into a meat processing facility.
Source: MNS ASX Update, dated 27 November 2020
The Company's partner, C4V, also developed Extra Fast Charge technology that yielded a potential game-changer for EV batteries.
MNS shares traded at A$0.375, up by 50 per cent, on 28 January 2021.