Source: kowalskichal, Shutterstock
Summary

Copper is trading at record high levels since mid-February amid robust demand and supply constraints.
The world's copper miners are capitalising on surging prices of the red metal amid ongoing commodity supercycle.
Rio has a strong copper portfolio of copper projects in Chile, Mongolia, and the US, which is boosting the miner's stock.
Copper prices are trading above US$4.0 per pound since the start of the third week of February, a level last seen in August 2011. The current price rally is fuelled by supply disruptions from South American mines and robust demand from China's largest importer.
The new wave of coronavirus in Chile, the top producer of copper in the world, has forced the country to lock its boundaries, creating additional supply concerns. The arrival of peak consumption season and a better-than-expected US economic recovery powered by US President's Joe Biden US$2.0 trillion infrastructure plan has also lifted the prices to play around record levels.
With widely believed commodity supercycle on the swing, the surging copper prices drove worldwide copper stocks including ASX-listed Rio Tinto (ASX: RIO), BHP Group (ASX: BHP), OZ Minerals (ASX: OZL), Sandfire Resources (ASX: SFR), Castillo Copper (ASX: CCZ), Aeris Resources (ASX: AIS) etc.
However, China's commitment to curb carbon emission as part of the country's goal to reach a net-zero emission level by 2060 may put weight on the prices of red metal and reduce the earnings of copper miners.
Must Read: How is Rio Tinto progressing? A snapshot of latest developments
Rio's Robust Copper Portfolio:
Copyright © 2020 Kalkine Media Pty Ltd
Rio has three copper projects located in the US, Mongolia, and Chile. The mining giant extracted 527.9 thousand tonnes of mined copper in 2020, whereas the total refined copper production for the year was 155 thousand tonnes.
Rio's Resolution copper project located in Arizona, USA, is the world's largest underdeveloped copper project. The project has the capacity to fulfil the annual copper demand of 25 per cent of Americans.
Foreseeing the robust outlook for the red metal, the miner targets to produce 500kt-550kt of mined copper and 210kt-250kt of refined copper in 2021. An increase in inclination towards renewables, better industrial growth and urbanisation are some of the leading factors forcing the copper miners to lift their guidance.
Total Shareholder Return: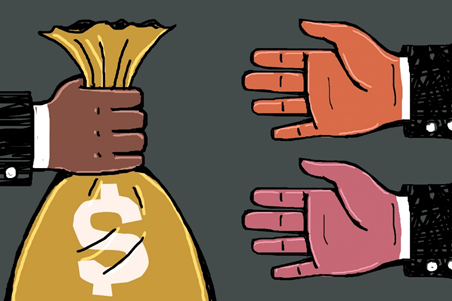 Copyright © 2021 Kalkine Media Pty Ltd
Driven by the commodity supercycle, the company maximised the total shareholders' return (TSR) by providing 110.1 per cent TSR in 2020, the highest over the preceding five years. A surge in commodity prices primarily steered TSR performance over the past five years.
In addition to that, the miner is expected to pay a fully franked final dividend of US$5.17 per share to the shareholders on 15 April 2021.