Summary

Vulcan Energy (ASX:VUL) strikes a deal with LG Energy Solution
Recce Pharma (ASX:RCE) jumps after positive drug update
humm group (ASX:HUM) rises as Q4 net profit more than doubles
The S&P/ASX200 closed lower Monday, dropping 62.10 points or 0.85% to 7,286.00 and crossing below its 20-day moving average. The index has lost 0.65% for the last five days but sits 1.62% below its 52-week high.
The sectors ended mixed. 7 out of 11 sectors were lower along with the S&P/ASX 200 Index. Health Care was the best performing sector, gaining 1.62% and 1.48% for the past five days.
Now let us look at some of the stocks that made news today because of various reasons.
Douugh (ASX:DOU) launches native Android app to US consumers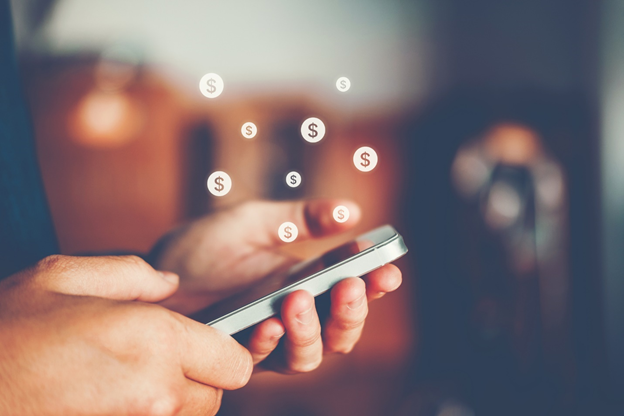 Image: © Joykid9940 | Megapixl.com
The fin-tech firm operating in the US, Douugh Limited (ASX:DOU), has announced on Monday the launch of its native Android app in the Google Play store, expanding its distribution.
The statement from the financial wellness banking app read that as per the recent share report from Statista, Android now accounts for 45.99% of the mobile OS market in the US and iOS accounting for 53.66%.
The stock DOU closed 5.263% strong at AU$0.100 per share today.
AnteoTech (ASX:ADO) signs key South-East Asian distribution agreement for EuGeni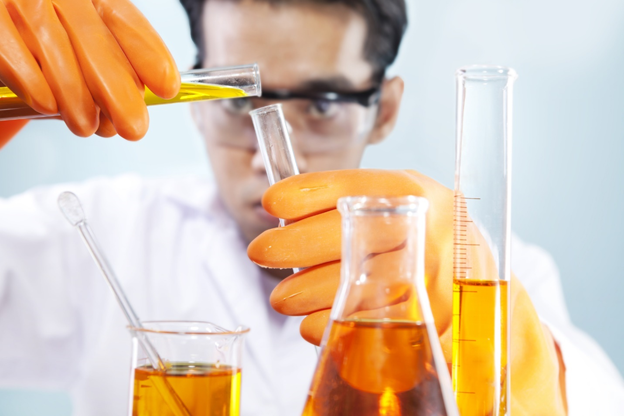 Image: © Ximagination | Megapixl.com
Surface chemistry firm AnteoTech Ltd (ASX: ADO) announced on 19 July 2021 that it has signed a Distribution Agreement with Biomed Global Sdn. Bhd (Biomed) and its subsidiaries for the distribution of the EuGeni Reader platform and SARS-CoV-2 Antigen Rapid Diagnostic Test (RDT).
Founded over 20 years ago, Biomed provides innovative technologies in the clinical diagnostics and life science research sector.
Biomed as the authorised representative, distributor and importer for the territories in which they have been appointed, will be responsible for executing the necessary registration to the local medical device authorities to enable sales of the EuGeni reader and tests. AnteoTech will support Biomed with the relevant documentation and data required.
Key terms of the Agreement:
The Agreement is for exclusive sales into Malaysia, Singapore, Indonesia, Vietnam, Thailand, Myanmar.
It is for initial one year, extendable by an additional two years on mutual agreement.
AnteoTech and Biomed will work together to assess each tender opportunity on a case-by-case basis.
The stock ADO traded last at AU$0.230 per share.
Perenti (ASX:PRN) awarded new $280m contract at Iduapriem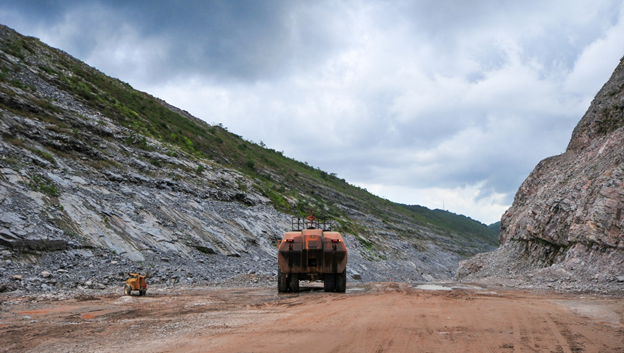 © Demerzel21 | Megapixl.com
Perenti Global Limited (ASX:PRN), the global mining group, announced that its joint venture, AMAX has been awarded a new AU$470 million (100% share), five-year contract at AngloGold Ashanti's Iduapriem gold mine, located in western part of Ghana.
AMAX is a joint venture between PRN's surface mining business in Africa, African Mining Services (AMS), and a leading Ghanaian mining services company. The contract will work as a 60:40 joint venture agreement. The contract will start with immediate effect.
The winning of quality projects with robust financial and commercial disciplines is a key strategic initiative in PRN's 2025 Group Strategy.
Under this contract, PRN expects to continue to support local businesses that are important suppliers to PRN operations. The joint venture also expects to employ more locals from surrounding regions and Ghana.
PRN shares closed 2.890% up at AU$0.890 per share on the ASX.
IntelliHR (ASX:IHR) reports record-breaking Q4FY21, shares surge more than 6%
Image Source: © Rastudio | Megapixl.com
intelliHR Limited (ASX:IHR), the HR software provider, reported continued global growth acceleration. It reported a record Q4, exceeding AU$1 million in the new contracting business for the first time. It is a 236% increase y-o-y. New contracts include AU$736,469 of new annual recurring revenue and AU$271,380 in professional services. Q4 Invoice generation also set a record at AU$1.246 million; a 165% increase y-o-y.
FY21 has thus become the most successful year in IHR's history. The contracted subscription revenue has grown by AU$1.92 million, a 178% gain Y-o-y. The FY21 growth is backed by strong and reliable leads and sales. In Q4, IHR added a record number of 41 customers.
IHR has also increased investment in building global sales and support capabilities in NZ, UK, Canada, and the US. In return has obtained global contracts contributing 56% of ARR added during FY21. In addition, it has helped accelerate growth for FY22 and beyond. IHR is presently working to progress emerging Reseller technology partnerships, upscaling sales channel offerings.
IHR shares ended today's session at AU$0.220 per share.
humm group (ASX:HUM) rises as Q4 net profit more than doubles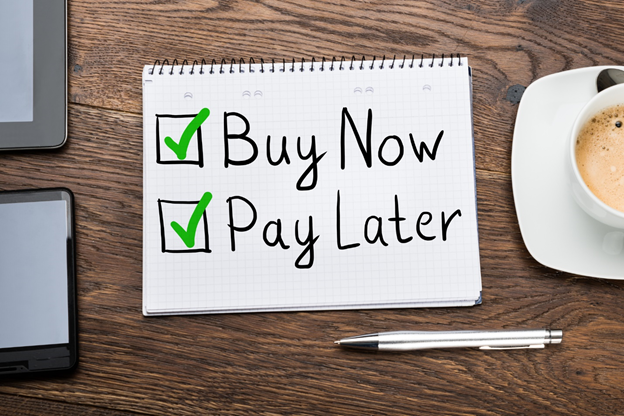 Image: © Andreypopov | Megapixl.com
Buy-now-pay-later firm humm Group Limited (ASX:HUM) gained as much as 8.163% to close at AU$1.060 per share on Monday.
HUM posted Q421 unaudited cash net profit after tax of about AU$68.4 million, up 121.1% y/y.
The transaction volume AU$774.9 million, up 57.3%. Total customers 2.7 million, as of 30 June, up 19.7%.
The Company has appointed Adrian Fisk as CFO in place of Jason Murray.
Empired (ASX:EPD) hits record high on Capgemini's $172.5 million bid
IT services provider Empired Ltd (ASX:EPD) surged 60.4% to a record AU$1.315 after Capgemini agreed to buy the software Company.
Capgemini's local unit will pay up to AU$233 million at AU$1.35 a share.
As per the Company, the deal is unanimously backed by the board; CEO Russell Baskerville, who owns 5.8% of EPD, will vote in its favour.
The shares have logged their sharpest rise ever.
Capgemini stated the deal will strengthen its regional capabilities in cloud and data.
The stock closed 59.146% up at AU$1.305 per share on Monday.
Australia's Valmec (ASX:VMX) hits over 10-yr high on $38.49 million buyout offer
Shares of Valmec Limited (ASX:VMX) rose as much as 28.1% to AU$0.410, hitting highest since 17 February 2011.
The energy and infrastructure services firm has received a AU$0.413 per share conditional cash takeover offer from global multi-services provider, Altrad Australia Pty Ltd worth AU$52 million.
The offer is at a 29.1% premium to Valmec's last closing price of AU$0.32 per share on 16 July 2021.
The Company stated both parties have entered into a Scheme Implementation Deed, under which Altrad intends to acquire Valmec by way of a Scheme of Arrangement.
Valmec's board recommends shareholders accept the offer.
The stock has posted its biggest intraday gain since 12 May 2020.
The stock is up 38.2% YTD as of the last close and was 25% higher at AU$0.400 per share towards the end of the day.
Recce Pharma (ASX:RCE) jumps after positive drug update
Shares of Recce Pharmaceuticals Ltd (ASX:RCE) rose as much as 8.2% to AU$0.99 per share today.
The Company said its RECCE 327 antibiotic shows reduction, within 24 hours, in the count of two bacterial strains that cause "flesh-eating" disease.
RCE stock is among top percentage gainers on the ASX All-Ordinaries index AORD.
Over 600,000 shares have been traded, nearly 3 times the 30-day trading average.
The stock has seen its busiest trading day in nearly three weeks and closed 5.494% up at AU$0.960 per share.
Vulcan Energy (ASX:VUL) strikes a deal with LG Energy Solution
Image: © Jasonbennee | Megapixl.com
Lithium producer Vulcan Energy Resources Limited (ASX:VUL) shared on Monday that it has signed a lithium hydroxide offtake term sheet agreement with LG Energy Solution (LGES).
As per the Company statement, LGES is the largest producer of lithium-ion batteries for electric vehicles in the world and supplies its products to top global OEMs.
Key highlights:
The Agreement is for an initial five-year term which can be extended by a further five years.
In the first year of the supply term, LGES will be buying 5,000 metric tonnes of battery grade lithium hydroxide. This will take up the production to 10,000 metric tonnes per year in the upcoming years of the supply term.
Pricing will be based on market prices for lithium hydroxide.
It should be underlined that Vulcan is trying to become the world's first lithium producer with zero greenhouse gas emanations.
The shares of the stock VUL closed 2.787% lower at AU$9.070 per share today.