Summary

iCar Asia shares jumped 53.3% to hit an intraday high of 46 Australian cents on Tuesday.
Youfoodz shares rallied 80% on receiving a takeover bid from Hellofresh SE.
Nearmap shares surged 17.38% on strong preliminary results for FY21.
The share price of WAM Leaders climbed 0.6% on strong performance in FY21.
Fintech firm Plenti shares rose nearly 19% on strong earnings in June quarter.
Australian shares continued gaining momentum for the second straight session on Tuesday, tracking firm cues from Wall Street, with lower interest rates in China also boosting market sentiment. The market witnessed broad-based buying, with ten of eleven sectoral indices trading in the green, led by tech stocks.
Among the heavyweights, aerial imagery technology and location data company Nearmap was the top gainer on the ASX. Some of the other top performers of the day include iCar Asia, Youfoodz, WAM Leaders and Plenti Group.
iCar Asia receives AU$243M takeover bid from Carsome
Image: © Boarding1now | Megapixl.com
The share price of iCar Asia (ASX: ICQ) jumped 53.3% to hit an intraday high of 46 Australian cents after the online automobile trading company received a non-binding acquisition proposal from its rival Carsome. Based in Singapore, Carsome operates an integrated automotive e-commerce platform across Malaysia, Indonesia, Thailand and Singapore.
As per the proposal, Carsome would acquire all the equity shares of iCar that Carsome and its associates do not already own for 55 cents per share. Last year in October 2020, US auto giant Autohome Inc had offered a 50 cents per share takeover bid.
Besides, Carsome Group has also entered into agreements to acquire a 19.9% stake in iCar from Catcha Group and one of its subsidiaries in exchange for Carsome shares. The acquisition of iCar shares under the sale agreement and the joint bid is subject to requisite regulatory approval.
Youfoodz gets a takeover offer from HelloFresh
Image: © Daniel127001 | Megapixl.com
Youfoodz (ASX: YFZ) shares rallied as much as 80% to 92 cents after the readymade meal company entered into a scheme implementation deed with Hellofresh SE, to be acquired by way of a scheme of arrangement.
Hellofresh has proposed to acquire 100% stake in Youfoodz for 93 cents per share in cash by way of a scheme of arrangement. The bid price represents a premium of 82% to the last closing price of 51 cents per share and a 109% premium to the one-month volume weighted average price (VWAP) of 44 cents.
The company said that its board has unanimously recommends its shareholders to vote in favour of the scheme in the absence of a superior proposal. RGT Capital, a holder of 57.4% of Youfoodz shares, has confirmed to vote in favour of the deal.
Nearmap's FY21 results exceed upgraded guidance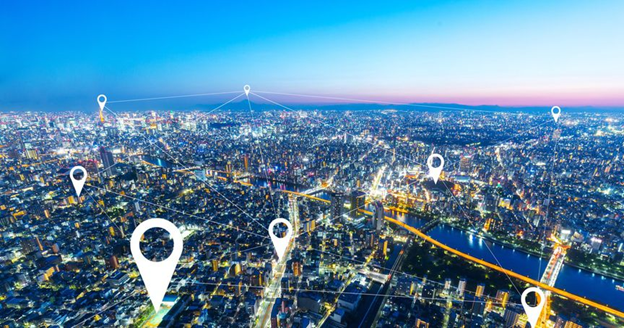 Image source: Megapixl.com
Shares of Nearmap Ltd (ASX:NEA) surged 17.38% to touch an intraday high of AU$2.33 after aerial imagery technology and location data company announced its unaudited preliminary results for the year ended 30 June 2021 (FY21). The preliminary results exceeded its most recently upgraded guidance on the back of record growth in the North American portfolio.
The Mid Market Pulse || ASX Gains 0.6% On Tech Boost; Nearmap Surges 13%
In June 2021, the tech company posted a 26% growth in group Annual Contract Value (ACV), compared to June 2020. Incremental ACV from its North American portfolio witnessed a growth of 39% on 30 June 2020.
Besides, the company also informed that a prototype of HyperCamera3, its next-gen proprietary camera system, has been tested on a flight. The test represents a significant technological breakthrough for NEA. As per NEA, the commercial rollout of the HyperCamera3 is on track for FY22.
WAM Leaders Reports Record Earnings in FY21
Image source: wutzkohphoto, Shutterstock.com
Shares of WAM Leaders Limited (ASX: WLE) surged as much as 0.6% to AU$1.57 on strong performance in FY21. The investment company has reported a record operating profit before tax of AU$318.1 million and an operating profit after tax of AU$228.9 for the full financial year FY21.
The company had posted operating loss before tax of AU$1.2 million in FY20, while operating profit after tax stood at AU$5.3 million in the last fiscal.
WAM Leaders has also announced a fully franked full year dividend of 7 cents per share on Monday's closing share price of AU$1.565 per share. Additionally, the company has offered its shareholders an opportunity to increase their stake in the company with the announcement of a pro-rata non-renounceable Entitlement Offer at an issue price of AU$1.44 per new share. The shares are offered at an 8% discount to the 12 July closing share price of $1.565 per share and equal to the Company's pre-tax net tangible asset (NTA) backing of $1.44 per share, as of 30 June 2021.
Plenti Group reports strong earnings in the June quarter
Image source: © Jirsak | Megapixl.com
Fintech firm Plenti Group (ASX: PLT) shares rose nearly 19% to AU$1.605 after the company delivered strong earnings in June quarter, supported by record quarterly and monthly loan originations.
The company recorded loan originations of AU$216.4 million in Q1 FY21, up 260% from the prior corresponding period (pcp) and 26% above the prior quarter. The company also stated that personal loan originations were negatively impacted by the COVID-19 pandemic in the pcp.
Meanwhile, monthly loan originations stood at AU$83.4 million in June, representing a AU$1 billion annual run-rate. The loan portfolio rose 96% year-on-year to AU$757 million in the June quarter.
The Last Trade || ASX Off Day's High; Here's Why Market Pares Early Gains?
As per the company, automotive warehouse loan facility increased by AU$100 million to AU$450 million, while renewable energy and personal loan growth doubled to AU$200 million.
"Reaching a $1 billion loan origination run-rate in June shows we are successfully taking market share and accelerating towards our ambition of achieving a $1 billion loan book during this financial year," said Daniel Foggo, CEO, Plenti Group.