Source: GH Studio, Shutterstock
Summary

dusk Group is an Australian specialty retailer that offers a range of home fragrances.
Sales of dusk Group zoomed AU$9.3 million in the third quarter of FY21 over the pcp.
Upbeat consumer sentiment, macroeconomic factor and focus on homes – these are the factors driving the sales of household products.
Australian specialty retailer of home fragrance, dusk Group Limited (ASX: DSK), announced a trading update for the third quarter of FY21, indicating a high rate of like-for-like (LFL) sales growth, which has fuelled substantial earnings growth. The Company's strong trading performance during Q3 FY21 builds upon the remarkable results delivered in 1H FY21.
ALSO READ: Four Retail Penny Stocks Making A Buzz
The company has an omnichannel presence and offers a range of branded home fragrance producers through both physical and online stores. Product offering from dusk includes candles, essential oils, fragrance-related homewares, and ultrasonic and reed diffusers.
ALSO READ: dusk (ASX:DSK) shares jumped on trading update
As per the Australian Bureau of Statistics figures, retail sales fell by 0.8% MOM in February 2021, following an uptick of 0.5% in January. The dip in February sales was majorly led by a fall in food retailing, while household good retailing edged up by 0.7% over January.
Strong consumer confidence and a heightened focus on homes in the absence of international travel seem to be serving as tailwinds for household goods sale.
ALSO READ: Three ASX-listed retail stocks that should be on your hitlist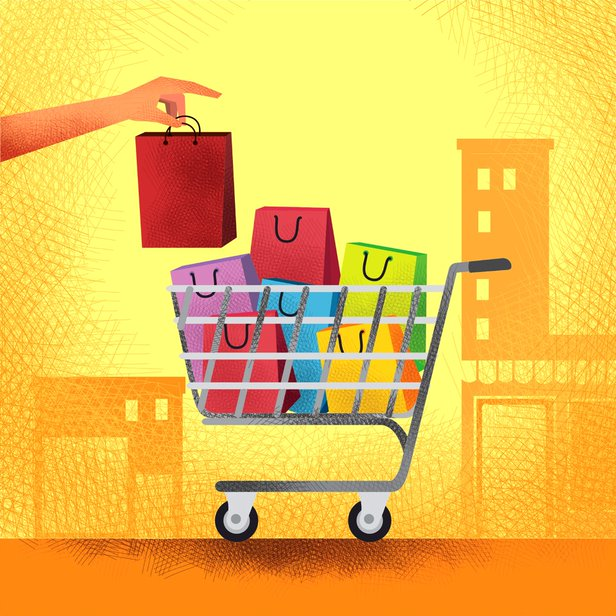 Source: Copyright © 2021 Kalkine Media Pty Ltd.
Lens on Q3 Performance
In Q3 FY21, the company's sales improved by AU$9.3 million over the pcp to hit AU$27.7 million, while the underlying EBIT exhibited a positive swing of AU$5.8 million compared to Q3 FY20. EBIT margin was 17.6% in Q3 FY21 as against -5% in Q3 FY20.
The sales from YTD to end March in FY21 amounted to AU$118.7 million (FY20: AU$77 million).
The Company indicated that remarkable LFL sales growth (approx. 44% in Q3) and gross margin expansion (up approx. 400bps on a YTD basis) have primarily fuelled its earnings. The Company looks forward to delivering substantial operating leverage and a significant EBIT margins expansion by coupling the growth drivers with disciplined cost management.
dusk FY21 Outlook
The Board has provided guidance for FY21 year and anticipates sales to be in the range of AU$147 to AU$151 million. The actual sales in FY20 amounted to AU$100.9 million. Meanwhile, underlying EBIT for FY21 could stand between AU$38 to AU$40 million.
CEO Peter King indicated that the company's solid results, strong performance of new stores, and omnichannel contribution highlight the surging product appeal for dusk's growing consumer base.
ALSO READ: Meet ASX's only pure-play online luxury goods retailer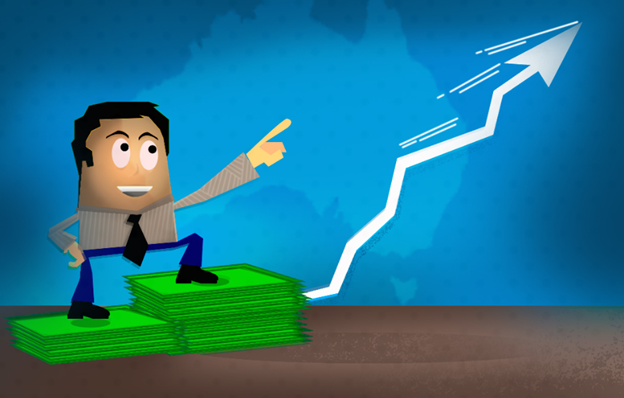 Source: Copyright © 2021 Kalkine Media Pty Ltd.
Last year, trading in dusk stores in the days leading up to Mother's Day was quite strong despite the progressive reopening of stores. Although foot traffic in shopping centres remained low in May and June 2020, the overall sales remained robust.
The Company indicated that it has a healthy inventory position and has ten more new stores compared to the last year that could lead to upbeat sales for Mother's Day. The buoyant macroeconomic environment is yet another factor that would bolster the Company's performance.
ALSO READ; Here's why RBA hasn't changed the interest rates
Stock Performance
DSK shares closed at AU$3.420 on 19 April 2021, up by ~6% from the previous close. Other retailers such as Wesfarmers Limited (ASX: WES) and Super Retail Group Limited (ASX: SUL) also closed in green at AU$55.830 and AU$12.190, respectively.