Summary

Digital health player ResApp Health has entered into a non-exclusive distribution agreement with Ilara Health.
Recce Pharmaceuticals stated that RECCE® 327 had shown bactericidal activity against ESKAPE pathogens, including the Multi-Drug Resistant forms.
The respective announcements were well received by the market, with the shares of both ResApp and Recce trading over 4% higher at the time of writing.
Two Australian healthcare shares ResApp Health Limited (ASX:RAP) and Recce Pharmaceuticals Ltd (ASX:RCE, FSE:R9Q), moved up today following important updates shared by the two companies.
Smartphone application developer for managing respiratory diseases, ResApp Health entered into a non-exclusive distribution agreement with Ilara Health for ResAppDx. Another healthcare player, Recce Pharmaceuticals, disclosed that RECCE® 327 demonstrated bactericidal activity against ESKAPE pathogens.
Following the updates, the stocks moved north, with RAP shares trading 5.882% higher at AU$0.054, while RCE shares were trading at AU$1.180, up 4.424% (at AEST 01:40 PM).
Other healthcare shares trending on the ASX today include Medibio Limited (ASX:MEB), Botanix Pharmaceuticals Limited (ASX:BOT), Total Brain Limited (ASX:TTB) and Oventus Medical Limited (ASX:OVN).
ALSO READ: Why are ASX shares Botanix Pharmaceuticals and Medibio on the rise today?
ResApp to sell ResAppDx in Kenya with Ilara Health
Leading digital health company ResApp Health Limited has announced a non-exclusive distribution agreement with Ilara Health, a health technology company, for ResAppDx. The initial term of the distribution deal is three years.
With this agreement, Ilara Health will promote and sell RAP's smartphone app, ResAppDx, in Kenya. ResApp's smartphone app is for the diagnosis of acute respiratory disease.
Source: Copyright © 2020 Kalkine Media Pty Ltd
The agreement follows a successful pilot ResAppDx evaluation undertaken by Ilara at five partner sites in Kenya.
Ilara Health has partnered with more than 250 clinics across the four biggest cities in Kenya. The health technology company will expand across the wider country and a new African market within the next 12 months.
ALSO READ: ResApp (ASX:RAP) to initiate study probing the cough-COVID-19 relationship
ResAppDx is RAP's acute respiratory diagnostic test that uses machine learning (ML) technology to analyse cough sounds to diagnose respiratory disease using an inbuilt microphone in the smartphone.
ResAppDx is approved by the Therapeutic Goods Administration (TGA) for listing in ARTG (Australian Register of Therapeutic Goods) and CE Marked in Europe. Besides, ResAppDx is also authorised as a medical device in Kenya.
Dr Tony Keating, Managing Director and CEO of ResApp, commented-
Recce disclosed positive data on RECCE® 327 bactericidal activity
New class synthetic anti-infective developer, Recce Pharmaceuticals Ltd, updated the market that its RECCE® 327 or R327 had demonstrated bactericidal activity against ESKAPE pathogens, including the Multi-Drug Resistant (MDR) forms.
The drug was found to be effective against drug-resistant mutations (superbugs), including two additional priority pathogens listed in the World Health Organization (WHO) list.
These antibiotic-resistant bacteria are acronymically called ESKAPE as they tend to escape the biocidal action of antibiotics. Collectively, these bacteria are responsible for more than 720K hospital-acquired infections in the US in a single year.
The bactericidal activity of R327 showed a 99.9% decrease in the number of colony-forming units of bacteria in 24 hours against all six strains at different concentrations and times.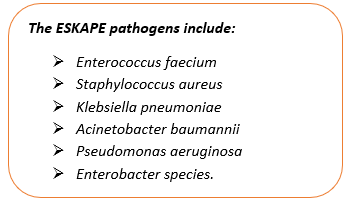 It is noteworthy to mention that Recce remains on track to become the only company developing an efficacious anti-infective against ESKAPE pathogens across the globe.
James Graham, CEO of Recce Pharmaceuticals, stated-
ALSO READ: Recce Pharmaceuticals' anti-infective formulation shows positive efficacy data