Summary

Chief Executive Ken Barton will leave Crown Resorts as the NSW gaming authority implications become apparent.
His departure is in addition to three Board resignations.
The company is embarking on a reform plan to come out cleaner.
Crown Resorts Ltd (ASX:CWN) shares were marginally higher today after the company announced that Chief Executive Ken Barton would step down. The casino giant has also initiated an executive search to find a suitable replacement.
Meanwhile, Chair Helen Coonan will assume the role of Executive Chair immediately. The former Senator said she would work closely with the regulators in the states, including NSW Independent Liquor and Gaming Authority.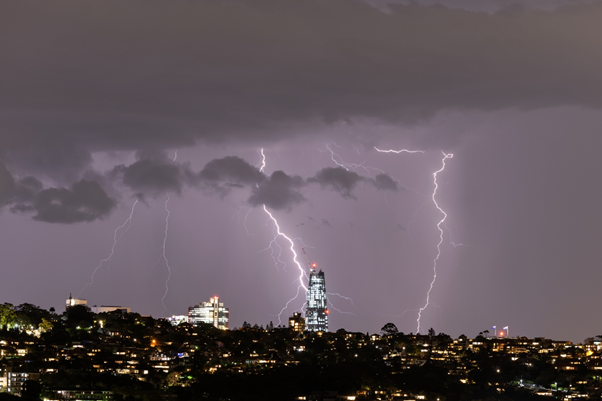 A Thunderstorm Hitting The Nearly Completed Crown Tower In Barangaroo (© Wallixx/Megapixl)
Mr Barton, who has spent over a decade in the hospitality and entertainment firm, initially served as Crown's Chief Financial Officer before being appointed as Chief Executive last year. In his parting comments, Mr Barton hailed Crown Resorts as a robust Australian corporation with world-class assets.
The hospitality and entertainment sector remains very uncertain under the COVID-19 scenario and the deterioration in the industry is apparent owing to close contact services. Besides, the regulatory issues at Crown's casinos have fuelled doubts.
NSW Independent Liquor and Gaming Authority (ILGA) began its inquiry against Crown Resorts last year. The authority has released its final report on the matter, calling the casino operator unfit for holding a licence in Sydney.
The inquiry ran for a year to see whether new Crown Sydney was fit to hold the casino licence. The authority examined systematic issues at existing casinos in Perth and Melbourne. It also lifted the lid off money laundering incidents within the group.
New Crown Casino Tower At Barangaroo, Sydney (© Max421/Megapixl)
Barton's resignation comes hot on the heels of the critical ILGA report, in which inquiry head Patricia Bergin had made a scathing remark against the Chief Executive, calling him "no match for what is needed". Following the report, three Board directors have already resigned. Meanwhile, Crown Resorts Ltd continues to work with authorities on the reform plan.
At the time of writing, CWN shares were quoting at $9.94, up 0.5%,