Summary

Shares of Temple & Webster surged 15% after online retailer reported strong earnings.
The share price of BlueScope Steel hit 52-week high on robust earnings guidance.
Rio Tinto shares rose 54% after the miner lowered its Canada aluminum production.
The Australian share market witnessed surge in buying on Tuesday, led by material, energy and realty stocks. The benchmark index, ASX 200, rallied as much as 0.5% to scale a new high of 7,433.5 this morning. The strong rally in blue-chip stocks such as BHP, Rio Tinto, BlueScope Steel and Mineral Resources also supported the market's gain.
Here are top five stocks that created a buzz on the ASX today: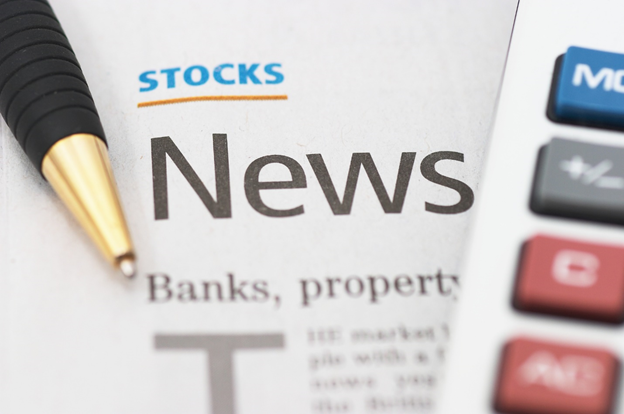 Source: © Ptlee | Megapixl.com
Temple & Webster Group (ASX: TPW)
Shares of online furniture retailer rallied as much as 14.8% to hit an intraday high of AU$13.33 after the company reported strong earnings.
The company posted an 85% rise in revenue to AU$326.3 million for the full financial year ending 30 June 2021. The number of active customers surged 62% to 778,000, while revenue per active customer increased 12% as compared to the last fiscal.
Unaudited earnings before interest, tax, depreciation and amortisation (EBITDA) rose 141% to AU$20.5 million. The retailer ended the year with a cash balance of AU$97.5 million.
BlueScope Steel (ASX: BSL)
The share price of steel maker spiked 5.7% to hit 52-week high of AU$24.27 on strong earning guidance.
The Mid Market Pulse || BHP, Rio Propel ASX To New High; What Caused A Rally In Material Stocks?
The company expects its underlying earnings before interest and tax (EBIT) to be around AU$1.72 billion in FY21. As per the company, US Midwest benchmark HRC steel prices continued to rise and positively impacted realised spreads at North Star and the North America coated business. It also experienced stronger demand and realised spreads in Australia and New Zealand.
Rio Tinto (ASX: RIO)
The share price of the world's leading miner climbed 2.54% to touch a record high of AU$133.42 after the company lowered its Canada aluminum production. The company has taken this decision after it failed to agree on a new collective labour agreement with a local union.
The production from the BC Works smelter in Kitimat, Canada, will fall to just 35% of its 432,000-tonne annual capacity, Rio said in a statement.
NRW Holdings (ASX: NWH)
The mining and construction services provider saw its shares fall as much as 2.8% to AU$1.73. Earlier today, NWH shares opened higher and gained over 1% on securing two contracts.
In an exchange filing, the company said it has bagged two contracts with a combined contract value of around AU$90 million. As per the company, it has been awarded a stage 3 expansion works contract at the Nammuldi waste fines storage facility. Besides, it has secured a contract for the delivery of a 34 MW Solar PV System for Rio Tinto at the Gudai Darri mine in the Pilbara region of Western Australia.
Japara Healthcare (ASX: JHC)
Shares of the health care firm rallied 18.96% to hit 52-week high of AU$1.38 after its board backed takeover bid by Calvary.
The company said it has entered into a scheme implementation deed with Little Company of Mary Health Care (Calvary) for the acquisition of issued shares in Japara. The board of the private sector residential aged care operator has unanimously recommended the takeover.
Japara shareholders will receive AU$1.4 cash per share under the scheme.