Summary

The S&P/ASX200 extended losses for the second day and declined as much as 1.1%.
BNPL major Afterpay rebounded nearly 4%, paring opening losses.
BHP Group shares dropped despite reporting a robust performance in FY21.
Australian shares continued their losing streak for the second straight session on Tuesday, tracking weak global cues, while deteriorating COVID-19 situation in the country also left investors jittery. The energy and mining sectors extended fall for the second day and were among the top laggards, while tech and healthcare advanced.
Here are the top five stocks that created a buzz today:
Afterpay to launch banking app
Image source: © Nitsuki | Megapixl.com
Shares of Australia's largest Buy-Now-Pay-Later (BNPL) player Afterpay (ASX:APT) rose as much as 3.9% to AU$109, paring opening losses. The fintech company's shares opened lower today and declined 1.5% to touch a low of AU$103.25 after the company unveiled the plan to launch a new banking app for its customers in Australia in October.
The new money and lifestyle app "Money" by Afterpay will be rolled out in phases, with a pilot for its own staff at the end of July, before launching it in the market in October. The Money app will be launched in collaboration with Westpac, which will pay Afterpay savers an interest rate of 1% per annum.
BHP posts strong performance in FY21
Source: © Transversospinales | Megapixl.com
Global resource company BHP Group (ASX:BHP) saw its shares falling 2.65% to hit an intraday low of AU$49.16 despite reporting robust performance in the financial year 2021. The miner recorded full-year iron ore production near its top end of the forecast range, while its quarterly output declined by 4%.
For the financial year ended 30 June 2021, BHP achieved record iron ore production of 235.5 metric ton (Mt), driven by strong production at Western Australia Iron Ore (WAIO) and Goonyella. For FY22, the production has been pegged between 249-259Mt.
The decent results of the company are primarily attributed to a strong iron ore rally, which was propelled by robust Chinese demand and Brazil supply disruptions.
Sydney Airport (ASX:SYD) passenger traffic drops in June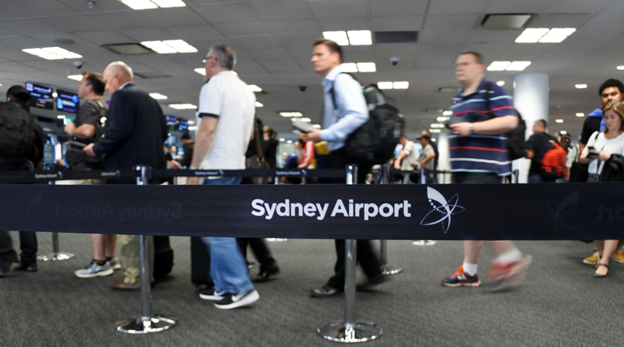 Image Source: © Lucidwaters | Megapixl.com
The share price of Sydney Airport (ASX:SYD) dropped as much as 0.75% to AU$7.85 after the country's only listed airport operator reported a fall in traffic in the month of June.
The airport saw its domestic passenger numbers falling 56.8% in June, versus the corresponding month in 2019. International passengers also tumbled 93.8% compared to June 2019.
Meanwhile, the total passenger traffic in June 2021 was down 70.9% on the corresponding period in 2019.
The numbers were impacted by stay-at-home orders from the NSW government, which resulted in border closures, limiting interstate travel, and a suspension in quarantine-free trans-Tasman travel.
Oil Search rejects takeover bid from Santos
Image Source: Shutterstock.com
Oil and gas producer Oil Search (ASX: OSH) emerged as the top percentage gainer among the ASX pack, rising as much as 6.8% to AU$3.92 after the company rejected a takeover bid from rival Santos. Meanwhile, Santos (ASX:STO) shares dropped 5.5% to hit an intraday low of AU$6.45 following the announcement.
Oil Search said in a statement it rejected the bid as it was not in the best interest of its shareholders.
Earlier today, the company in an ASX filing said Santos had submitted a confidential, non-binding indicative all-scrip merger proposal to the Oil Search board in late June. As per the deal, Oil Search shareholders would own 37% of the merged group and Santos shareholders would hold a 63% stake.
Based on Santos' closing share price on 24 June, the all-stock bid worth AU$4.25 per Oil Search share, a 12% premium to Oil Search's close on 24 June.
Altium extends fall after Autodesk withdraws acquisition bid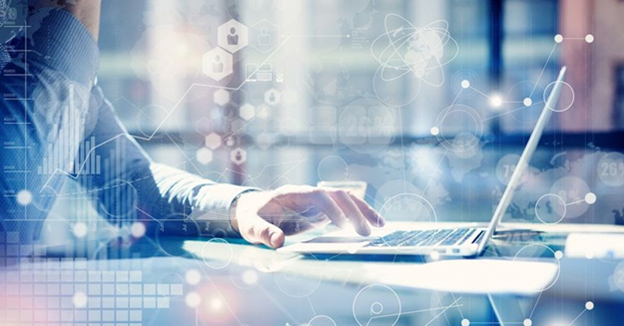 Image Source: Shutterstock.com
Shares of software firm Altium Limited (ASX:ALU) extended loss for the second consecutive session on Tuesday and fell as much as 5.9% to AU$33.1.
The multinational software firm's shares were under pressure after the company failed to secure a fresh takeover offer from US peer Autodesk Inc. Autodesk had reportedly ended takeover talks with Altium, weeks after the Australian firm rejected its AU$5.05 billion offer.
Responding to media reports, the company informed the exchange that it had not received any other offer from Autodesk. It further stated that all the details relating to the Autodesk offer had been disclosed in its ASX announcement in June.