Summary

The mining of Crypto currencies draws an enormous amount of electricity
The mining industry is continuously facing challenges because of its high energy use and environmental concerns.
Crypto miners are seeking cheap and clean sources of energy to make the mining process sustainable and profitable.
Various ASX-listed uranium exploration and mining companies have performed well in past amid rising demand for clean energy.
As the crypto mining industry grapples with the criticism of high energy usage and environmental issues, nuclear energy as a source of power could be a trump card. Nuclear energy is considered one of the cleanest and green sources of energy that also holds strong potential to fulfill the soaring energy demands.
Source: © Ncn18 | Megapixl.com
The utilization of fossil-fuel-driven electricity for the mining of cryptocurrencies is becoming a big concern for crypto mining companies and environmentalists. This was one of the reasons cited by Tesla's (NASDAQ:TSLA) CEO to scrap his company's plans to accept Bitcoin for the purchase of Tesla cars.
Also Read: What is nuclear energy? What is its importance?
As per few estimates, Bitcoin's network share contributes around 0.13% of global annual carbon dioxide emission i.e., around 47 million tonnes. Environmental, social, and governance (ESG) concerns are becoming one of the biggest challenges for bitcoin mining right now.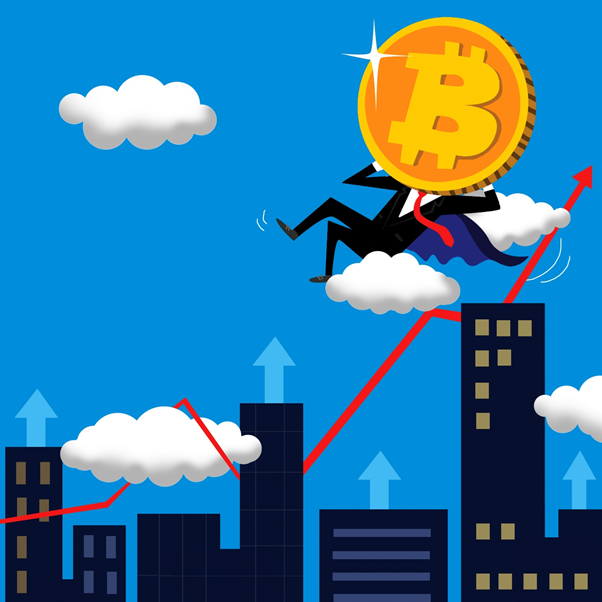 Copyright © 2020 Kalkine Media Pty Ltd
Crypto mining enthusiasts are looking for cheap and clean source of energy and nuclear energy could be the savior.
Must Watch: How Can Bitcoin Mining Lead To An Environmental Disaster?
Elon Musk, founder of SpaceX also believes that nuclear power can be a solution for sustainable crypto mining. Musk said at the B-Word conference that nuclear energy has a bad reputation due to some high-profile accidents. However, he is of the opinion that nuclear fission technology is improving by the day and it is safe to generate electricity from modern nuclear plants.
In this backdrop, let's have a look at four ASX-listed companies that cater to the nuclear power generation or technology.
Peninsula Energy Limited
Peninsula Energy Limited (ASX:PEN) is an Australia-based uranium mining company. PEN started in-situ recovery operations in 2015 at its Lance Project situated in Wyoming, USA. The company is advancing to change the project from an alkaline ISR operation to a low-pH ISR operation to optimise project cost and operating performance.
Don't Miss: Can nuclear energy be the foundation stone for sustainable development?
Alligator Energy Limited
Alligator Energy Limited (ASX:AGE) is a uranium-focused ASX listed exploration company. AGE is also engaged in the exploration of cobalt-nickel and other energy-related minerals. The company is exploring uranium in West Arnhem in Northern Territory. AGE also holds exploration ground in South Australia.
Also Read: Where does Australia stand in the global Nuclear power scenario?
Bannerman Resources Limited
Bannerman Resources Limited (ASX:BMN) is an Australia and Namibia-listed company. Bannerman is focused on developing uranium prospects with its flagship Etango Uranium Project, located in Namibia's Erongo Region. The area holds large-scale uranium mineral resources. In August 2020, BMN completed a Scoping Study on an 8Mtpa development of Etango project.
Buzzing Trends | What Are The Trending Nuclear Stocks Amid A Focus On Green Crypto Mining?
Vimy Resources Limited
Vimy Resources Limited (ASX:VMY) is an Australia-based resource development company. VMY holds and operates its flagship Mulga Rock Project, one of the largest underdeveloped uranium projects located in the Great Victoria Desert of Western Australia. The company holds 79% interest in the project. It is one of the major uranium exploration projects situated in the world-class Alligator River uranium district of the Northern Territory.