Source: Lightman4289 ,Shutterstock
Summary

Flexiroam has joined hands with Split to offer its platform as a wallet payment option to its users in Malaysia and Singapore.
Both parties will promote the service to their customers.
Split will get a transaction fee on each sale through its platform.
The BNPL sector has gained strong traction, with more and more customers and retailers embracing the concept. The offering emerged as one of the greatest beneficiaries of the coronavirus crisis.
Seeking to tap the immense opportunity, Flexiroam Limited (ASX:FRX) has inked an agreement with leading Singapore and Malaysia-based FinTech company Split.
The BNPL model gives shoppers the flexibility to purchase an item and pay later in easy instalments. It has been a boon for many, as customers can do shopping without worrying much about the payment at one go. Moreover, the retailers get protected from any fraud and non-payments, as the responsibility lies with the BNPL company. On the other hand, the customers get a convenient, hassle-free payment option.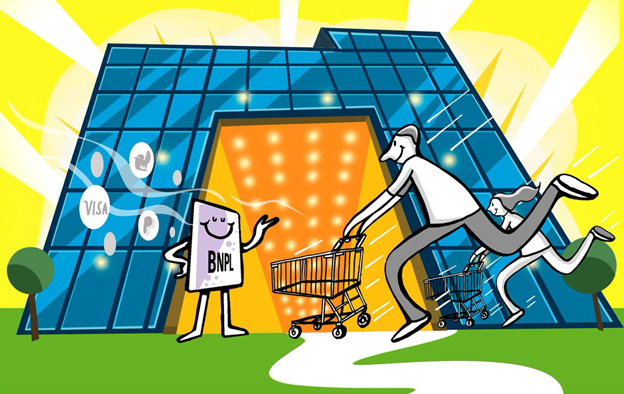 Source: Copyright © 2020 Kalkine Media Pty Ltd.
Must Read: How is 2021 panning out for BNPL space?
Flexiroam to Offer BNPL to Mobile Users
As per the agreement, customers will get access to Split as a payment option on the Flexiroam Wallet that will allow them to make payments in up to three interest-free instalments for Flexiroam products.
This alliance will give Flexiroam deeper access to the underbanked market. The Split platform ensures a transparent shopping experience with no hidden charges, and customers would be able to make payments without credit cards.
Both the companies are planning to promote the service to their respective customer networks to boost FRX's BNPL transactions. Under the agreement, on each sale generated through the Split payment portal, Split will get a transaction fee. Once the technical integration concludes, the service will be available to all FRX Singaporean and Malaysian users for free.
Management's Comment on the Strategic Partnership
Flexiroam Managing Director Jef Ong emphasised that the deal is crucial in an environment where the BNPL space is rapidly growing in South East Asia. The deal also lets Flexiroam to widen the reach of potential customers.
He added that the company sees enormous opportunity for BNPL services. Due to the rapid adoption of the buy now pay later platforms, the company also expects the possibility to further offer such options outside these two markets in the future.
In South East Asia, out of 670 million people, only 27% have bank accounts, which means most people are unbanked and underbanked, and they need non-bank payment methods to buy products.
Split Chief Executive Officer Dylan Tan highlighted that the company is excited to provide the Split payment option on the FRX wallet and looks forward to offering a budget-friendly way to purchase mobile data.
On 4 March 2021 (AEDT 2:19 PM), FRX was trading at AUD 0.052, down by 10.345% from its last closing price.