Summary

Emerge Gaming has announced that its social gaming platform has surpassed 500,000 registered subscribers.
The HLX share price is trading 5.1% up, at AU$0.041 and has delivered a massive return of over 190% in the last six sessions.
Tombador Iron has been granted an operating licence for the Tombador Project for five years.
Today, the Australian market has continued its uptrend from the last trading session. As of 10:50 AM AEST, the ASX 200 is trading 0.25% higher, at 7037.4. Majority of the sectors are supporting the market, with 9 out of 11 sectors trading in green.
Strengthen your Portfolio with Kalkine LITE; Now Available at $19.99 Only
Image Source: Copyright © 2021 Kalkine Media
Technology shares have been in focus today with the Information Technology index edging up 2.86%, becoming the leading sector of the day. However, there are a few penny stocks from different sectors, that are outperforming the broader market today. Let's have a look at them.
Read More: Three growth stocks investors are counting on
The Penny Picks || Buzzing Penny Stocks of the Day
Pursuit Minerals Limited (ASX:PUR)
Pursuit Minerals has received results for the first 238 hand auger soil samples over the Phil's Hill PGE-Ni-Cu Prospect within its wholly owned Warrior Project. The sampling has confirmed the presence of anomalous PGEs, Nickel, Copper and Gold associated with mafic-ultramafic rocks.
On the back of good sampling results, the PUR share price has surged 27.8% to AU$0.078 in today's session with a massive volume of over 61 million shares.
Read More: Pursuit Minerals Reports Increased Vanadium Recoveries At Its Sweden And Finland Projects
Emerge Gaming Limited (ASX:EM1)
Emerge Gaming, which is in the business of eSports and gaming technology, today announced that Miggster, its social gaming platform, has surpassed 500,000 registered subscribers. More interestingly, this subscriber milestone was reached in the approximately seven months since the launch of the Miggster platform in November 2020.
Image Source: ID 90962168 © P_ponomareva | Megapixl.com
The EM1 share price has reflected this milestone in today's session, increasing by 34.6% to AU$0.035. A total of 28.8 million shares have changed hands so far, which is the highest one-day volume since 27 January 2021.
Global Oil & Gas Limited (ASX:GLV)
The company has announced the appointment of a remote sensing specialist of Dirt Exploration, Dr Neil Pendock, to undertake a multispectral remote spectroscopy study to identify regions with elevated Helium concentrations over the EP 127 licence area. Now the company is finalising the plan for its in-field geochemical survey to be undertaken in June 2021.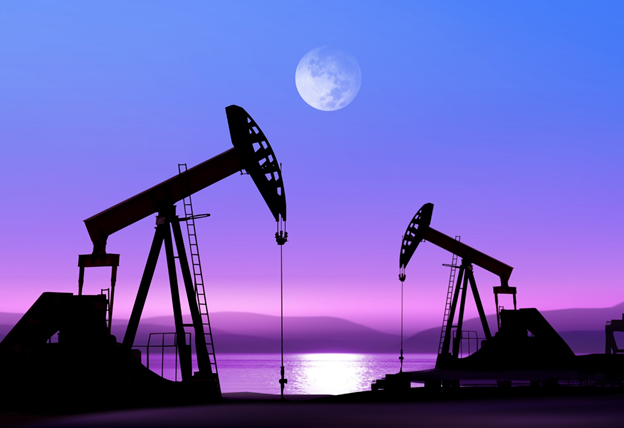 Image Source: ID 16073862 © Ssuaphoto | Megapixl.com
These positive developments have cheered up the investors, consequently leading to an increase of 16.6% in the GLV share price to AU$0.021.
Helix Resources Limited (ASX:HLX)
The HLX share price has is trading 5.1% up, at AU$0.041 and has delivered a massive return of over 190% in the last six sessions.
Today's gain has been attributed to the company's investor presentation in which it discussed about the current business operations and new prospects. The company said that after the recent capital raising, it is now looking to drill continuously throughout the year with its aggressive drilling program already underway. The management also has a strong long-term outlook for copper demand.
Read More: Helix Resources Receives US$800,000 Funding Commitment From JOGMEC
Tombador Iron Limited (ASX:TI1)
Tombador Iron has announced that it has been awarded a five-year operating licence for the Tombador Project. This happened as on 20 May 2021 after the Environmental Agency of the state of Bahia published the Bahia State Official Gazette. The company has now commenced the mining of high-grade hematite at the site with the ore being crushed and lump and fines products being stockpiled.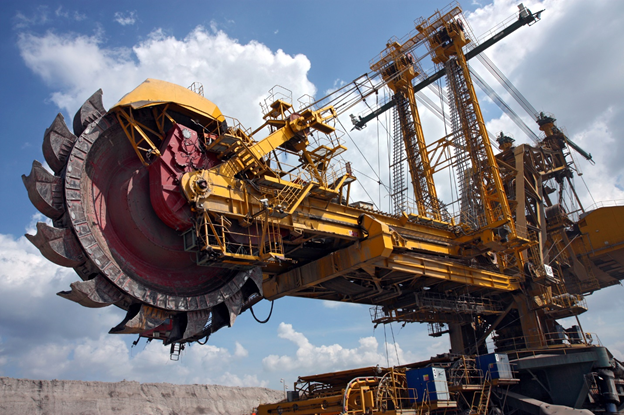 Image Source: ID 16753936 © Kodym | Megapixl.com
Although, TI1 is trading 7.1% up at AU$0.105, the stock has considerably come down from the day's high of AU$0.125, indicating aggressive profit booking.
Read More: Three hot ASX small-cap shares for high-risk investors