Source: Blue Planet Studio, Shutterstock
Summary
The Buy-Now-Pay-Later firms have seen significant public acceptance over the last one year due to the easy credit provided by them at no interest.
The pandemic accelerated gains for the BNPL sector, especially among millennials as 60% of the BNPL customers fell under the 18-34 age bracket.
Five famous BNPL players making the headlines are: Afterpay Ltd., Zip Co Ltd., Splitit Ltd., Sezzle Ltd. And Openpay Ltd.
The Buy-Now Pay Later sector is relatively new to the market. However, the popularity that the sector has gained over the past year is impeccable and unlike anything seen in other industries. These interest-free credit providing companies provide an edge over other alternatives like credit cards as they do not charge interest rates.
However, this alone did not lead to the popularity of the BNPL sector, which has been building up over the last few months. The pandemic has significantly aided BNPL industry's assimilation into the daily purchasing habits of people. The customer-centric approach, as well as the ease of access of BNPL products has been the backbone against which it has seen these windfall gains.
INTERESTING READ: How is Australia's growing BNPL sector faring?
The BNPL sector has gained maximum momentum amongst the millennials. A study conducted by Australia's corporate regulator ASIC (Australian Securities and Investments Commission) reported that 60% of people using the BNPL facility fell under the 18-34 age group.
DO NOT MISS: How will Australia's BNPL firms be affected by the code of practice introduced this week?
Let us look at five players who are firing up the BNPL space.
Afterpay Ltd
Leading BNPL firm Afterpay (ASX:APT) has made a strong foothold in the credit sector, having witnessed monumental growth over the previous year. The company's financial performance as well as the share prices surged due to its e-commerce shift.
For the first half of FY21, underlying sales were up 106% to reach AUD 9.8 billion while the active customer base ballooned 80% to reach 13.1 million during the period. The total group income for Afterpay was reported to be AUD 417.2 million, an increase of 89% over prior year while the EBITDA was reported to be significantly higher at AUD 47.9 million, a whopping 521% surge over the previous year.
Afterpay saw its share price rising 364.8% to reach AUD 111.000 from just AUD 23.88 per share 12 months ago.
Zip Co Ltd.
Previously known as ZipMoney Limited, Zip Co (ASX:Z1P) has managed to land several new partnerships over the second half of FY21 pushing its growth. As of 30 December 2020, the company was generating annualised revenue worth AUD 480 million.
These monumental revenue figures were drawn in through its Total Transaction Value which increased by 141% year-on-year to reach AUD 2.32 billion. Additionally, the company's EBITDA increased by 54% while it continuously invested in various growth options.
The company's growing recognition was evident in its active customer base which rose 217% year-on-year to reach 5.7 million customers. Zip's credit performance has brought in optimistic results with net bad debts lying at 1.93% in Australia.
Zip saw its share prices rising 512.3% to reach AUD 8.450 from its 12-month prior price of just AUD 1.38 per share.
Splitit Ltd
Providing a diversified approach to the BNPL industry, Splitit (ASX:SPT) allows its customers to split the payments on their debit cards over timed instalments. This unique approach has led to its successful performance over the last one year.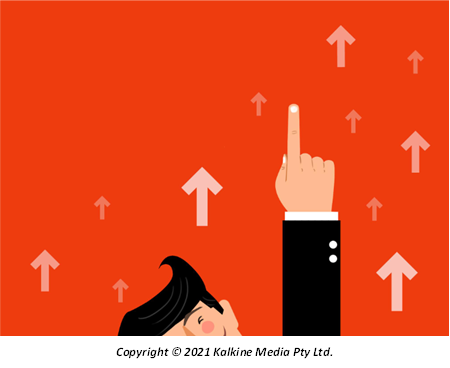 The company's full-year results for FY20 showed gross revenue reaching USD 8.4 million which was a year-on-year increase of a massive 300%. The company gained immensely through its warehousing facility with Goldman Sachs which drew in receivables worth USD 150 million.
Splitit's partnerships with Visa, Mastercard and Stripe were possible due to its operative method that requires debit card transactions. The most significant feat for Splitit during the year was its partnership with Google Japan.
Splitit reported that it remains well-funded for strong growth in the coming months in addition to its USD 220 million worth of financing facilities.
Splitit saw its share prices rising 170.3% to reach AUD 1.000 from its 12-month prior price of just AUD 0.37 per share.
Sezzle Inc
Sezzle Inc (Asx:szl) facilitates payments between consumers and sellers residing in the United States and Canada. The company's successful capital raising worth USD 58 million in 3Q20 as well as its recent USD 250 million worth of receivables funding facility were key factors behind the company's balance sheet strength.
Sezzle reported underlying merchant sales increasing by 250% over the previous year to reach AUD1 billion. Additionally, the company's total income saw windfall gains of 272% to reach AUD74.3 million which included 80.9% of merchant fees.
Sezzle remains positioned for future growth with its strong merchant revenue inflow and its robust balance sheet.
Sezzle saw its share prices rising 697.9% to reach AUD 7.58 per share from just AUD 0.95 per share 12 months ago.
Openpay Group Ltd.
Openpay (ASX:OPY) remains a highly diversified player when it comes to the BNPL sector. The credit provider offers plans that are wide ranging and flexible enough to incorporate all types of customers. The company has a strong focus on segments such as automotive, healthcare, retail, education, etc.
Openpay's financial report for the first half of FY21 showed the company's strong delivery during the period with highly differentiated operations. The Total Transaction Value was up 96% during the first half of FY21.
The group remains resilient with strong mix of cash and debt for a total funding availability of AUD 173 million. The company's performance throughout FY20 demonstrated its adaptability to changing scenarios and quick policy action.
Openpay saw its share prices rising 339.7% to reach AUD 2.55 from its 12-month prior price of just AUD 0.58 per share.