Highlights

The ASX 200 has rallied to all-time highs this year, delivering a 10.25% YTD return (as of 9 September 2021).
Some stocks such as SYA, FME, PRL have delivered a massive 4-digit return this year.
It's difficult to pick these outliers and one should stick to their process to trade/invest rather than going for unrealistic expectations.
In 2021, a lot of stocks have turned out to be multi-baggers for investors, especially for those who dived in to buy shares at dirt-cheap valuations after markets crashed in March last year. The one-sided rally seen in the global markets has also impacted local shares on the ASX.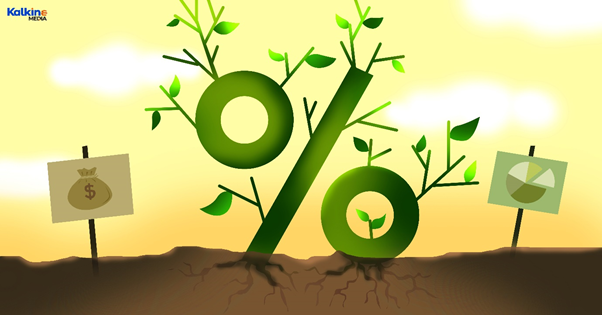 Image Source: Copyright © 2021 Kalkine Media Pty. Ltd.
Some stocks have been on a dream run this year, helping investors to pocket even a 4-digit return. These stocks have been on the radar of many retail and institutional investors. Let us have a look at the top five ASX shares that have delivered the highest returns this year (as of 9 September 2021).
Read more: Five ASX penny stocks that started September on a bright note
Sayona Mining Limited (ASX:SYA)
Australia's emerging Lithium producer Sayona Mining is a AU$917-million miner, which has recently completed the acquisition of North American Lithium Inc. via its joint venture Sayona Quebec, in which it has a 75% stake.
The company is now advancing to technical studies for restarting the North American Lithium's spodumene concentrate operations. The SYA share price has rallied 1350% this year and closed Thursday's session at AU$0.14.
Red Hill Iron Limited (ASX:RHI)
Red Hill Iron has released its FY21 results on 8 September 2021 and reported a net loss of AU$1.65 million, massively higher than the FY20 net loss of AU$466,409. This has led to an increase in loss per share to 2.76 cents from 0.81 cents a year ago.
Five ASX stocks with the highest returns this year
The company did not declare any dividend for the year and showed no significant changes in the state of affairs in FY21. The RHI share price closed at AU$3.9 on 9 September 2021, delivering a 1344.4% return in 2021.
Future Metals NL (ASX:FME)
Another miner on the list, Future Metals, is a small-cap AU$78.4-million natural resource exploration company. In August, the company reported the commencement of 10Km of a diamond drilling program at its Panton PGM Project, which raised investors' hopes.
The company's successful capital raising of AU$10 million in August has also been a positive aspect for the stock. The FME share price has rallied 1150% in 2021 so far, and closed Thursday's session at AU$0.21.
Province Resources Limited (ASX:PRL)
Province Resources is a AU$AU$169.44-million natural resources ASX-listed company focused on the exploration of nickel, gold, copper etc. On 20 August 2021, the company filed applications with the Department of Mines, Industry Regulation and Safety, for multiple Programme of Works.
After the approval, the company would initially be undertaking the Phase 1 initial 3,200m Air Core drilling program within the Gnama nickel-copper project, Fraser Range, Western Australia. On 9 September 2021, the PRL share price closed at AU$0.15, surging 1400% this year.
Doriemus PLC (ASX:DOR)
Doriemus is the smallest company in the list of five best performing ASX stocks this year, having a market capitalisation of AU$30.6 million. This British oil and gas company has raised AU$3.34 million during the quarter ended 30 June 2021 via placing 14.49 million ordinary shares.
Apart from incurring AU$77K on the administration and corporate costs, there was no other material expenditure during the quarter. The DOR share price last traded at AU$0.23, delivering a massive year-to-date return of 475%.
Read more: Five ASX penny stocks that are in momentum
Bottom line
While the Australian benchmark index, the ASX 200, rallied to all-time highs this year, delivering 10.25% YTD return, some ASX stocks have bolstered to a massive 4-digit return.
These lucrative returns might entice investors to expect multi-bagger returns within a few months, but one needs to realise that these outliers are difficult to handpick, it's even more difficult to repeat the process, and sticking to one's methodology might deliver much less but consistent returns.
Related article: Five ASX penny stocks that turned multi-baggers in 2021