Summary

Space theme has been gaining a lot of traction, with very limited number of players to choose from.
EOS is one such space player which uses its tracking and debris monitoring system and provides a benchmark for the space catalogue acquisition and maintenance.
Xtek is a defense sector company, which is developing lightweight composite material for assets to make them space ready.
The space theme has been recently gaining a lot of traction. Although, there are not a lot of players in this field, but those which are in this sector are punching above their weight. Even though with less number of companies, it is still of utmost importance to pick right businesses, poised to make a mark in its niche.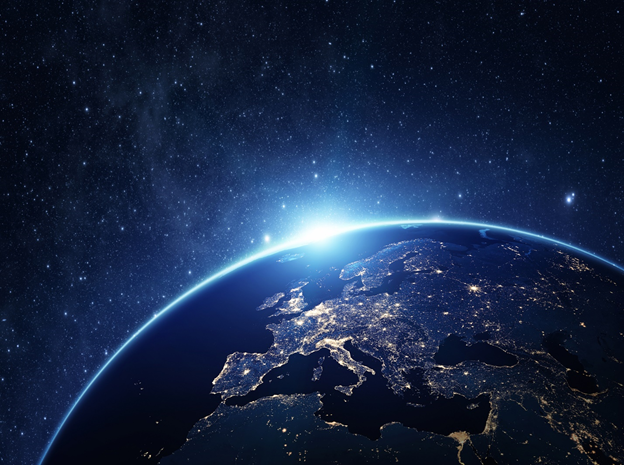 Image Source: © Rangizzz | Megapixl.com
For this article, we have handpicked five companies aiming to tap this unexplored area with their advanced sensor technologies, Artificial Intelligence, manufacturing materials used for assets that travel into space.
Read More: Three ASX shares trading at a bargain
Electro Optic Systems Holdings Limited (ASX:EOS)
With the rapid advancement in space technologies, the world is constantly sending shuttles, satellites etc. into space. Every time humans send something to space, it creates more space junk in the orbit. EOS is one of the early movers in this space that uses its sensor technology, the heart of its space tracking and debris monitoring system and the one which provides a benchmark for the space catalogue acquisition and maintenance.
The system gathers assimilates and monitors orbital debris into space to reduce the likelihood of any collision. The company is the only autonomous entity in the world with a laser tracking system.
Read More: Why EOS shares underperformed markets in 2020?
BrainChip Holdings Limited (ASX:BRN)
BrainChip Holdings is not a dedicated space company but is one of the leaders in the Artificial Intelligence technology, which is now being developed accustomed to space needs. Moreover, last year, the company had joined hands with Vorago Technologies, which is a space mission veteran and currently planning to launch 19 upcoming missions.
Image Source: © Yur4you | Megapixl.com
The company is well suited to aid space missions because of its advanced AI-powered chips, which are also energy efficient at the same time. These chips form a complete neural processor and do not require any other external components such as a dedicated CPU, memory, etc. This reduction in the component size, amount and power consumption are of utmost concern for any space mission.
Read More: BrainChip (ASX:BRN) completes the production design of Akida™
Xtek Limited (ASX:XTE)
Most of the assets that are launched into space are made up of carbon composites, which is lightweight yet quite strong. More importantly, it can also handle high temperatures with very minimal thermal expansion, making it one of the ideal materials to be used for space assets. Xtek is a defense sector company that is already in an agreement with the Australian Space Agency to develop a lightweight composite material for applications with critical components to make them space ready.
Xtek has also been working with a private firm Skyraft to design a small satellite launch stack. Skyraft is developing a technology which essentially focuses on low-orbit satellites that work in sync with various areas such as communication, etc.
Kleos Space SA (ASX:KSS)
Kleos is a dedicated, space-powered Radio Frequency Reconnaissance data-as-a-service (DaaS) company. Using clusters of four satellites, radio frequency data is collected, downlinked, processed, and delivered to customers worldwide. Its customers, including analytics and intelligence entities, then license this proprietary data on a subscription basis, for government and commercial use cases.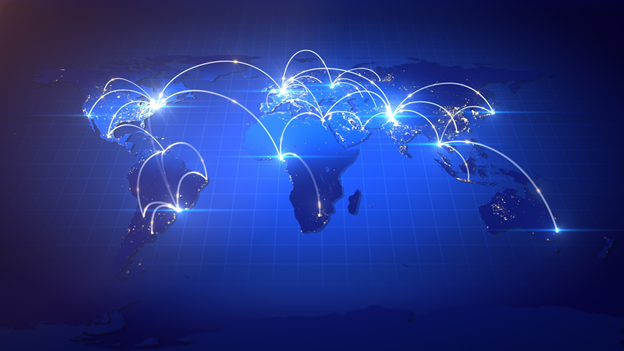 Image Source: ID 45411345 © Koloss777 | Megapixl.com
In July 2021, the company launched its second satellite cluster, the Polar Vigilance Mission (KSF1), deployed into a 525km Sun Synchronous orbit from Cape Canaveral in Florida. This satellite further enhances the company's global coverage and data collection capability.
Spy and Space Company Limited (ASX:SAS)
Sky and Space is the last space player on our list. It is a satellite company with aerospace, satellite, and software industry expertise, which is regulated by the UK Space Agency. The company's core operation is to make available space-ready communications infrastructure and services, developed using nanosatellite technology.
The company also deploys highly sophisticated software systems that are capable of launching, maintaining orbital trajectory, control, and enable establish communication networks in space. Currently, the company holds over 50 agreements in various space verticals, giving it a robust outlook.
Read More: SAS signs Network Reseller MoU, expands Indonesian market presence