Highlights

The ASX 200 fell 1.5% led by the worst day in a year for healthcare shares in a broad decline across the market.
Retail sales fell 1.7% in August, led by weakness in New South Wales, Victoria and The Australian Capital Territory.
The global crypto market cap saw a 3.12% decrease over the last day.
The worsening power crunch in China, nations that are crypto prohibitionists, slow economic rebound from COVID-19 lockdowns, interest-rate hike fears, plummeting retail sales along with rising oil and gas prices continue to impact the Australian and global share markets.
Australian market today
Today, the Australian share market kicked off trade with a fall of 0.5 per cent, led predominantly by a sharp fall in healthcare stocks. The initial drop was in line with expectations following a mixed session overnight on Wall Street. Today, energy and utilities companies seemed to be the only saving grace back home.
Energy stocks rule ASX; Crypto investors could soon flock to DEX tokens
At market close, The ASX 200 closed lower today, dropping 108.60 points or 1.47 per cent to 7,275.60 and crossing below its 125-day moving average. Over the last five days, the index is virtually unchanged, but is currently 4.68 per cent below its 52-week high.
After today's fall, most of the gains in the wider market made in the last week seems to have been nearly wiped out.
Sectors set up a mixed performance today. 9 of the 11 sectors ended lower, barring energy and utilities. The energy sector was the best performing sector, gaining 3.91 per cent and 12.74 per cent for the past five days.
Energy stocks resisted the weakness, as oil and gas producers are profiting from a rally in oil prices caused by supply deficiencies. Interestingly, the energy sector was one of the worst performers in the market last year, but share prices are now benefiting from higher oil prices and strong demand from investors.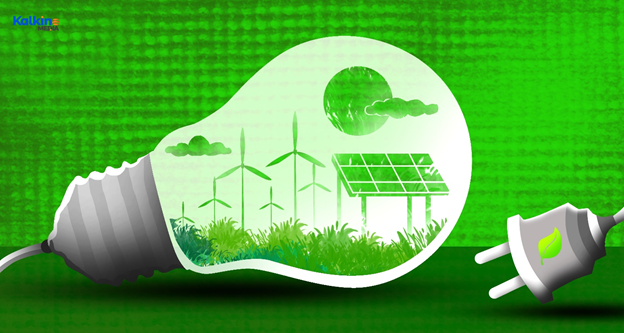 Copyright © 2021 Kalkine Media
Top gainers and losers of the day
Energy companies ruled the gainers list today. The top performer on the ASX pack was Beach Energy Limited (ASX:BPT) after the Company's Annual General Meetings unveiled a flurry of plans. Stay with me to know about it in the next few minutes. Oil Search Limited (ASX:OSH) was the next nest performer, up 5.5 per cent. The next two positions were also claimed by energy companies- Whitehaven Coal Limited (ASX:WHC) and Santos Limited (ASX:STO), up 5.8 per cent and 5.6 per cent, respectively. At the fifth position stood yet another energy player- Origin Energy Limited (ASX:ORG) up 5.4 per cent.
On the flip side, Pro Medicus Limited (ASX:PME) topped the losers' chart by falling 6.71 per cent . Some of the other top laggards were ASX were Xero Limited (ASX:XRO), Charter Hall Group (ASX:CHC), Evolution Mining Limited (ASX:EVN) and Fortescue Metals Group Limited (ASX:FMG).
Retail sales slump
Lockdowns have hit the Australian economy hard in August. Retail sales fell 1.7 per cent in the month, led by weakness in New South Wales, Victoria and The Australian Capital Territory. Australian Bureau of Statistics data showed that Australian household spending has declined for a third consecutive month as the delta variant of coronavirus swept the east coast and nation's largest cities.
Sydney is now in its 14th week of lockdown and Melbourne is also under protracted restrictions. New South Wales and Victoria states are now racing to reach vaccination targets.
China remains in headlines
Asia's largest economy may be somersaulting into a power supply shock that could hit hard. Worryingly, the Evergrande crisis has been sending dire repercussions to China's financial system. The crackdown on power consumption is heavily catalysed by rising demand for electricity and rising coal and gas prices, not to forget the targets from Beijing to reduce emissions.
Here's some food for thought- with market attention on Evergrande and Beijing's exceptional curbs on the property sector, a key supply-side shock could have been undervalued or even missed.
Energy crisis heats up
The UK's fuel crisis has several home-grown elements but underlying them is an increasingly global energy crunch. There are shortages of petrol and diesel as industries are closing after disruptions to transport deliveries. Petrol stations are being shut down, energy retailers are crumpling, and energy costs are soaring.
In China, the crackdown on emissions is forcing factories to close or to curtail production, as the country tries to reduce power consumption and carbon emissions. Coal mines are being shut in and power stations and streetlights are being turned off.
Copyright © 2021 Kalkine Media
Asian and global market performance
Asian shares got off to a cautious start this week as a jump in oil prices to three-year highs is likely to inflame inflation fears and aggravate the recent hawkish turn by some major central banks.
Indian shares opened flat today, drifting near record highs scaled last week, as gains in auto and energy stocks countered losses in tech and real estate scrips. Japanese shares slipped, pulled by losses in chip makers and shippers, as investors decided to pocket profits before the leadership election in the ruling party. The Nikkei share average fell 0.45 per cent whereas the broader Topix lost 0.63 per cent.
South Korean shares also fell, in line with their Asian peers. Lingering fears over China Evergrande Group's debt crisis and worries about the potential impact of a widening power shortage in China seems to be impacting the whole of Asia.
Beyond Asia, Wall Street's major stock indexes ended mixed on Monday as losses by technology and health care companies outweighed gains elsewhere in the market. The S&P 500 fell 0.3 per cent, the tech-heavy Nasdaq composite fell 0.5 per cent, while the Dow Jones Industrial Average managed a 0.2 per cent gain.
Crypto market performance
The global crypto market cap is USD 1.89 trillion, a 3.12 per cent decrease over the last day. Bitcoin's price is currently USD 42,722.44. The slump seems to have been triggered after China reiterated its hostile stance on cryptocurrency mining and transactions.
Crypto investors could now be flocking to DEX (decentralised exchanges) tokens, which allow for greater autonomy and control over their transactions, as compared to centralised exchanges like Binance and Coinbase.
Copyright © 2021 Kalkine Media
What remains to be seen is whether Bitcoin holders can sustain enough buying power to support further price increases into the fourth quarter. Prices are now back near the cost basis for most short-term holders, similar to September 2020, which preceded a price rally.
RELATED READ: Will China's Latest Crypto Crackdown Harm the Long-Term Crypto Market?